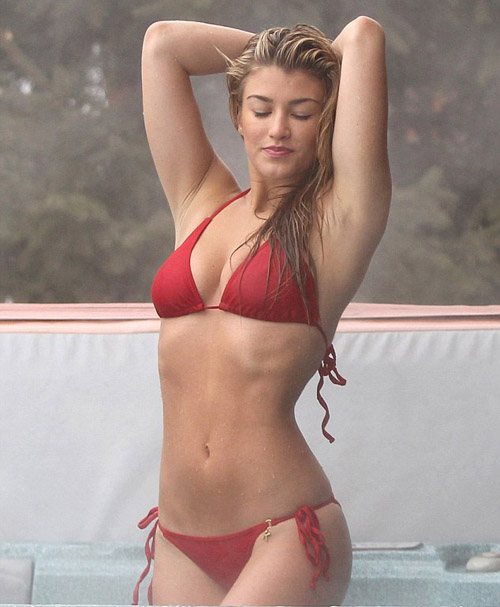 She may have covered up for the slopes, but Amy Willerton stripped off for a session in a hot tub in the Swiss Alps. The model was taking part in a steamy photo shoot, and wore a tiny red bikini as she posed provocatively, while the hot water bubbled around her. She certainly gave a reminder of the Amy that frolicked around in next to nothing in I'm A Celebrity Get Me Out Of Here.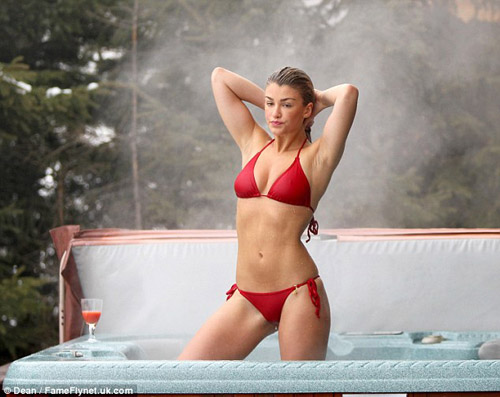 Willerton gave the photographer more than few textbook sultry poses; pulling her arms up to her head to show off the full extent of her toned body, and leaning forward towards then lens and pouting  like a pro.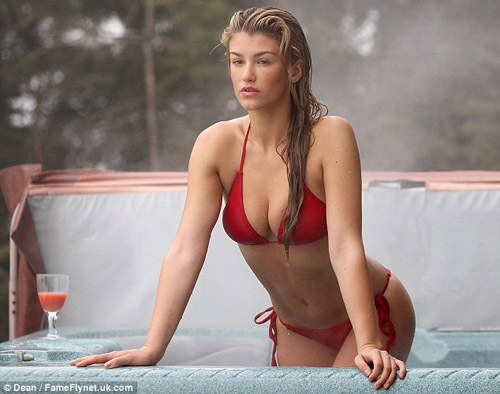 She did cover up briefly, by putting a padded black ski jacket and a pair of mirrored sunglasses, but her trim physique was still on show, as she held a cocktail in her hand.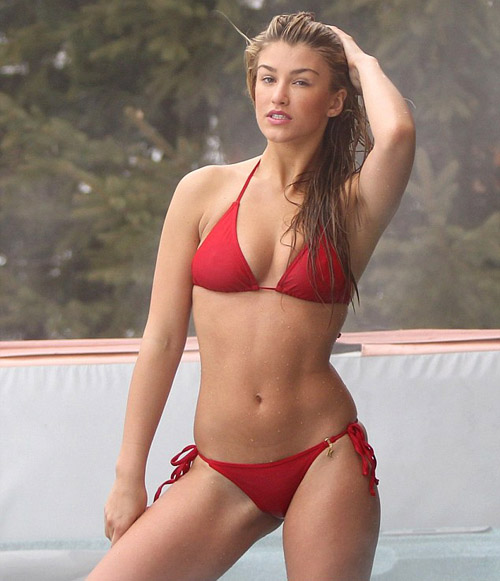 In spite of her envy-inducing bikini body and impressive sporting prowess, the jungle beauty has previously insisted she 'absolutely adores' food. And while the reality star explained she is as comfortable in a bikini as she is in clothes, she admitted she worked out and ate 'clean, healthy food' in the run-up to the Miss Universe competition.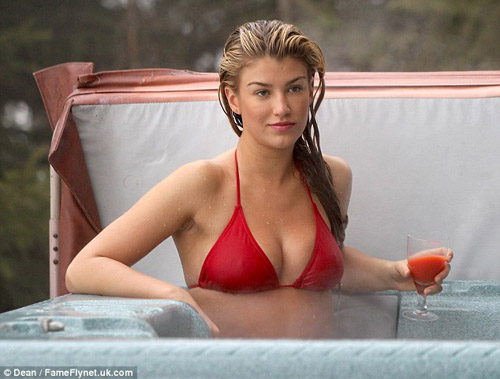 'I absolutely adore food and even though I am walking around for Miss Universe in a bikini, I have been munching on cookies whenever I can. I am terrible,' she told Reveal magazine.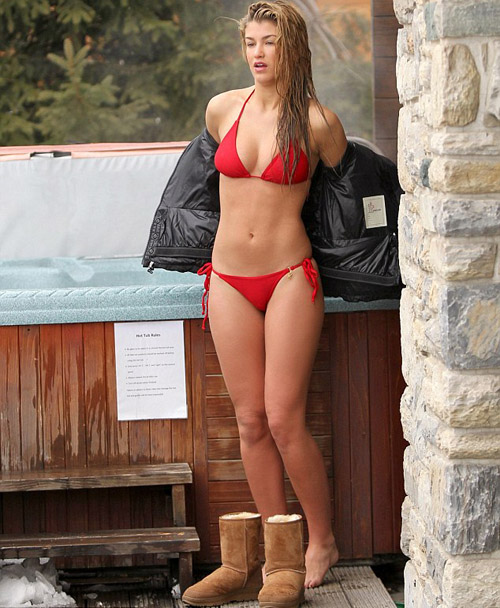 'But the only thing I can say is that I have been quite disciplined as I did a lot of training in the run-up to the competition and I ate a lot of clean, healthy food, so we will just have to see.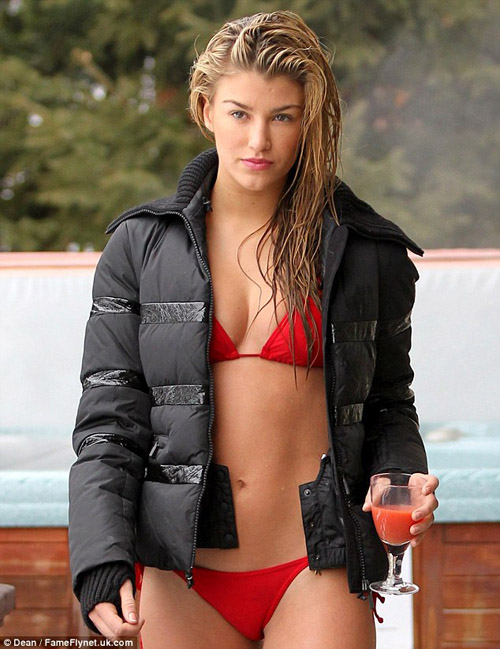 Amy Willerton 'Although as my mum has pointed out, I am grumpy when I am hungry!' The Bristolian beauty has been in the Swiss town of Verbier with her father Bruce, and the two have been proving their daring prowess on the off-piste slopes. Amy's spokesperson told MailOnline: '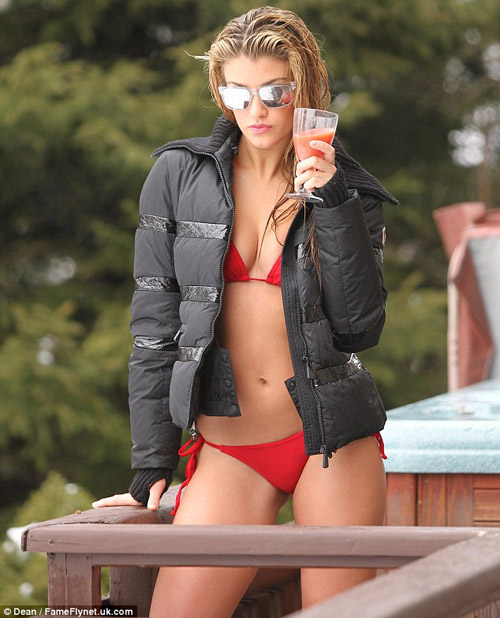 They will be doing heli-skiing and jumping out of a helicopter from the top of the mountain. 'Amy is a hardcore skier, she takes a coach to take her to the peaks! They call her Daredevil Willerton.'  -Dailymail