At a chilly 13C and with rain in the air, it was a day for wrapping up in warm jackets. But like a true professional Alessandra Ambrosio showed no sign of a chill as she stripped to her skimpy bikini on Venice Beach on Wednesday.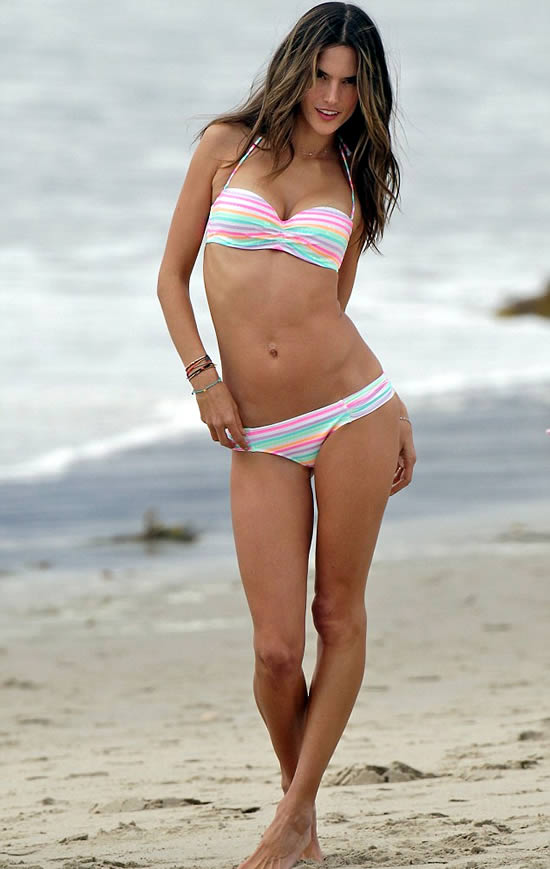 The Victoria's Secret model posed provocatively in a multi-coloured halter neck underwire top which matched her tiny briefs. She teamed the ensemble with only a few thin bracelets and a necklace, ensuring her bronzed skin was showed off as much as possible. The barefoot beauty, 31, traipsed across the golden sediment, her highlighted brunette hair left free for her to tousle in wind.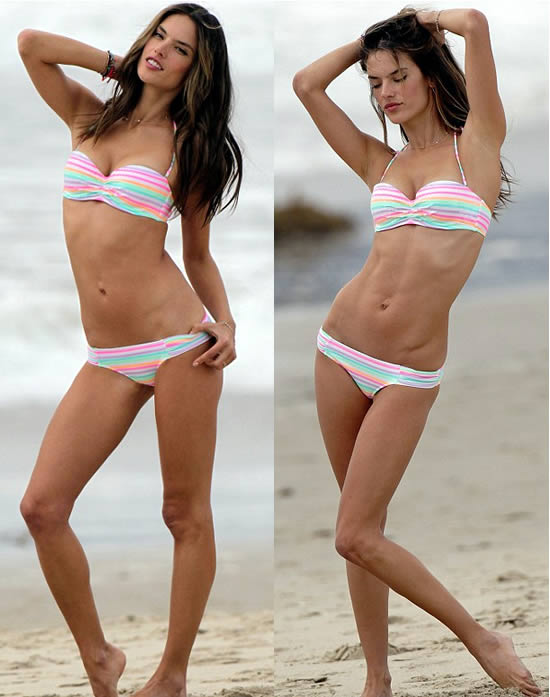 Onlookers would be surprised to know she is the mother of two children – Anja, four, and Noah, 10 months, with fiancé Jamie Mazur – as her flat stomach showed no signs of having given birth last year.  Despite the weather she was able to keep up an enthusiastic expression on as she took part in a photo shoot with photographer Ben Watts. He may have needed to use a filter effect on the snaps to make the final images appear warmer that reality for the promotional pictures.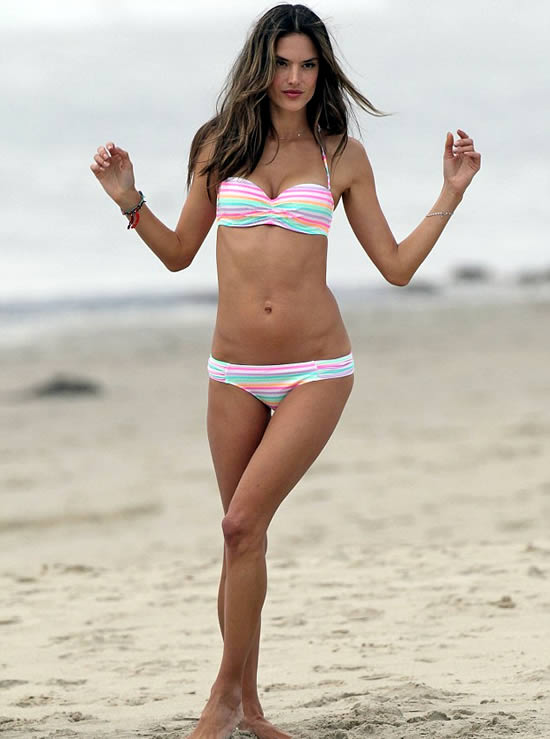 The snapper also shared some shots of her full-clothed as they explored the surrounding coastal area.  Her day probably began a temperature of around ten degrees lower though as she tweeted about being on her way to their location at the crack of dawn. Posting a picture as she drove along the palm tree-lined Santa Monica pier side on her way to the job, the sun had just about risen into the sky.
She tweeted: 'Early morning wake up call, nice #sky by the #beach !! #california #driving.' – Dailymail