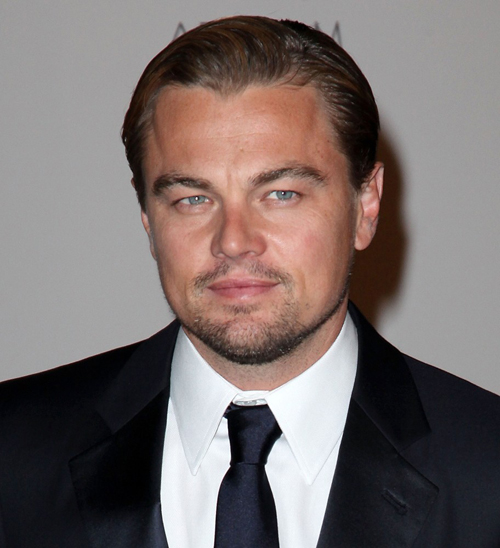 So we take a look at some of Death is part and parcel of the movies with our favorite characters and actors meeting a moving or sometimes rather bloody end.However, there are some actors that seem to pop their clogs in the film so much more than anyone else. The actors who regularly snuff it and see just how many times they have died on film. DANGER SPOILERS
– Leonardo DiCaprio – 9 times
Leonardo DiCaprio is one of the biggest names in Hollywood, and yet he seems to snuff it every time he is on screen; he has died twice this year already.
DiCaprio has enjoyed a career that has spanned over twenty years and so far we have seen him die nine times.
The movies where DiCaprio doesn't make it to the closing credits include The Quick and the Dead, Total Eclipse, Romeo + Juliet, Titanic, Blood Diamond, The Departed, J. Edgar, Django Unchained and The Great Gatsby.
These movie ranges from crime thrillers, blockbusters and westerns, making him one of the most powerful names in film.
– Bruce Willis – 11 times
Bruce Willis is always the action hero and we don't necessarily associate the characters he plays with death.
And yet Willis has died a whopping eleven times on the big screen during his career; however, he has not died on screen since 2007.
Billy Bathgate, Mortal Thoughts, Death Becomes Her, Twelve Monkeys, The Jackal, Armageddon, The Sixth Sense, Hart's War, Charlie's Angels: Full Throttle, Sin City and Grindhouse: Planet Terror is all the movies where we have seen Willis' character bite the dust.
Despite dying in Sin City he will be reprising the character of John Hartigan in Sin City: A Dame to Kill For.
– Johnny Depp – 12 times
Johnny Depp is a bit of a favorite here in the FemaleFirst office as he has brought some fantastic characters to life over the years – our personal favorite has to be Edward Scissorhands.
During his career we have seen Depp mix and match his roles as he has moved from horror films, musicals, comedies and crime drama… But this hasn't stopped him from dying one too many times for our liking.
Depp has snuffed it on screen twelve times; A Nightmare on Elm Street, Platoon, Freddy's Dead, Ed Wood, Dead Man, The Astronaut's Wife, From Hell, The Libertine, Sweeney Todd: The Demon Barber of Fleet Street, Public Enemies, The Brave and 21 Jump Street; 21 Jump Street really is the most fantastic and funny cameo.
– Gary Oldman – 12 times
Another twelve time dyer is Gary Oldman – an actor that doesn't immediately spring to mind when you think about stars who die on a regular basis on film.
Oldman is one of the best actors that this country has ever produced, and he has delivered some fantastic performances over the years.
Oldman is also an actor who is not afraid to take on the slightly over the top and odd role.
Air Force One, True Romance, Lost in Space, JFK, Sid and Nancy, Hannibal, Harry Potter and the Order of the Phoenix, Bram Stoker's Dracula, The Fifth Element, Leon, The Book of Eli and State of Grace are all the movies where Oldman has kicked the bucket.
– Robert De Niro – 17 times
Robert De Niro is an actor who will go down as one of the big screen's greatest with the likes of Raging Bull and Taxi Driver under his belt.
And while he may be a movie great, this has not stopped him from succumbing on seventeen different occasions.
The Fan, Jackie Brown, Great Expectations, 15 Minutes, Brazil, The Mission, Cape Fear, This Boy's Life, Mary Shelley's Frankenstein, Heat, Hide & Seek, Machete, New Year's Eve, Bloody Mama, Bang the Drum Slowly, Mean Streets and 1900 are the seventeen movies that has seen De Niro die.
– Sean Bean – 21 times
Sean Bean is one of the most joked about actors when it comes to snuffing it in the film – he really does seem to die in just about every role that he takes on.
It will come as no surprise to hear that he is one of the actors who has died the most on film.
Not only has he snuffed it in the likes of The Lord of the Rings; Fellowship of the Ring, Outlaw, The Island, Golden Eye and Patriot Games.
And he can't even escape death on the small screen as Clarissa, Scarlett, Red Riding and Game of Thrones all end in his demise.
– John Hurt – 40 times
But when it comes to dying on screen there is no actor who can really trump John Hurt as he has died a whopping forty times.
The hurt has enjoyed a career that has spanned over fifty years, and he is an actor who is as in demand now as ever.
An Englishman in New York, Ultramarines, Whistle and I'll Come To You, Tinker Tailor Soldier Spy, Even Cowgirls Get the Blues, Contact and The Climb are just some of the films that has seen John Hurt snuff it.
Other actors that die on a regular basis in the film include Gary Busey, Steve Buscemi, Mickey Rourke, Jack Nicholson and Denzel Washington.-femalefirst