Between Fashion Week and the NBA All-Star Game, Sunday night in Gotham was booming. But comedy is at the epicenter of culture in Manhattan, and nothing embodies New York's own distinct sense of humor more than Saturday Night Live. The variety show and brainchild of Lorne Michaels celebrated its fortieth anniversary in grand style with a live show featuring high-wattage appearances by Taylor Swift, Emma Stone, and Fashion Week's most visible attendee and designer, Kanye West.
[contentblock id=2 img=adsense.png]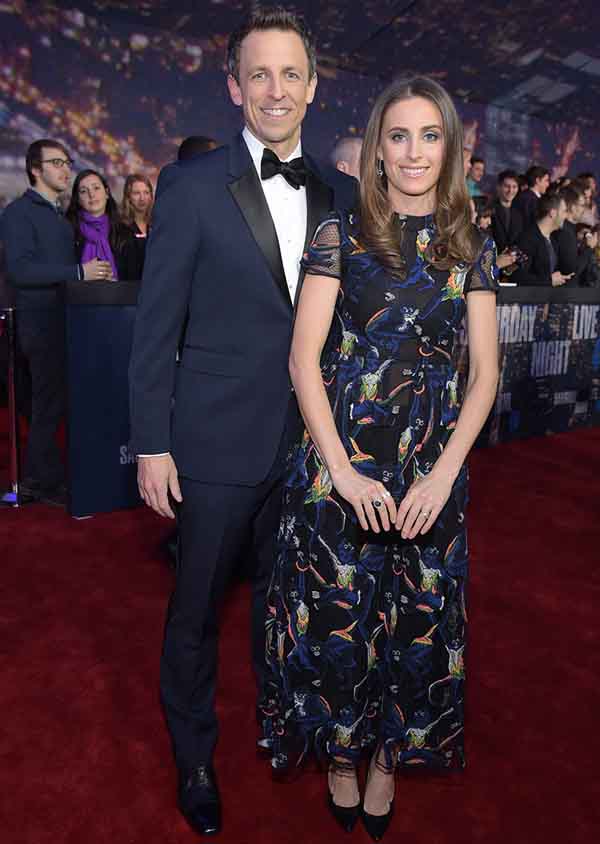 Taking in the show were a bevy of bold-faced names including Vogue February cover girl Dakota Johnson, Bradley Cooper, Kerry Washington, Justin Timberlake, and even political figures including former mayor Rudy Giuliani and former governor (and much parodied by Tina Fey) Sarah Palin.
[contentblock id=3 img=gcb.png]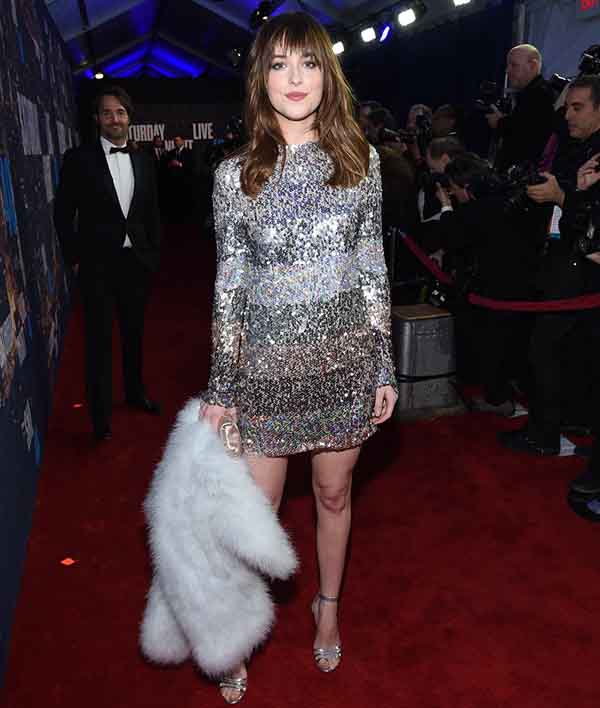 With the show poised to continue parodying pop culture (they surely have enough material!), we cannot wait for its fabulous fiftieth bash.