He made a name for himself as an action hero with hulking muscles. But hardened tough guy Vin Diesel revealed his softer side while in Miami on Tuesday. 
[contentblock id=1 img=adsense.png]
The 48-year-old took his shirt off while basking in the Florida humidity, showcasing his famous physique.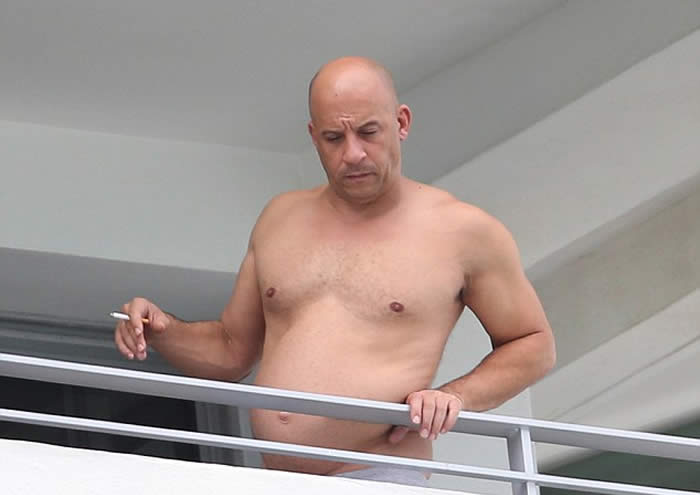 The actor, who is best known for his role as Dominic Toretto in the Fast & Furious franchise of films, also enjoyed a cheeky smoke on his hotel room balcony. Wearing only shorts, Vin looked to have just woken up from a deep sleep as he surveyed his surroundings. 
[contentblock id=2 img=adsense.png]
The star first shot to international notoriety for Australian film Pitch Black in 2000, where he played a killer and prisoner stranded on a dangerous alien planet. Diesel recently announced he is reprising his role as Xander Cage from successful 2002 action flick xXx. He told his 10million followers: 'While I was filming XXX, guys on set called me Air Diesel…
'The time to return has come.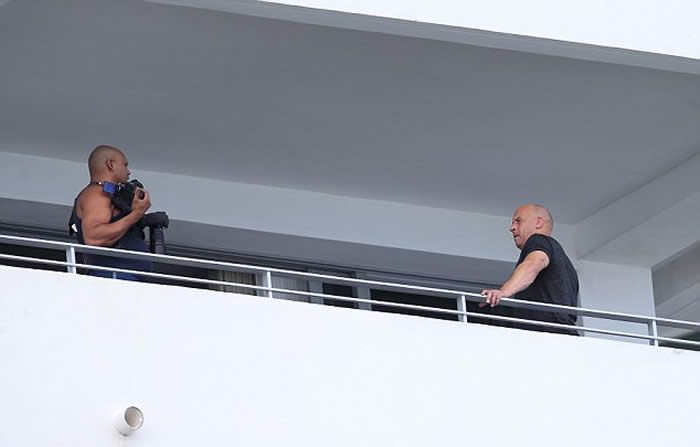 His character in the flick is an extreme sports enthusiast and stuntman who becomes a spy for the National Security Agency (NSA) who is sent on a dangerous mission to take on Russian terrorists. Up until that point Vin had only starred in one of the Fast & The Furious films, which have now totalled seven with an eighth on the way. 
[contentblock id=3 img=gcb.png]
The original action flick was a success for Columbia pictures as it grossed nearly $277.5million worldwide. It was such a hit that a sequel titled xXx: State Of The Union was made three years later, which starred rapper Ice Cube in place of Vin who dropped out to work on comedy The Pacifier. Vin shares three children with his partner of seven years Paloma Jiménez, 32.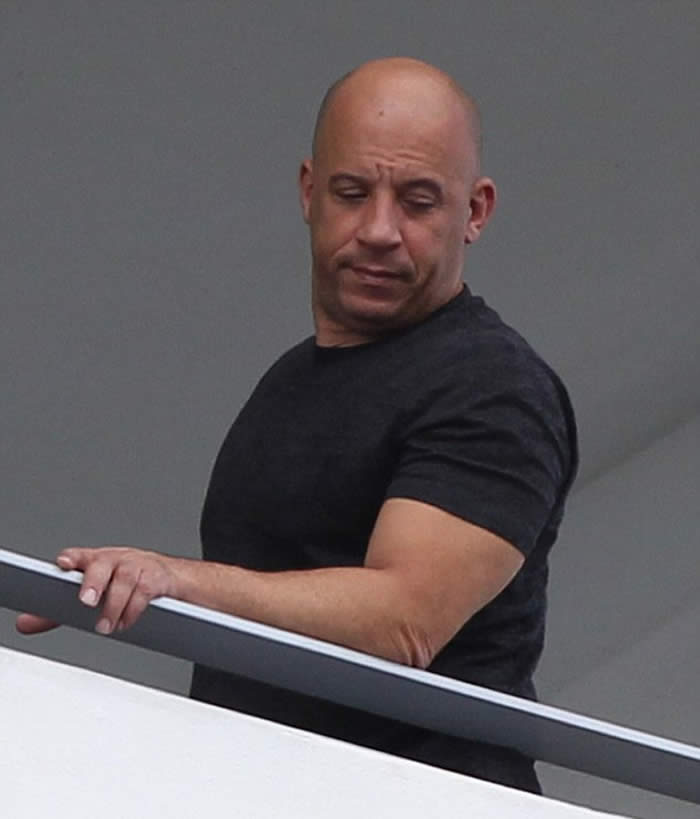 Source: dailymail