Tom Cruise has been estranged from his daughter, Suri, with ex-wife Katie Holmes. However, a tabloid claimed that the father and daughter would be reuniting this holiday season.
Tom Cruise and Suri spending Christmas together rumor

Tom Cruise will be spending Christmas with Suri, Star claimed. Heat also published a similar story implying that the father and daughter will be together on Christmas day.
"Suri has been missing her dad more than ever recently, and it looks like she will get to spend some time with him this Christmas," an anonymous source told the outlet.
The same insider alleged that the Jack Reacher star is now ready to put his daughter ahead of the Church of Scientology.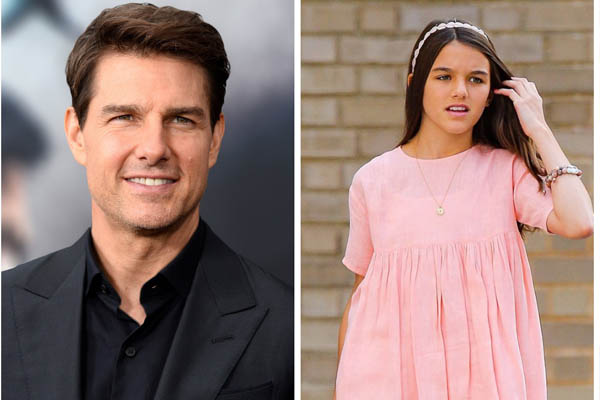 Previous reports claimed that Katie Holmes left Cruise because she didn't convert to Scientology and his religion advised him to cut ties with those people who don't share their faith. Cruise admitted that he was blindsided when Holmes filed for divorce.
Holmes allegedly didn't want to be away from their daughter. She feared that Cruise would take her, and she would be left behind. So, she allegedly filed for divorce and flew back to New York City with her daughter. But the outlets claimed that this time, Cruise was ready to prioritize his daughter.
"He realizes it's in everyone's interests to put Suri first and let bygones be bygones," the insider added.
Rumor debunked
Gossip Cop investigated Star and Heat's reports about Tom Cruise spending Christmas with his daughter, Suri. Katie Holmes' rep talked to the rumour-debunking site and denied it.