It was supposed to be her big moment, with Taylor Swift proudly launching the debut single off her forthcoming album. But while her fans simply can't get enough of the video for her catchy new song Shake It Off, several critics have rushed to harpoon the singer for the cultural appropriation in what was no doubt supposed to just be a lighthearted, fun clip. Two members of California hip-hop collective Odd Future have weighed in on the video – despite admitting to not having even watched it – slamming the 24-year-old for 'perpetuating black stereotypes' with her attempts at break dancing and twerking. Earl Sweatshirt took to Twitter on Monday night to share his thoughts with fans, in which he laid into the star for her 'offensive' offering. 'Haven't watched the taylor swift video and I don't need to watch it to tell you that it's inherently offensive and ultimately harmful,' the 20-year-old began. 'Perpetuating black stereotypes to the same demographic of white girls who hide their prejudice by proclaiming their love of the culture… for instance, those of you who are afraid of black people but love that in 2014 it's ok for you to be trill or twerk or say nigga.'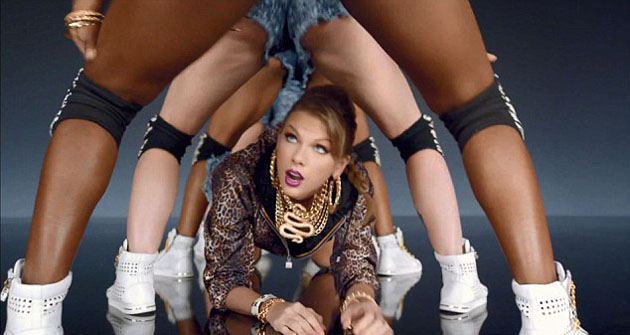 Bandmate Flan Emoji also piped up, adding: 'You know what this Taylor Swift video is missing? Some nice graffiti by Bieber. Let's be urban, everyone! Yay, cupcakes.' 'Where is Kanye when you need him. This T Swift video is prob sponsored by the American Cronut Society,' he continued.

Taylor Swift – Shake It Off (Official Video) by designerzcentral
Website Jezebel also called the video a 'cringe-worthy mess', running through all the various scene set-ups and how they each offended another ethnic group. The former darling of country music certainly may have made an error in judgement with her latest offering, but it's highly unlikely she meant any offence.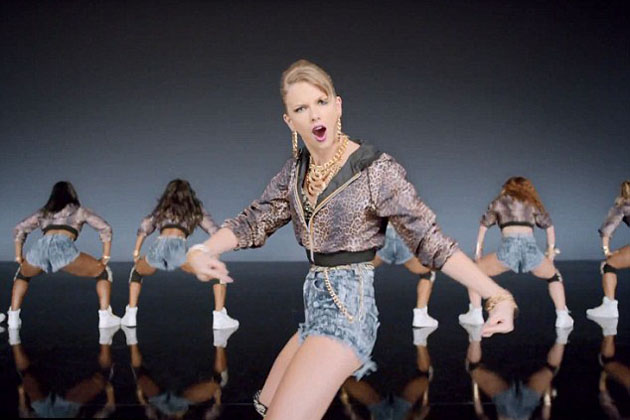 Indeed, the lyrics and the video are poking fun at her own reputation and apparent lack of dancing skills of any and all genres. Such lines as, 'I go on too many dates, but I can't make them stay, at least that's what people say,' speak directly to her many very public break-ups over the past few years. 'But the players gonna play, play, play, play, play and the haters gonna hate, hate, hate, hate, hate. Baby, I'm just gonna shake, shake, shake, shake, shake.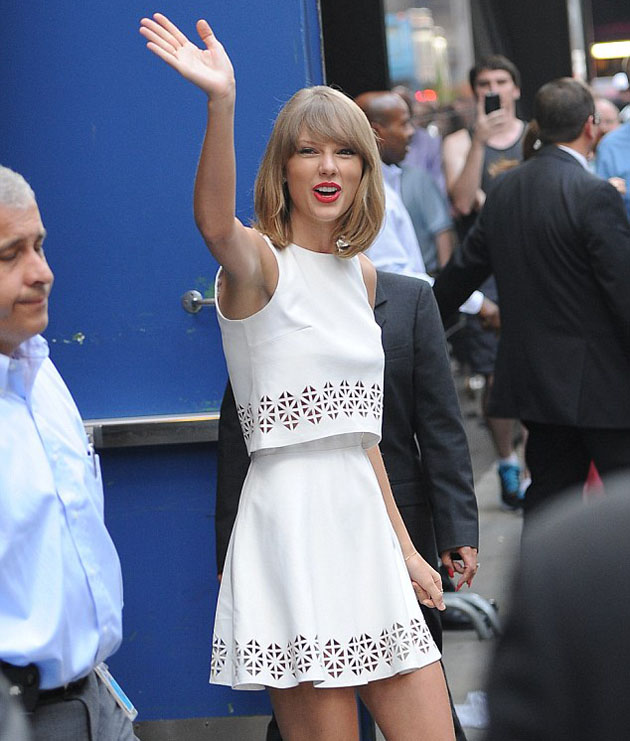 Shake it off, shake it off,' the catchy chorus kicks in. Dropping the track during a Yahoo! livestream event in New York on Monday, Taylor then delighted her fans when she invited close to 100 of her biggest, most devoted followers back to her house for an exclusive party to celebrate. Speaking of her upcoming album, she revealed she was inspired by the late '80s, while she revealed: 'We've made my favorite album I've ever made.' Titled 1989 – the year of her birth – it features a Polaroid photo of the blonde beauty on the cover, the top of her head cropped off just below her eyes, the words 'T.S. 1989' scrawled along the bottom in black marker.
Fielding questions from the studio audience during the livestream, Tay made the big revelation that she had already shot the music video for her first single, explaining the obviously innocent concept to her adoring fans. 'My idea was that life itself and who people actually are can be greatly reflected in how they dance. And I don't mean how good you are; I mean your willingness to dance,' she began.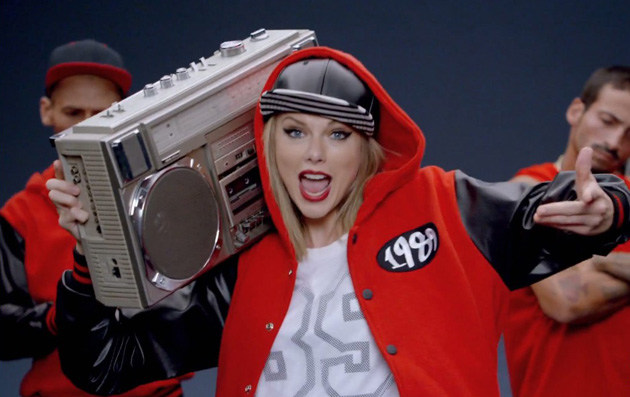 We started talking about ideas and we basically decided that we would get this huge group of incredible professional dancers of all different types of dance, and throw me into the middle of them and see what happens!' She added: 'Fun fact, at the end of the video, you will see a group of about 100 fans. Those are people we plucked from Instagram, Twitter, website, letters, everywhere, and they have kept this secret that they were in this video for two months.'