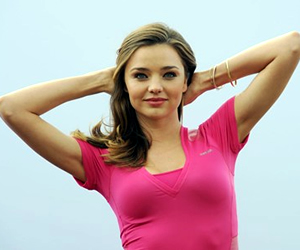 Supermodel Miranda Kerr until now had a secret wish to be a singer and wanted to go big as a singer. She says she has had this wish for a very long time now.
Vogue says that supermodel from Australia Miranda Kerr always wanted to be a singer and wanted to be one of the biggest pop stars. She has also been recording a number of tracks but she highly doubts the fact that those songs will ever be released. Miranda is 29 years old with her dream to be a pop star.
Miranda Kerr says that the songs that she has recorded are her possession and no one has ever heard them as yet. She doesn't have any plans on releasing those tracks and she also says that her hands are full with her modeling career and her books and family. She also doesn't have time for anything else.