Russell Brand takes a swipe at Boris Johnson in radio interview as he rules out running for Mayor of London.  Last week he revealed that he was considering running for Mayor of London despite claiming voting is a waste of time. But clearly having a change of heart, on Monday Russell Brand insisted that he will not attempt to succeed Boris Johnson in 2016. Sitting down for an interview on XFM, the controversial comedian branded Johnson 'daft' and said he was keen to see 'real change'.
[contentblock id=1 img=adsense.png]
Holmes asked him: 'So this is a no, you're not going to do it?' The comedian replied: 'Absolutely not. We've already got a comic in the job. If you want a daft comedian running London, just leave things as they are. What I'm interested in is real change.'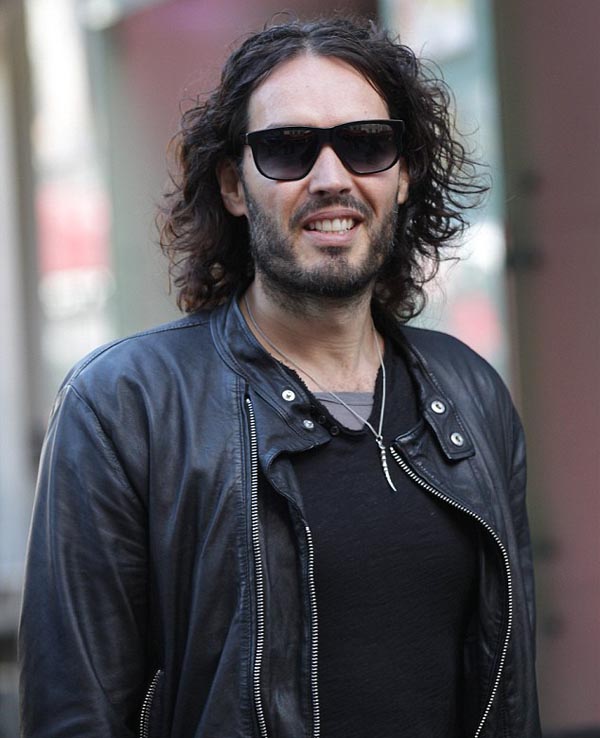 Heading into the Global Radio building, which is located in London's Leicester Square, Brand was all smiles as he journeyed along while concealing his eyes behind a pair of blacked out sunglasses. Giving the waiting photographers a thumbs up, Russell looked casual in a V-neck jumper, grey top, leather jacket, jeans and a pair of yellow Converse.
[contentblock id=2 img=adsense.png]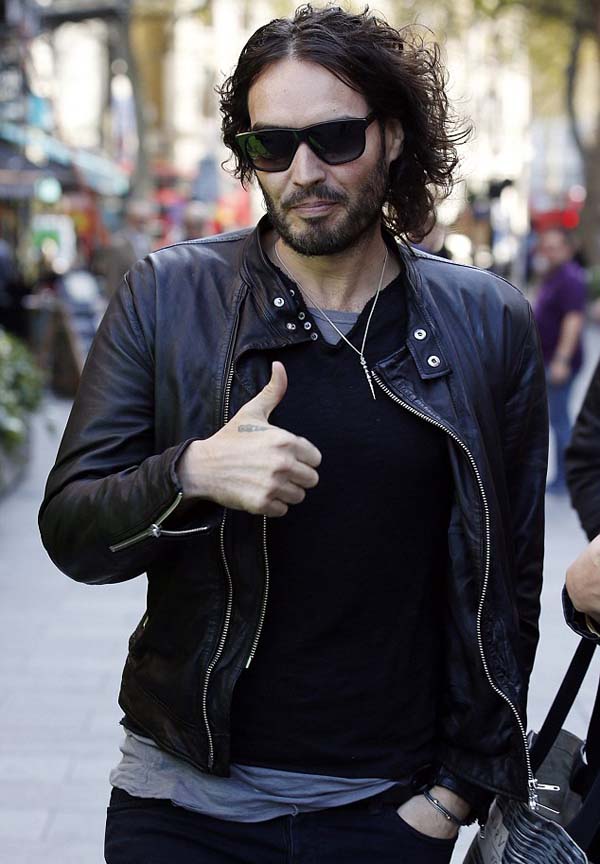 Going into more detail about Boris in the interview, which will broadcast at 8am on October 28, Brand said: 'You can see why people like him. He's a funny bloke, he's affable, he's got a nice way with him. 'But this is a time where a lot of Londoners are facing real fear about their homes.'
He added: 'Boris Johnson, the elected mayor – elected to look after us, the people of London – takes five times more meetings with bankers than he does with civil servants, or representatives of the fire brigade, or any ordinary Londoner.' While in the building, Russell also had a chat with LBC where he touched on the subject further.
[contentblock id=3 img=gcb.png]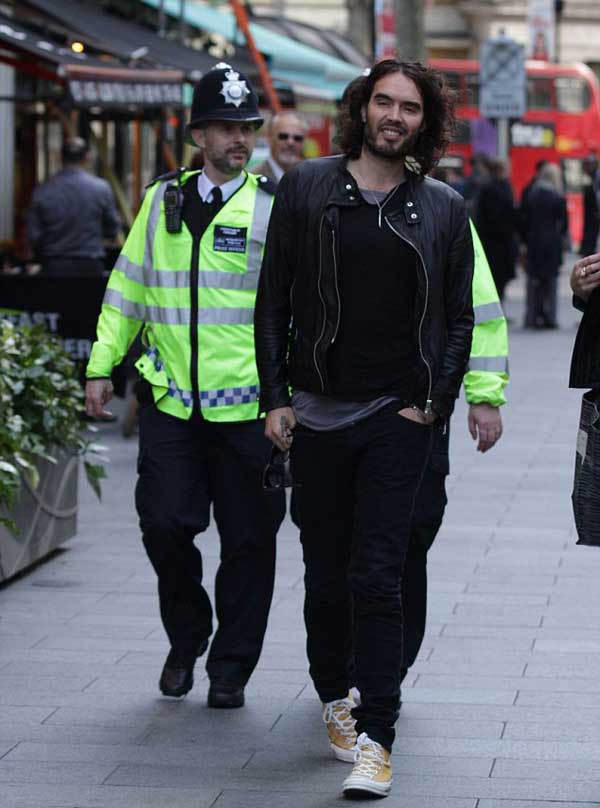 The comedian explained that he already has 'enough' on his plate and that he wants civilians to 'amplify their voices'. Even with backing from Johnson, who recently said he would not mind Brand rising to the challenge, when asked about the mayoral candidacy, the 39-year-old said: 'I'm a comedian. I've got enough on my plate.' He continued: 'I don't need to come up with the answers. People have got the answers. I want to amplify their voices.'