Russell Brand embraces his family members as he joins them for lunch in Hollywood. He's been busy promoting his new book Revolution and telling the world about his ideas for a democracy-free society. But Russell Brand took the day off from his hectic schedule as he enjoyed some precious family time with his loved ones.
[contentblock id=1 img=adsense.png]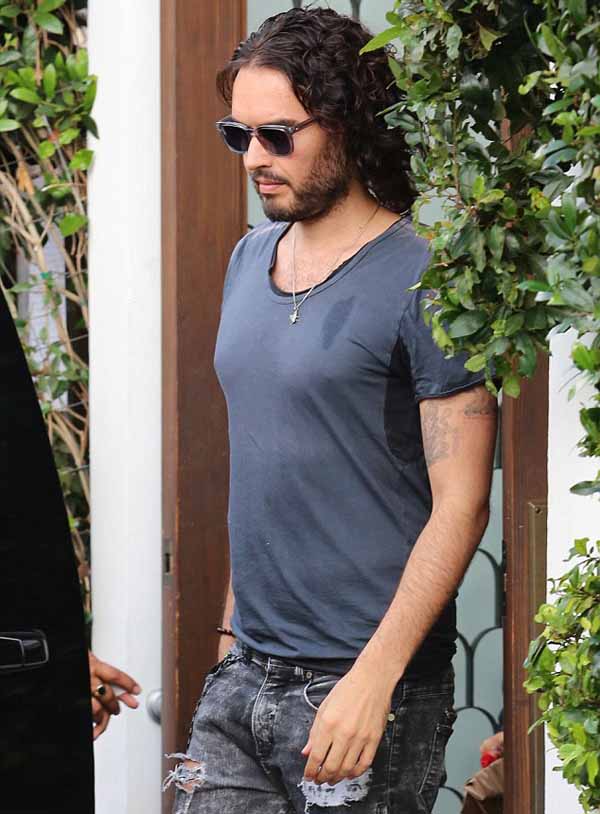 The comedian turned political activist spent the afternoon with his mother Barbara and other relatives at Ciccone's restaurant in West Hollywood on Thursday. It appeared the actor, who was famously married to Katy Perry, was keen to continue his meal as he left the eatery clutching a paper bag, perhaps filled with leftover morsels.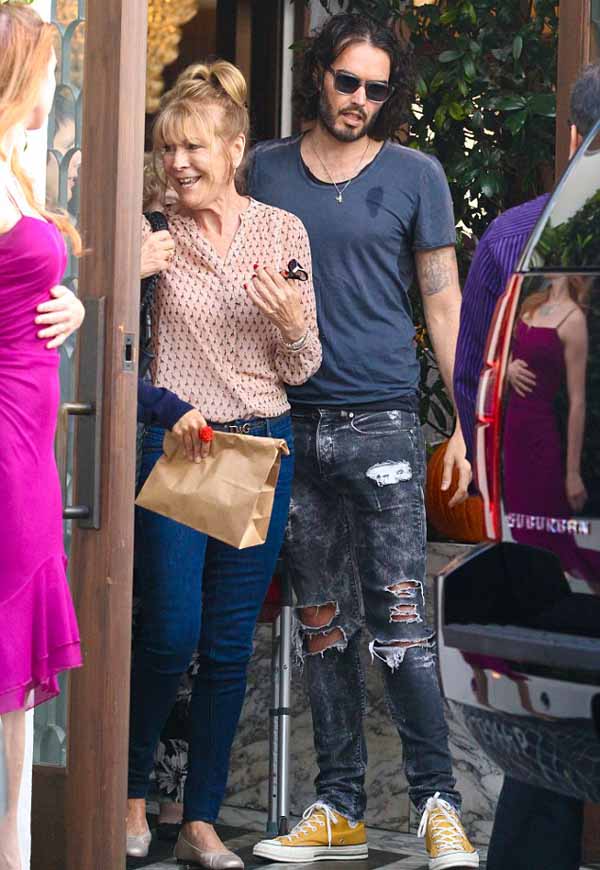 And it looked as though he'd had a mishap during his meal, as he sported a wet patch on his t-shirt. Recently he's been dressing in smarter attire while taking part in his promotional duties, but on Thursday he donned more casual attire. The Hollywood star teamed his T-shirt with heavily-ripped black jeans and bright yellow lace-up trainers.
[contentblock id=2 img=adsense.png]
Earlier in the week, he had admitted that he doesn't need to earn money anymore, despite his well-paying job as a Hollywood actor, comedian, writer and TV star. Speaking to Vanity Fair, he said: 'I have decided that I don't need to make any money anymore.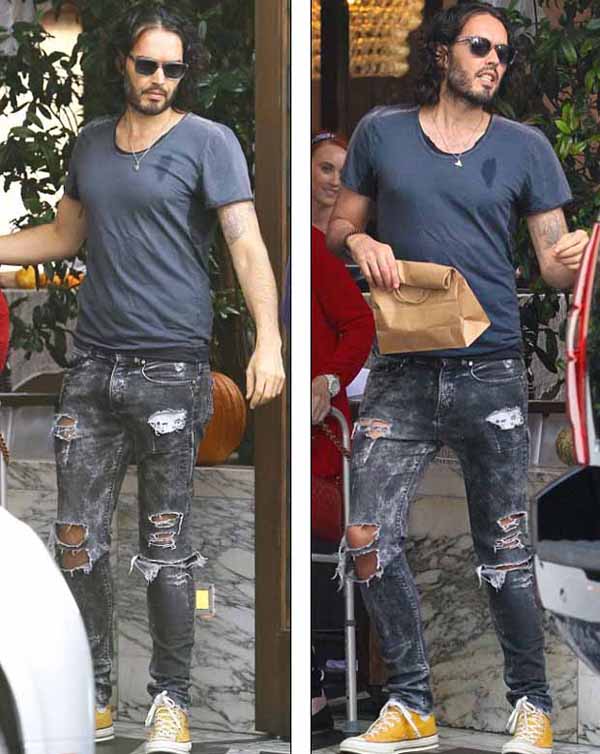 The reformed bad boy continued: 'The money that I get, I'm going to use for the establishment of community centres, which will sell good food and provide a place for people to hang out: initially, a service for people recovering from drug addiction, but also an incubator for social enterprises, where people will work, on a not-for-profit basis, in a wide variety of trades.
[contentblock id=3 img=gcb.png]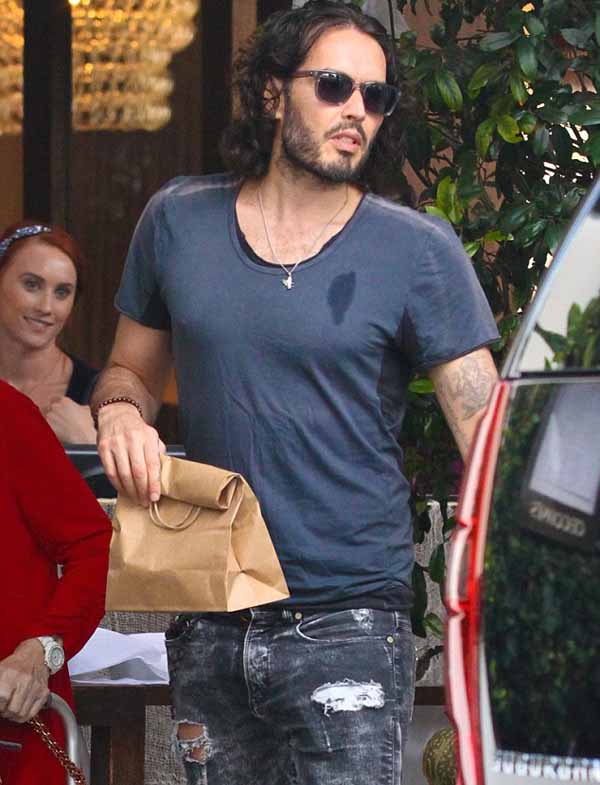 His helpful idea to use his Hollywood and TV earnings to help those battling addiction, comes after he himself battled substance abuse issues. The Essex-born comedy star has now been clean and sober for almost 12 years. He also caused a stir recently when it was reported that he was thinking about running to become London's Mayor in 2016. However, he has since insisted that he's had a change of heart.
Sitting down for an interview on XFM, the comedian, who has re-branded himself as an activist in recent years – with Newsnight appearances and public protests – dubbed Johnson 'daft' and said he was keen to see 'real change'.