Tributes were pouring in after the shocking news of Robin Williams' death broke on Monday. Mara Wilson, who played his on-screen daughter in Mrs Doubtfire, was amongst the first to pay their respects to the late actor, whose tragic death aged 63 at his Tiburon, California home is being treated as suspected suicide. The actress, who is now 27, was devastated. She tweeted: 'Very sad, very upset, very glad I did not have to hear about this though Twitter. Probably going to be taking some time off it for a while.'
Sally Field, who also starred in the movie, said in a statement: 'I feel stunned and so sad about Robin. I'm sad for the world of comedy. And so very sad for his family. And I'm sad for Robin. 'He always lit up when he was able to make people laugh, and he made them laugh his whole life long…. tirelessly. He was one of a kind. There will not be another. Please God, let him now rest in peace.' Director Chris Columbus added: 'We have lost one of our most inspired and gifted comic minds, as well as one of this generation's greatest actors. To watch Robin work, was a magical and special privilege. His performances were unlike anything any of us had ever seen, they came from some spiritual and otherworldly place. He truly was one of the few people who deserved the title of "genius." 'We were friends for 21 years. Our children grew up together, he inspired us to spend our lives in San Francisco and I loved him like a brother. The world was a better place with Robin in it. And his beautiful legacy will live on forever.'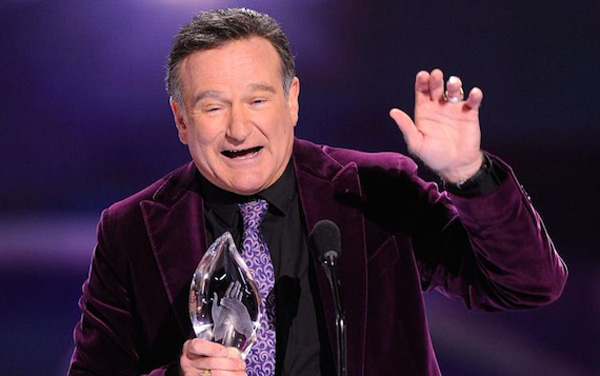 Robin's representative told MailOnline: 'Robin Williams passed away this morning. He has been battling severe depression of late. 'This is a tragic and sudden loss. The family respectfully asks for their privacy as they grieve during this very difficult time.' He leaves behind wife Susan Schneider, who said in a statement: 'This morning, I lost my husband and my best friend, while the world lost one of its most beloved artists and beautiful human beings. I am utterly heartbroken.' His Night At The Museum co-star Ben Stiller had some very moving words to say about the death of his friend. 'A tweet cannot begin to describe the hugeness of Robin Williams heart and soul and talent. This is so sad,' he wrote. 'OK, I'll try. I met him when I was 13 and a huge fan and he was so kind and I watched him be kind to every fan i ever saw him with.
'And with other actors he was so generous and brilliant. He made everyone feel special and equal around him even though he was the genius… His heart was so big and even if you didn't know him, what he gave everyone was that same spirit in his work, so we all felt it. 'His impact on the world was so positive. He did so much good for people. He made me and so many people laugh so hard for a very long time.' Clearly lost for words, Robin's co-star in the recently cancelled show The Crazy Ones, Sarah Michelle Gellar, instead shared a collage of images of the pair together. Robin's Death To Smoochy co-star Danny DeVito simply tweeted 'heartbroken', while Robin's pal Kevin Spacey wrote on Facebook: 'Robin Williams made the world laugh & think. I will remember & honor that. A great man, artist and friend. I will miss him beyond measure.'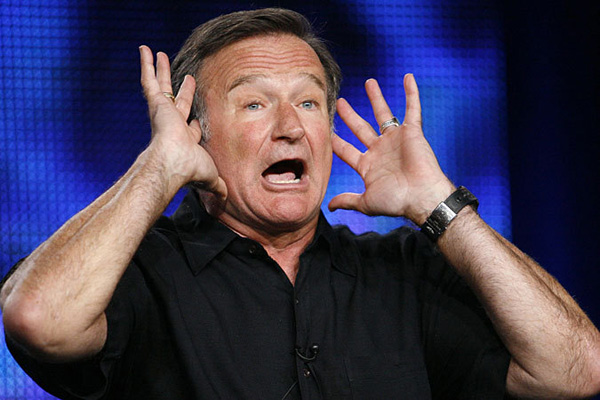 'God bless him and God bless us all for his LIFE! I cannot believe this. I am overwhelmed with grief. What a wonderful man/boy and what a tremendous talent in the most important art of any time – comedy! I loved him.' Rita Wilson posted a photo which showed herself and Tom Hanks having dinner with the Jumanji star a few months before his death. Ellen DeGeneres and Steve Martin were quick to pay tribute, with Ellen tweeting: 'I can't believe the news about Robin Williams. He gave so much to so many people. I'm heartbroken.' The actor's friend and contemporary Steve, who he starred alongside in the play Waiting For Godot, said: 'I could not be more stunned by the loss of Robin Williams, mensch, great talent, acting partner, genuine soul.' While he became a veteran actor, Robin's TV debut was on Happy Days and Henry Winkler recalled his first day on set.
'It is unimaginable that this is the reality today that this incredible human being, this incredible talented and funny dramatic human being is gone,' he told CNN. 'When he came to do Happy Days, which I believe was his first role, we usually rehearsed Monday to Friday, he came in on Wednesday because they couldn't find anybody to play this alien from space that Gary Marshall had thought up. 'We started rehearsing and I realized I was in the presence of greatness. My only job was to keep a straight face. No matter what line, he took it in, processed it, then it flew out of his mouth, he never said it the same way twice, he was incredibly funny every time.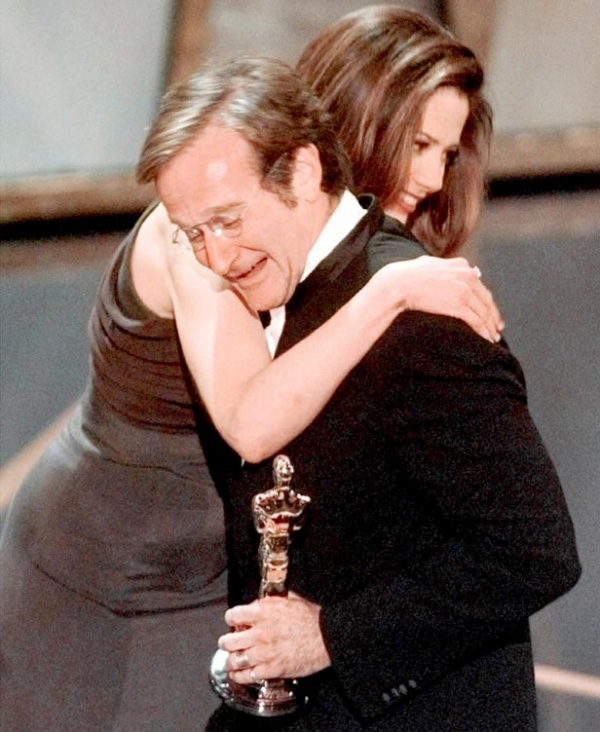 'I thought "oh boy", we're witnessing the beginning of something unbelievably special. It was just an amazing thing to witness.' He went on to star in Mork And Mindy opposite Pam Dawber, who said in a statement: 'I am completely and totally devastated. What more can be said?' In an on-air tribute on his TV show, Conan O'Brien described the news as 'shocking and horrifying and so upsetting at every level.' His guest for the evening Will Arnett added: 'As funny as he was — he truly was one of the all-time greats — he was even better as a person. He was even more fantastic. He was just the loveliest, sweetest – one of the kindest guys that I've ever worked with. Just such a soft, warm emotionally, sweet guy, and it's a major. major loss … Our thoughts go out to his family.' A shocked Simon Cowell tweeted: 'I can't believe the news about Robin Williams. I am so sad. I never met him but just know he was a great guy. Rest in peace. This news hit me really hard and makes you realise that any life lost is a tragedy.'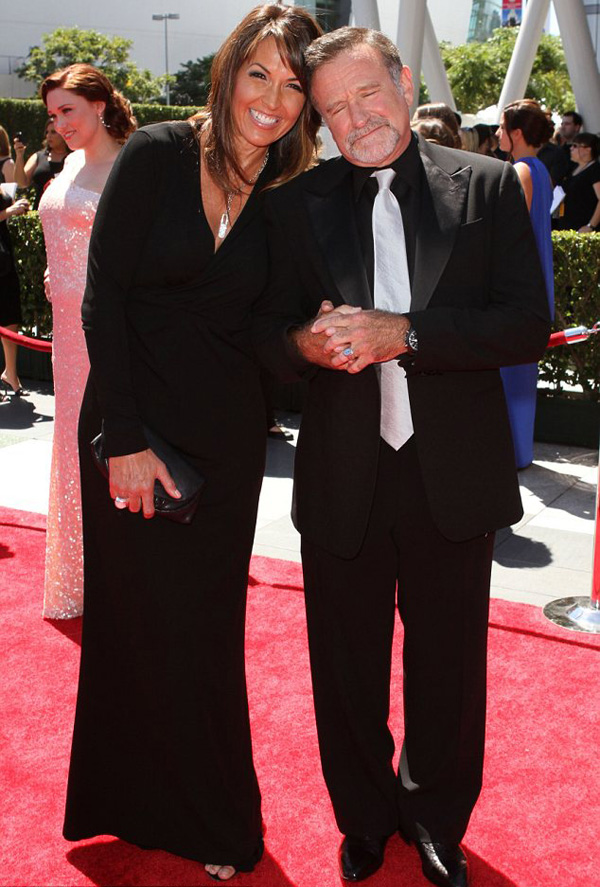 Lindsay Lohan has fond memories of Robin and shared a sweet story on Twitter, writing: 'Mr. Williams visited me the first day of filming The Parent Trap. I will never forget his kindness. What an enormous loss. My condolences.' Miley Cyrus revealed that she was in floods of tears, writing: 'I can't take the Robin Williams news. I've never cried over someone I've never met but I can't stop.' Mia Farrow was in shock as she posted: 'No! Robin Williams you were so loved. Awful news.' Sharon Osbourne also shared her sadness on Twitter, telling her followers: 'I'm so sad and devastated to hear of the passing of Robin Williams. My thoughts are with his family.'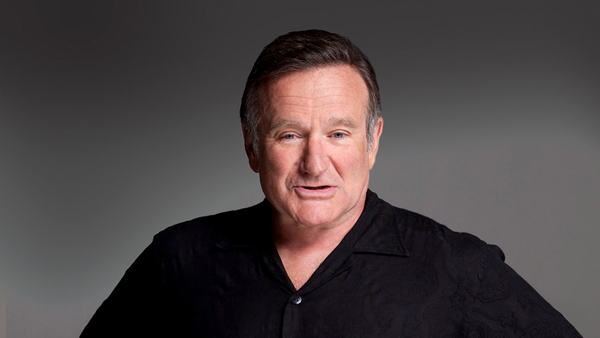 Her son Jack added: 'RIP @robinwilliams you will be missed. Thank you for making us all laugh for so long.' Meanwhile, Goldie Hawn wanted the 63-year-old to know how much he would be missed, and shared: 'Oh Robin…Our hearts are broken. Rest in peace darling. We loved you.' Jimmy Kimmel urged those with depression to seek help, tweeting: 'Robin was as sweet a man as he was funny. If you're sad, please tell someone.' Robin had filmed three upcoming movies prior to his death: Night At The Museum: Secret Of The Tomb (out December 19), family comedy Merry Friggin' Christmas (due for release on November 7) and Boulevard, which debuted at the Tribeca Film Festival in April but does not yet have a general release date. He was also set to start working on a sequel to Mrs. Doubtfire, but it is likely the project will be shelved completely in the wake of Robin's death.