Two people have been arrested and are in police custody on the suspicion that they broke into and burglarized the San Fernando Valley residence of Miley Cyrus and stole her white Maserati Quattroporte, which has since been recovered, undamaged. It is thought that the man and woman were recognized from their likenesses on the CCTV film footage from cameras on Miley's property.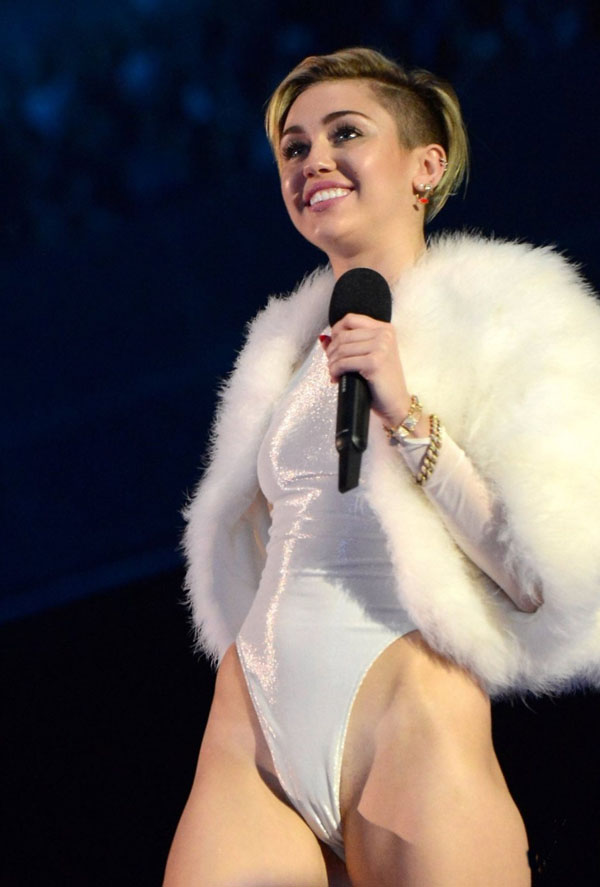 They are apparently not the mastermind types of thieves some pundits originally suspected were behind the burglary, as they were arrested within days of the May 30 break-in. Just this past Friday shortly before 4:00 p.m., a male and female climbed over a fence surrounding the Miley Cyrus residence. They allegedly entered the house through the garage, stole an unspecified amount of the Party in the USA singer's jewelry, and then made their brazen getaway in Miley's 2014 white Maserati, which has an estimated worth of $102,000. There was nobody home at the time, as Miley Cyrus was in Europe with her Bangerz Tour. It wasn't until Saturday that a personal assistant of the Raunch 'n' Roll pop star entered the Cyrus mansion and noticed that some of Miley's belongings looked like they were out-of-place. She suspected that the house had been burglarized, and called the police to investigate. The police at first didn't see any obvious signs of a break-in, like a broken window, but the LAPD later reviewed the CCTV footage and also sent a fingerprint unit.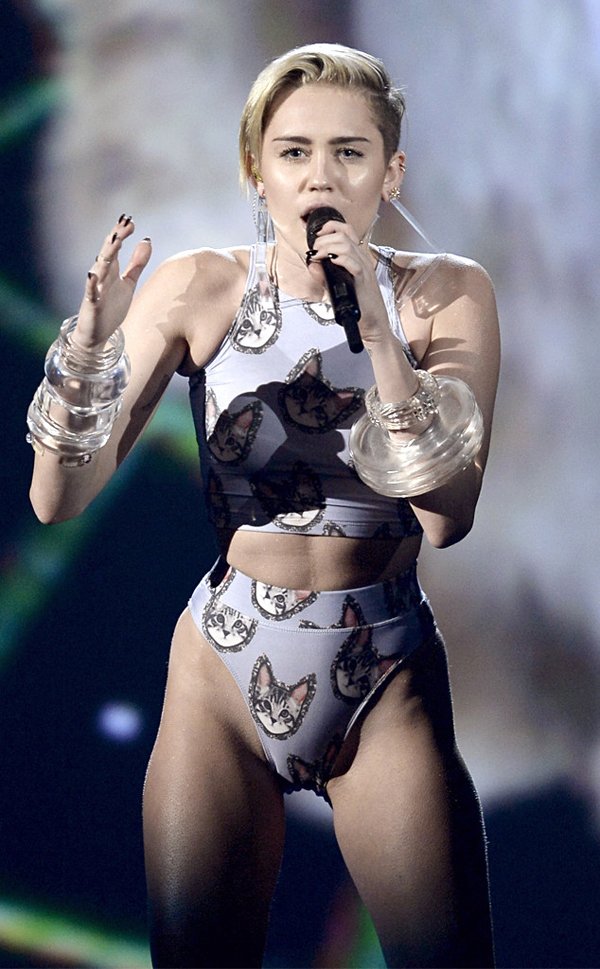 When the Maserati belonging to Miley Cyrus was spotted by witnesses on Monday, and recovered in Simi Valley, California, the LAPD also had a fingerprint unit dust the four-door white sports car for fingerprints. The LAPD caught the alleged pair of burglars on Thursday morning, near the intersection of Lankershim and Magnolia boulevards in North Hollywood, about 30 miles from where Miley Cyrus Cyrus lives. Detectives noticed a marked resemblance between the male and female, who appear to be both in their early 20s, and the burglars in the CCTV security footage, so they quickly took the pair into custody. The male in the security video became famous on a small scale for wearing "skinny jeans." It is unknown at this time if the man that the LAPD detectives arrested was also wearing the same sort of jeans.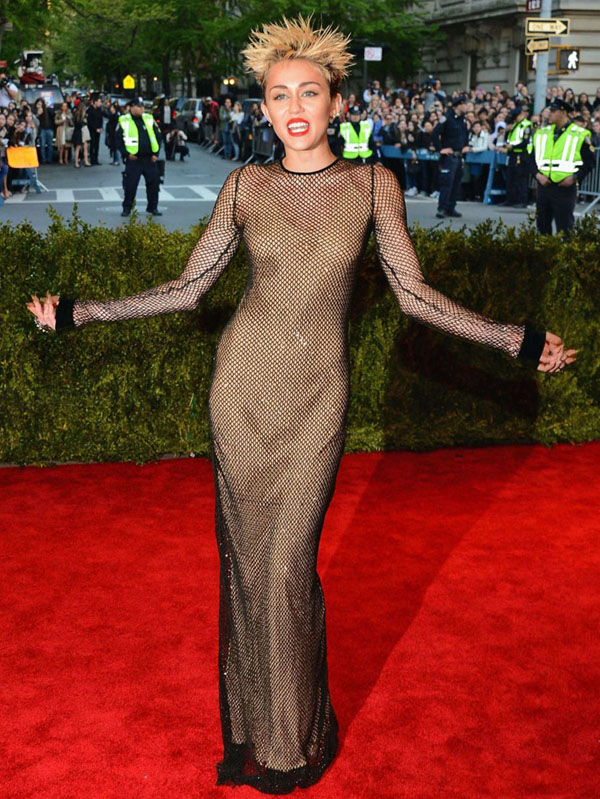 Though the white Maserati Quattroporte belonging to Miley Cyrus was reportedly abandoned not long after it was stolen, the police have not yet recovered any of the stolen jewelry. The pair who have been arrested and are being held for questioning in connection with the case have no apparent connection to Miley Cyrus, according to an article at TMZ.com. The May 30 burglary was the second time within the last 7 months that burglars broke into the Miley Cyrus residence. The first occasion was in November, and occurred only a day after her 21st birthday. Fortunately, the singer also was not at her house when it was burglarized the first time. The news of the arrests in connection with the second burglary should help to cheer Miley Cyrus up at least a little bit, though she is still experiencing feelings of heartbreak over the passing of her dog, Floyd, in April. -guardianlv