Sir Paul McCartney was too scared to tell his wife he loved her when they first started dating.
The legendary 'Love Me Do' musician admits he was a little shy when he first started dating Nancy Shevell in 2007 and only plucked up the courage to tell her how he felt in a song.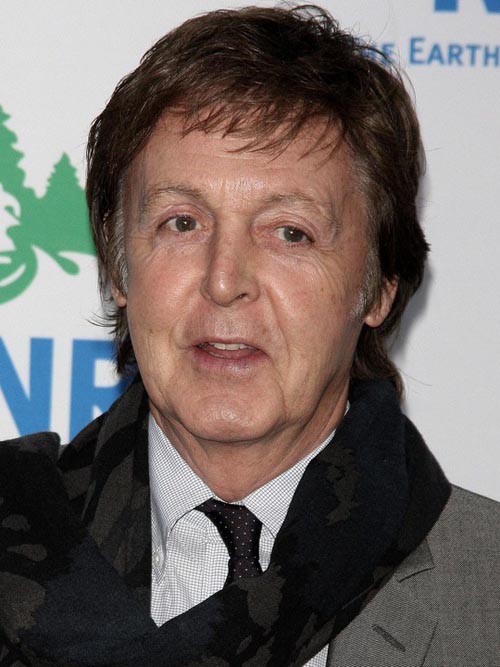 He told The Sun newspaper: "It can be quite hard to say 'I love you' to someone. I felt this with Nancy but to say it wasn't that easy."
The resulting track is included as a hidden song on Paul's latest album, 'New', and features the lines: "I'm scared to say I love you / Afraid to let you know / That the simplest of words / Won't come out of my mouth / Though I'm dying to let them go / Trying to let you know."
Ex-Beatles singer Paul, 71, eventually married US businesswoman Nancy in London in 2011 and has previously written the song 'My Valentine' about her.
Elsewhere on 'New' Paul takes on more lighthearted subject matter, with 'On My Way To Work' describing how he used to looking at nude girls in magazines while on the bus.
He explained: "It's about me going to my first job, before The Beatles took off, which was working on a lorry for a delivery company called Speedy Prompt Deliveries, SPD.
"I'd go on the bus to work at some unearthly hour of the morning. I might buy a magazine and look at the nudies. I was too young to be interested in the news."
'New' is released on October 14 in the UK.
Via- femalefirst