She's the Sydney student who muscled her way into the spotlight following a whirlwind romance with One Direction heartthrob Niall Horan,  But while the British boyband enjoy an extended hiatus the girl in question, striking brunette Melissa Whitelaw, was still enjoying her fair share of attention at the star-studded Glue Store Denim party on Tuesday evening.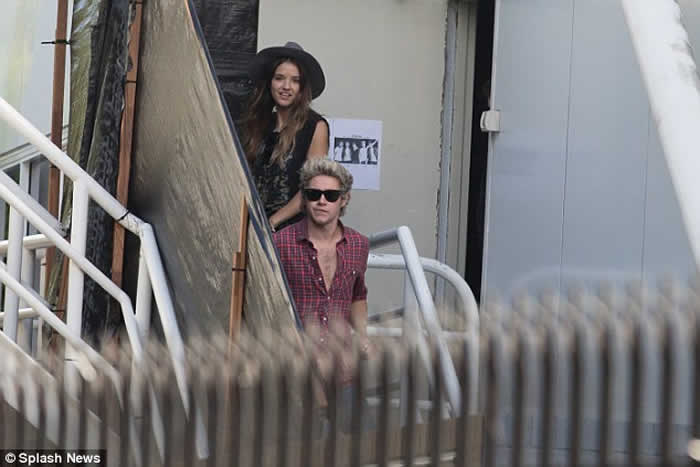 The 22-year old caught the eye in a plunging semi-sheer top that exposed plenty of cleavage as she posed for photos shortly after arriving at the Sydney event. Melissa teamed her top with a pair of high-slung boyfriend jeans decorated with stylish rips across the knees, while a pair of peep toe shoes rounded things off. British newspaper The Sun reported last year that One Direction singer Niall was single again after he realised that it was too difficult to maintain a long-distance relationship with Sydney student Melissa.
A source told the publication: 'Niall and Melissa did well to keep their romance low-profile during their time together.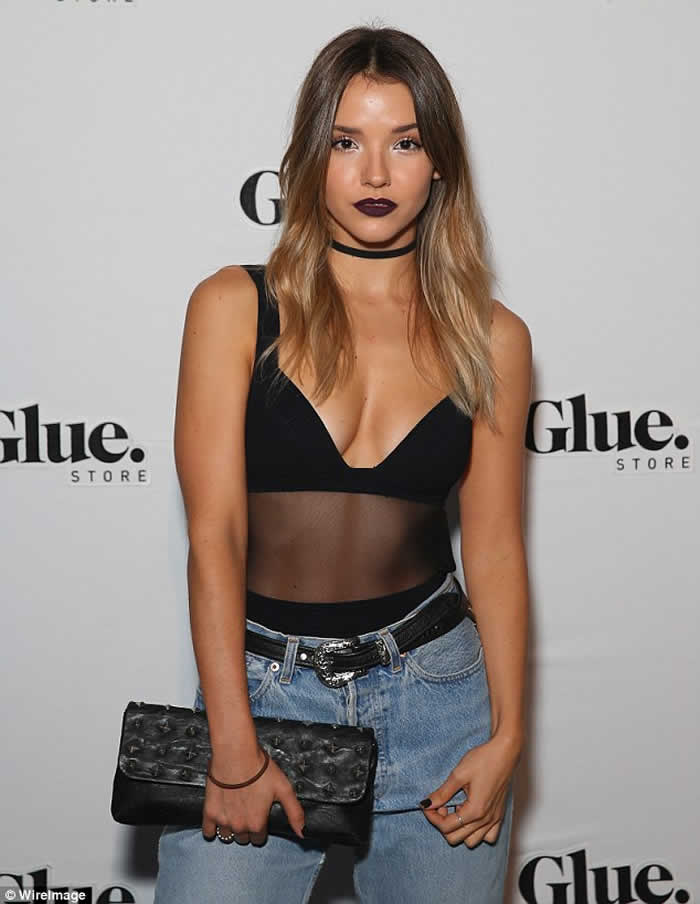 They were really close and had fun whenever they went out together. 'But realistically they always knew it was going to be tough, keeping a relationship going with such distance between them.' The pair were first linked in February when fans claimed they spotted the singer kissing the brunette beauty in Melbourne. Social media snaps of the pair interacting then surfaced after a girl looking very much like Melissa was spotted leaving a flight – right behind Niall in Sydney earlier that month. Other guests to attend the event in Sydney on Wednesday evening included Lana Jeavons Fellows, DJ Tigerlily and Big Brother's Lisa Clarke.