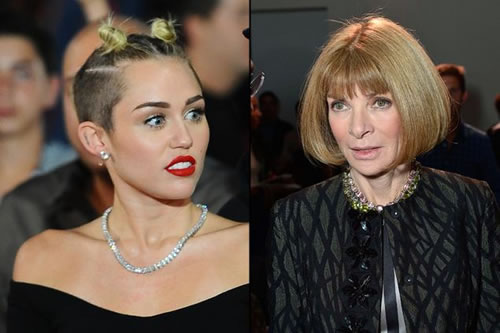 Miley Cyrus won't be twerking her way onto the cover of storied fashion bible Vogue anytime soon. At least that's the buzz circulating in the fashion world, which is currently held captive in New York taking in the spring 2014 collections.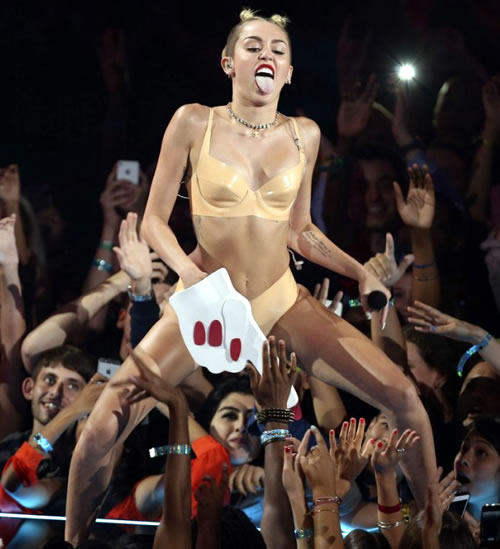 The chatter stems from a Daily Mail report that says Vogue editor in chief Anna Wintour canceled Cyrus' planned December cover after her MTV VMAs dirty-dancing fest.
A Vogue spokesperson said they don't comment on rumors about future editorial content.
Via: Usatoday