Miley may appear to be moving on after her split from Liam, but in reality, she's still so 'hung up' on her former fiance that she has been making late-night phone calls to him.
Uh oh! Miley Cyrus, 20, has been working SO hard to prove to Liam Hemsworth, 23, that she's over him and his hookup with Eiza González, but it's not so easy to restrain her pain — or her phone calls — when she gets "emotional" late at night.
Miley Cyrus Calls Liam Hemsworth Late At Night — Is She Missing His Love?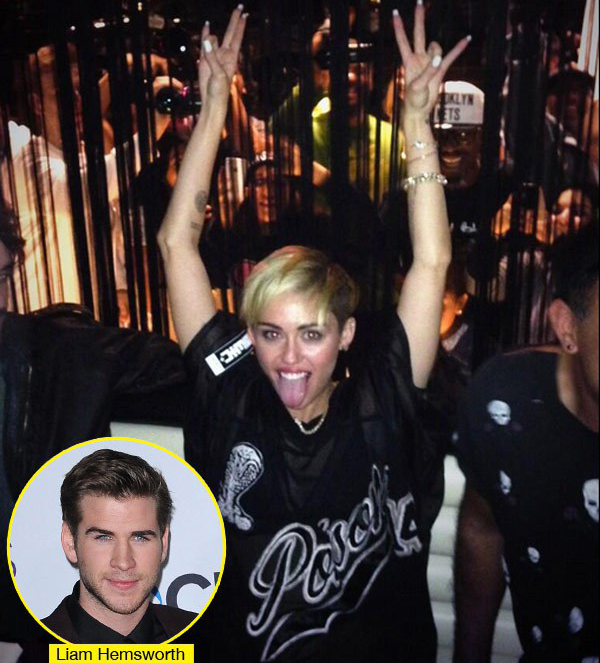 It sounds like it's time to delete that number, Miley! The dreaded late-night dial is everyone's worst nightmare and it seems even Maxim's #1 hottest female is capable of the romance faux pas!
"She's still very hung up on him but she's not writing him letters begging for him back," a source close to the Bangerz beauty reveals. "The worst she's done is call him late at night when she gets emotional. She's in a lot of pain still over this breakup so she's had a few weak moments but she always regrets it the next day."
"The random hookups happen when she's been partying," the source adds. "She's trying to get over Liam and her coping skills are not the greatest so she's partying the pain away."
Poor Miley! Luckily, she also has a much healthier way of dealing with her heartache over Liam — focusing on her career! -Hollywood life