It's a girl! Mila Kunis gives birth to her baby with fiancé Ashton Kutcher by her side. Their baby has finally arrived. TMZ has reported Mila Kunis gave birth to a baby girl at Cedars-Sinai Medical Center in Los Angeles on Tuesday. The father is her 36-year-old fiancé Ashton Kutcher.
[contentblock id=1 img=adsense.png]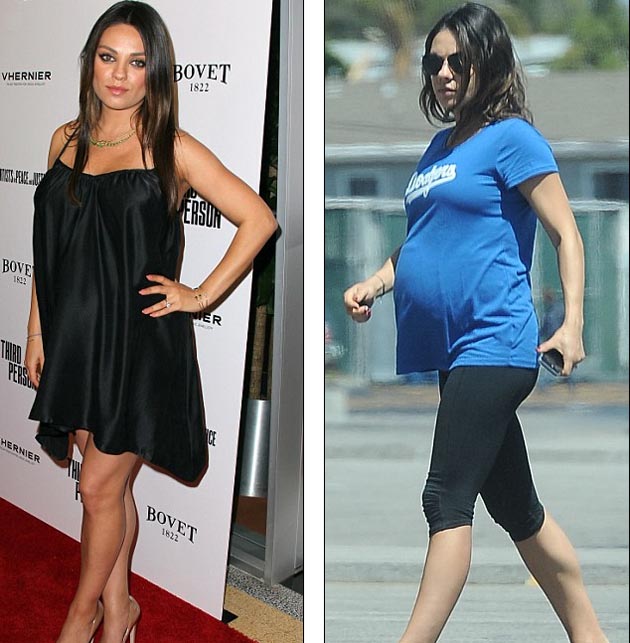 The site added that the couple arrived at the hospital together on Tuesday around 6 am and were taken immediately to the delivery room. Reps for Mila and Ashton did not return calls to MailOnline. The two – who became engaged in February – came to the hospital by themselves as no family members or bodyguards were seen with them.
[contentblock id=2 img=adsense.png]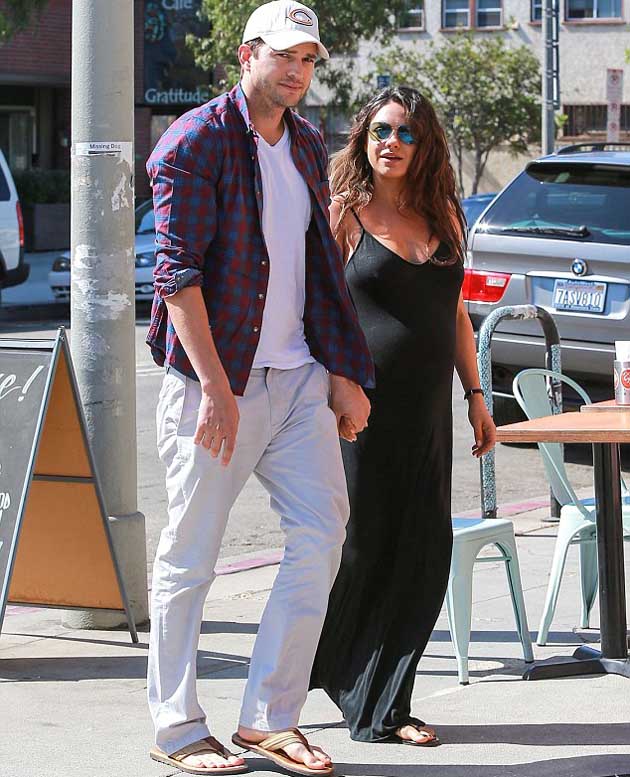 Sources added that the 31-year-old Ted star delivered 'on schedule.' This is a first child for both actors who met on the set of That 70s Show in the late nineties.  They were last seen together on Saturday taking their two dogs to a park in Hollywood. Mila wore a casual green sweatshirt to conceal her bump and tight, ripped jeans. The former friends went public with their romance in the spring of 2011. In March they confirmed they were expecting their first child together. Kunis talked about her pregnancy while on The Ellen DeGeneres Show in May.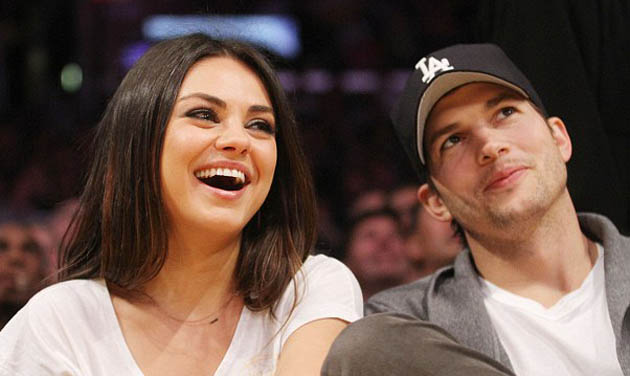 '[Ashton] assumed that I was gonna have goofy cravings, so he stocked our secondary fridge with weird food, just, like, pickles and sauerkraut, or, like anchovies and ice creams, just in case at one point during this pregnancy I'd be like, "I really want something,"' she said. The Ukranian native has said her cravings have included pickles and sauerkraut.
[contentblock id=3 img=gcb.png]
Kutcher's twin brother Michael told UsWeekly in June the actors were 'meant to be.' 'It'd be like Ross and Rachel getting married [from Friends],' he said. 'They make such a great couple – Ashton is in a really great place right now.' Now that their baby is born they can get on with the wedding planning. 'I never wanted to get married…then things changed — I found the love of my life,' Kunis told W magazine in August. 'We all get movie star crushes. I'm marrying mine.' Kutcher was married to Demi Moore, 51, for six years. They finalized their divorce in November.