Her next role is in the blue-collar American HBO series, Eastbound & Down.And Lindsay Lohan channeled her inner-motorcycle mama while shopping in New York's SoHo neighbourhood Wednesday.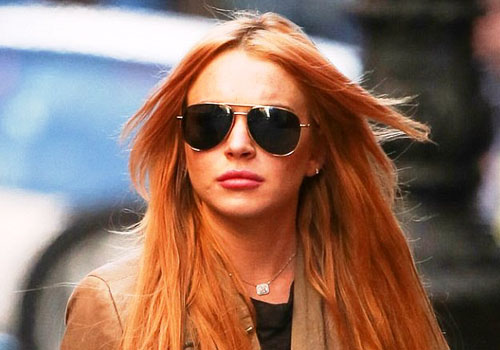 The 27-year-old actress matched her Harley Davidson T-shirt with a bizarre pair of thigh-high leather jeans and matching bootie wedges.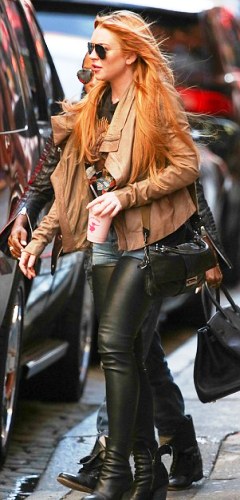 Wednesday Lindsay sparked relationship rumours after reconnecting with her friend of seven years Matt Nordgren at a Mercedes-Benz Fashion Week party.'We've hung out. But I have been a friend trying to support her for many years now,' the former Philadelphia Eagles player told the New York Post.'She's completely sober now. She's in a great place and working hard and meeting with all the right people.'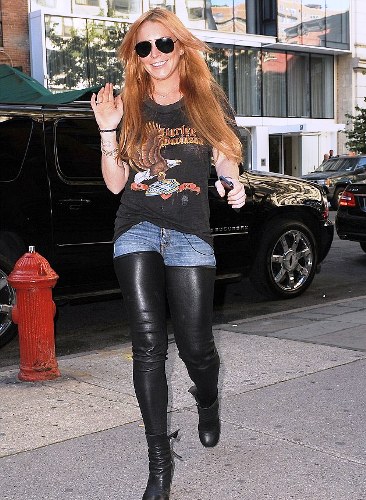 Matt appeared on Bravo's Most Eligible Dallas in 2011 and previously romanced The Hills' Audrina Patridge and The Bachelorette's Vienna Giardi.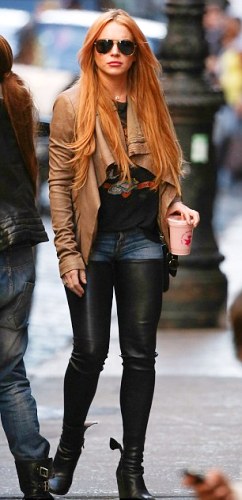 'Is he her boyfriend? No. He lives in Dallas. But they see each other when he's in NY or LA,' a source told E! News.Lohan just finished her court-mandated 90-day treatment at Cliffside Malibu Rehab Center on July 30. Last month, the Liz & Dick actress was in North Carolina shooting a wedding scene for Eastbound & Down.According to E! News, Lindsay's bride is the daughter of one of the show's main characters and the scene was set far in the future.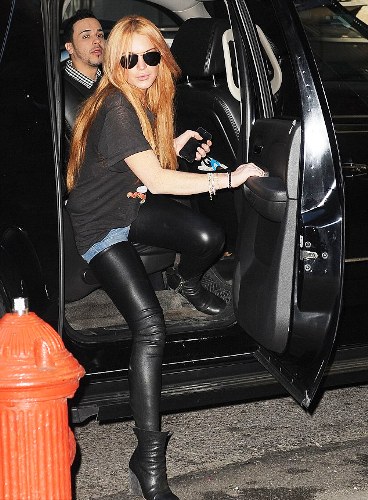 Here comes the bride: The fourth and final season of the HBO series premieres September 29And talk show mogul Oprah Winfrey ordered a 2014 reality docu-series on the troubled starlet for her OWN cable network.
    Via – Daily Mail