She unveiled her newly coloured locks earlier in the day. But on Wednesday evening Lily Allen's hair wasn't the centre of attention as she attended The Other Ball at One Mayfair. Instead it was the 29-year-old's black dress which turned heads due to its interesting keyhole chest detail that was tied around the neck.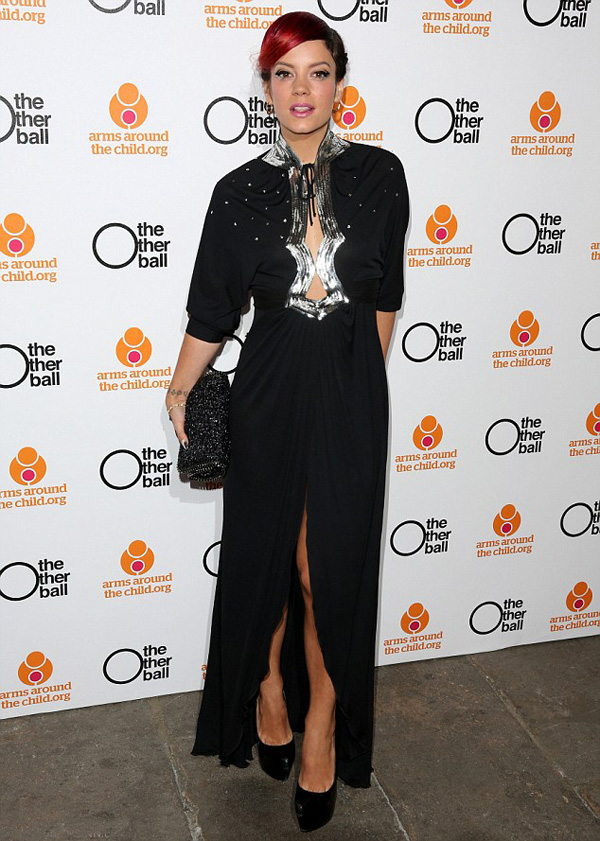 While the black dress would have been relatively simple, it featured silver sequined trimming as well as a dramatic centre split. As she posed for pictures Lily Allen who arrived alongside husband Sam Cooper, revealed more than a glimpse of her slim and tanned legs. Her hair, which is currently a deep pink hue, was swept off her face her face in stylish plaited chignon, while she wore glamorous heavy eye make-up and a pink tinted lipstick. At the event Lily, who performed three songs at the event, auctioned off two tickets for Glastonbury which went for an impressive £3000.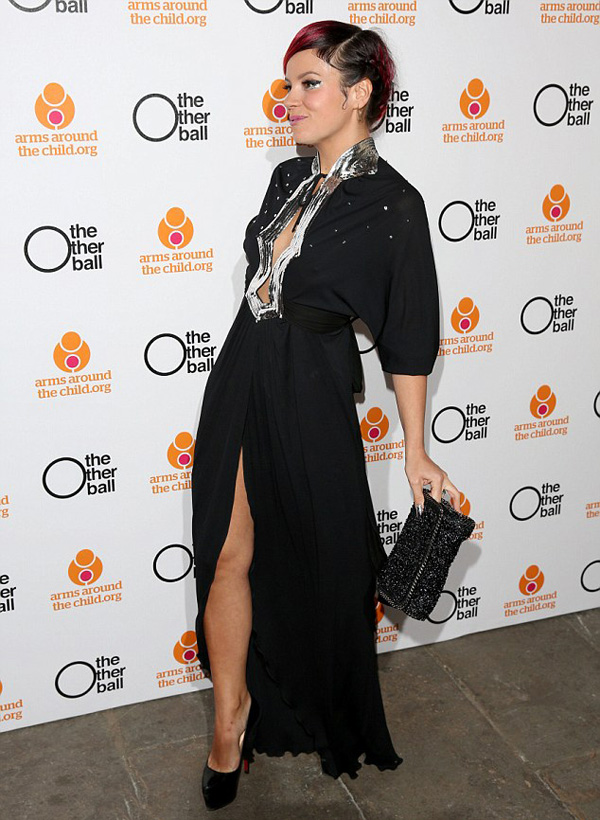 As she left the stage the star could be seen grabbing a cigarette and a drink before disappearing off into the night. Her appearance comes just a day after she unveiled her unofficial World Cup song for England. The Hard Out Here hit maker debuted the new track on her Sound Cloud page, and although it doesn't refer to soccer or the upcoming FIFA World Cup in Brazil, she has dubbed it her 'unofficial' ode to the tournament on her Twitter account. Alongside a link to the song, she tweeted: 'My unofficial world cup song BASS LIKE HOME (sic).'
Bass Like Home' which is not featured on her latest album 'Sheezus', may not mention the competition, but it does refer to a number of English exports, including legendary England soccer player Paul Gascoigne. The  pop star sings : 'Who gave you [William] Shakespeare? Who gave you melons? We gave you Gazza [Paul Gascoigne], twisted your melons. 'God Save The Queen with a pint of lager. I've been around, there's no where I'd rather be.Rule Britannia, Britannia rules the waves.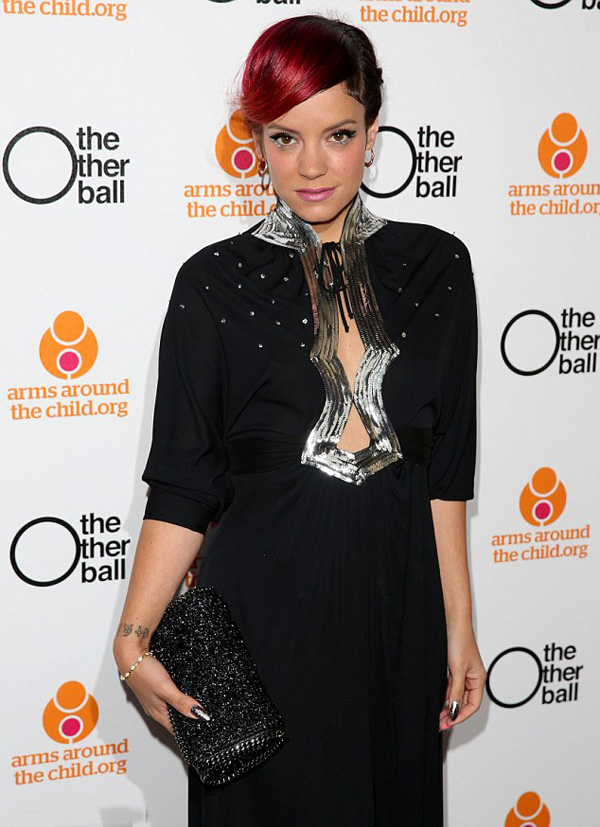 We've been doing this since way back in the day. (sic)' Meanwhile the mother-of-two was joined at the event by Florence Welch from Florence And The Machine, who also performed as did Rudimental. As per usual she wore a quirky outfit – this time a print salmon pink suit that looked stunning against her red hair. The Other Ball is hosted by Arms Around the Child global ambassador Mark Ronson. Arms Around the Child aims to raise funds to protect children at risk from adversity and exploitation in the developing world.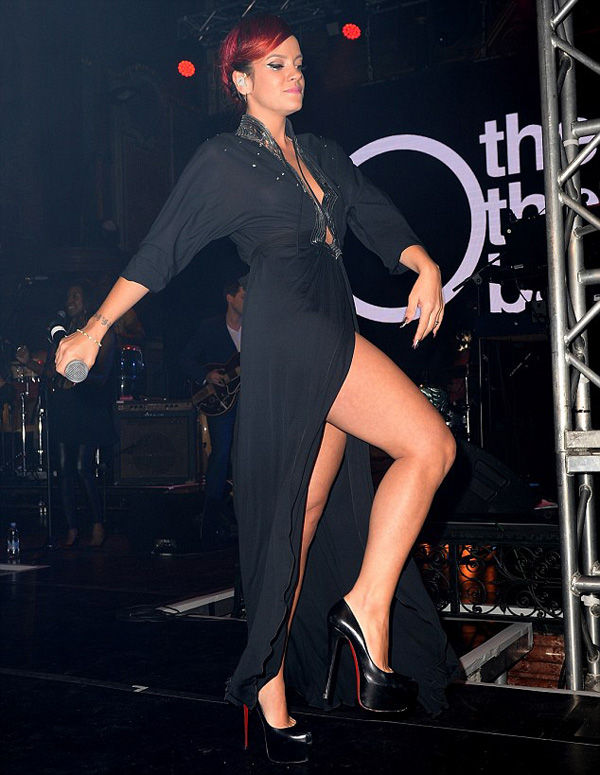 -dailymail