Reality star gets annoyed during acceptance speech as she takes home Woman of the Year at the GQ Awards in revealing latex bodysuit and gunmetal skirt… and Kanye can't keep his hands off! Kim Kardashian sent jaws dropping when she stepped out for the GQ Men Of The Year Awards in London on Tuesday night in a daring custom-designed haute couture gunmetal skirt by Ralph & Russo, with an Atsuko Kudo latex bodysuit with Tom Ford heels.
[contentblock id=1 img=adsense.png]
Accompanied by her husband Kanye West, who couldn't keep his hands off her, the Keeping Up With The Kardashians was presented with the Woman of the Year award by GQ's editor Dylan Jones.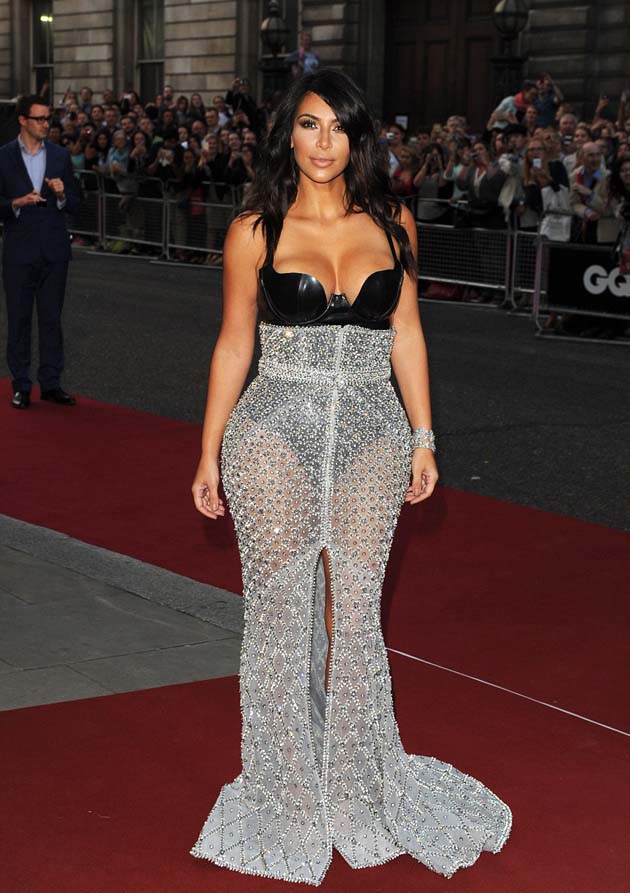 Sadly for Dylan, he didn't announce her full name with 'West' on the end, and Kimmy made sure everyone knew about it. Speaking to the guests gathered at the Royal Opera House, Kim said:'It's Kim Kardashian West.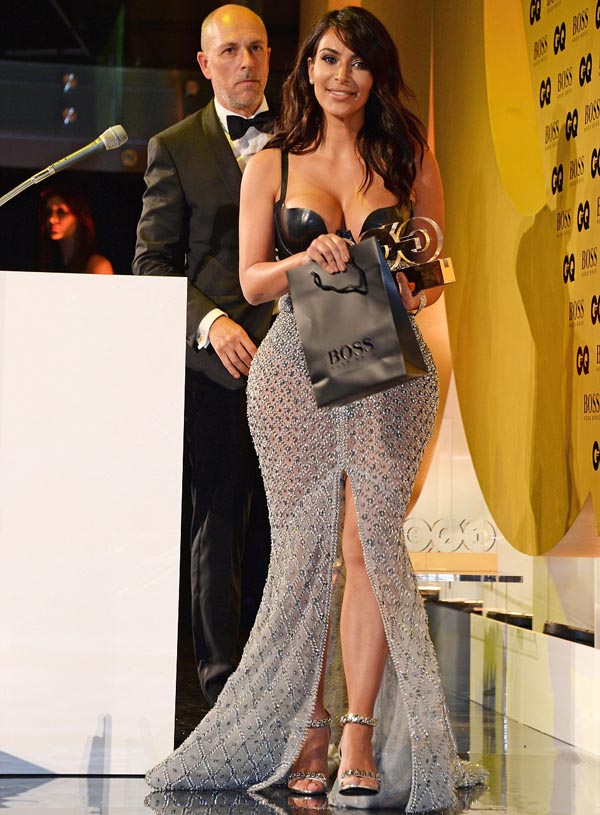 I want to thank GQ for making me Woman of the Year, and my husband for making me feel like woman of the year every day.'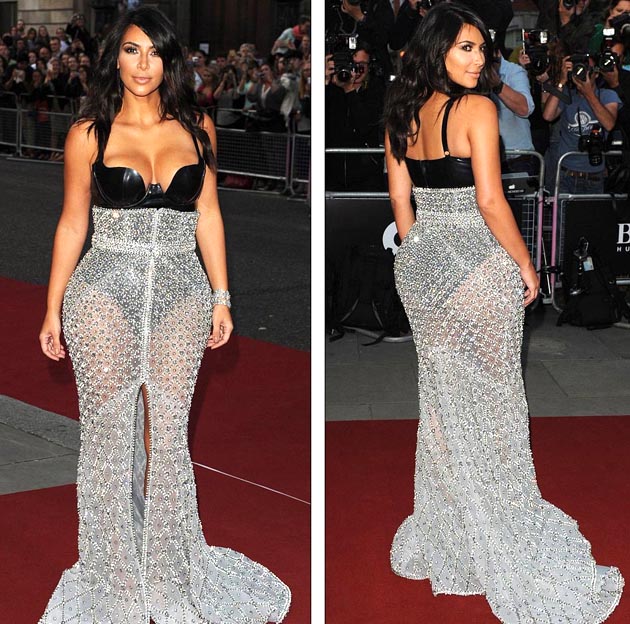 Dylan Jones had introduced the reality star with the following words: 'She is simply one of the most famous women in the world. The queen of social media and the queen of TV. And since marrying Kanye West in May she has become part of the world's most famous couple. She's Cocoa Cola famous.. it's Kim Kardashian.'
[contentblock id=2 img=adsense.png]
Kim and Kanye proved to be the best company for each other, as they couldn't stop smiling and the rapper kept on nuzzling into his pretty wife's neck and keeping his arms around her. He also gave her a big kiss as she walked up to the stage to receive the gong.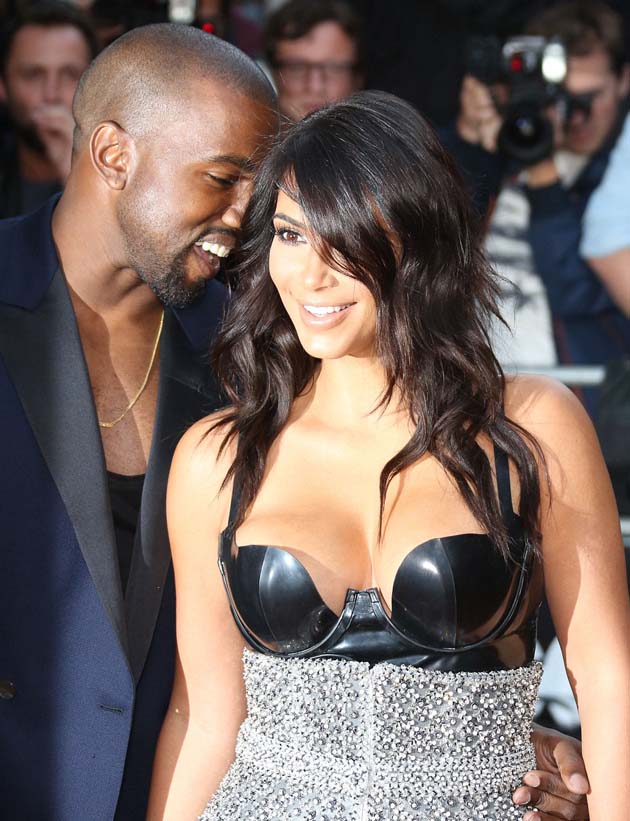 The Black Skinhead star had gone for a more reserved look in a navy blue jacket with black trousers, a low-cut T-shirt and what looked to be velvet shoes. Kim's shorter new hair, which she debuted via Instagram earlier in the week, was worn out in sexy tousles and a sleek side parting.
[contentblock id=3 img=gcb.png]
The reality star's skin was a golden bronzed colour and her make-up was sexy and dramatic; using contouring  with lashings of mascara and a shiny nude lip.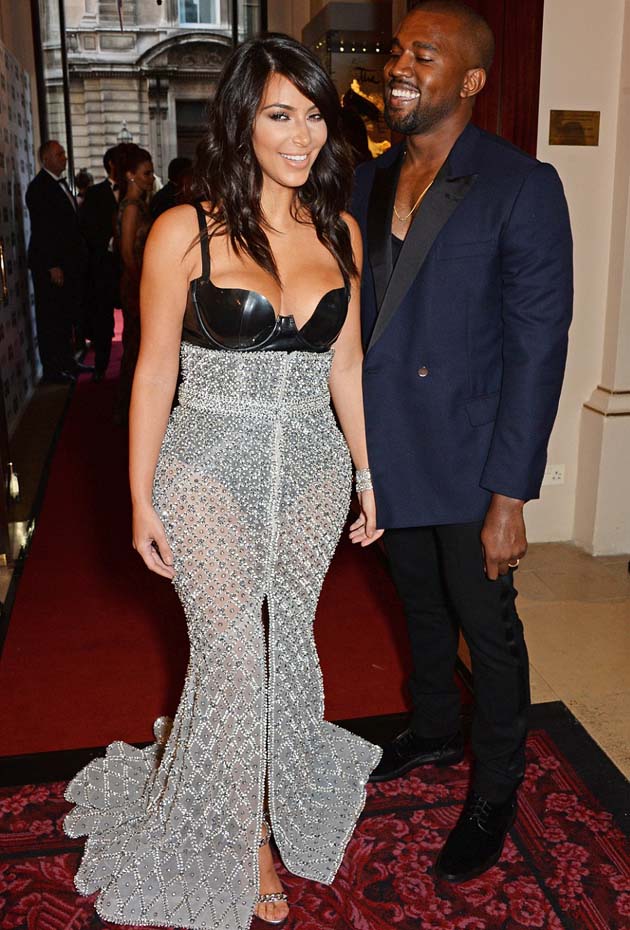 The newlyweds looked more in love than ever as they posed for photos on the red carpet, at one point Kanye lent into Kim and whispered something in her ear that made her giggle, and inside he got a lot friskier.