She had a busy day on Thursday out and about with baby Nori and boyfriend Kanye West.But Kim Kardashian decided to take a break from mom duties later that evening.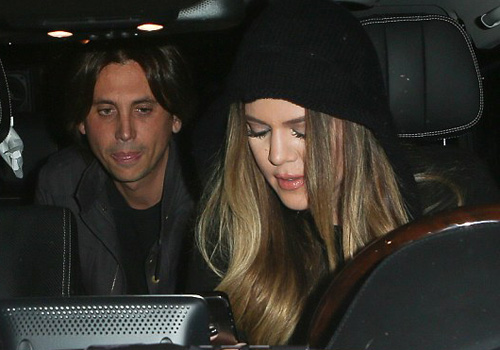 The 32-year-old wore the same outfit from earlier as she enjoyed dinner at Ruth's Chris Steakhouse in Los Angeles with sister Khloe and best friend Jonathan Cheban.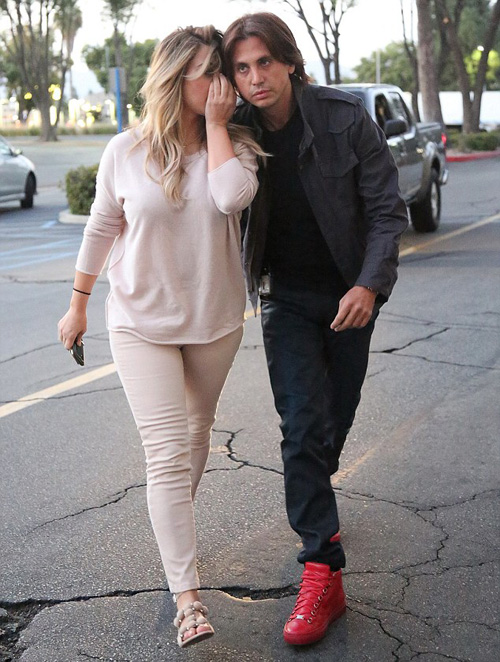 The reality star was sporting a soft knit jumper and a pair of jeans that were the exact same dusty shade.The trousers clung to Kim's famous figure and allowed her to show off her incredible post baby-body.
Kim accessorised with taupe bobbled sandals, wisely opting to wear comfortable flat shoes to rush around with her daughter.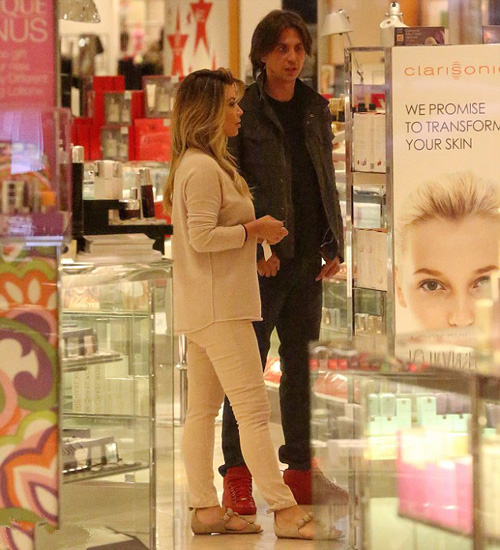 There was no sign of Kanye or Nori – the rapper was perhaps playing babysitter for the night to give his girlfriend a break. Khloe, meanwhile, vamped it up with black leather trousers, a black hoodie and high tops.


The 29-year-old wore her highlighted hair in glamorous curls over her shoulders and added a slick of pink lipgloss. The sisters were joined by pal Jonathan, who added a style statement with bright red trainers.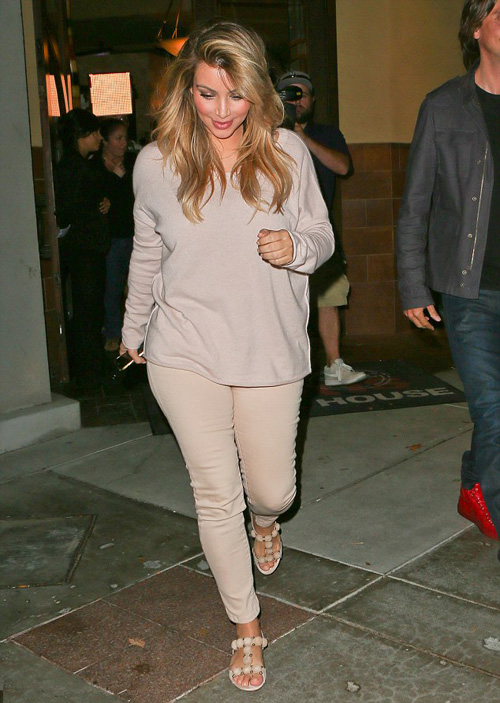 Kim certainly had a busy day – before dinner, she hit the shops with Jonathan for a bout of retail therapy. The pair looked very close, with Kim whispering in Jonathan's ear as they made their way into Macy's.
They were seen standing among the makeup counters at the department, with Kim appearing to deliberate over what to buy.
Via – Daily Mail