Jill Duggar welcomes baby boy in hospital two weeks late after natural home birth does not go to plan. He took his time getting here, but the newest member of reality TV's biggest family has arrived.
[contentblock id=1 img=adsense.png]
Jill Duggar, 23, and Derick Dillard, 25, announced that their first child was born late Monday night – two weeks past his due date and not as they had planned, but in a hospital.  While affectionately known as Baby Dilly during the pregnancy, the 19 Kids And Counting stars revealed to People that their little bundle of joy is actually called Israel David.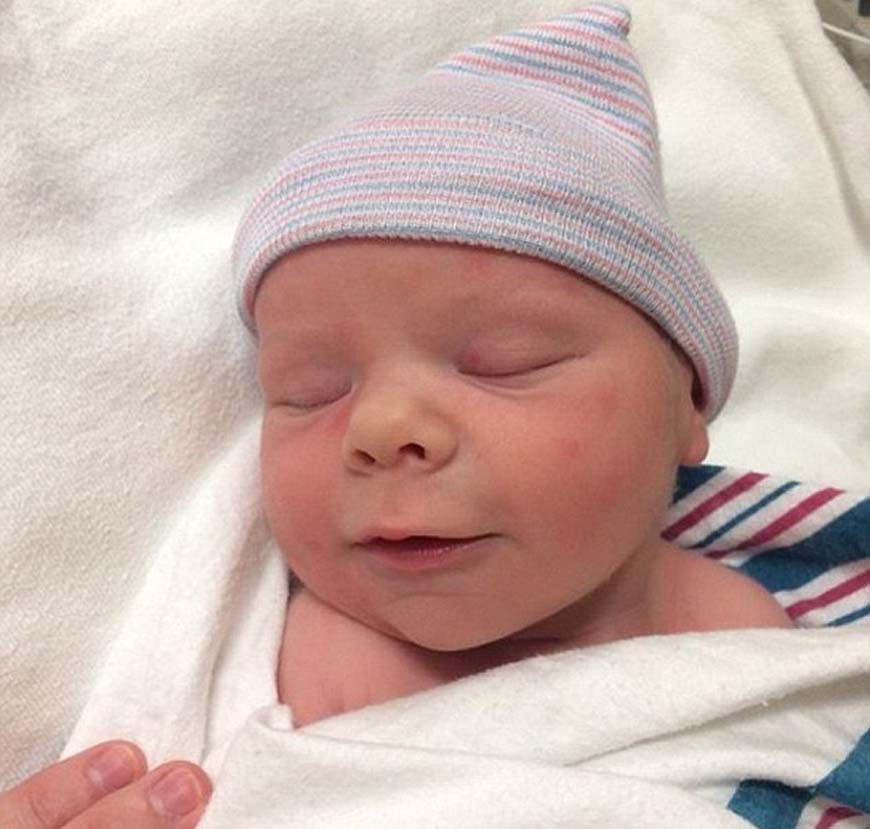 The honeymoon baby had been expected on March 24, but the boy weighing in at 9 lbs., 10 oz., finally made his entrance into the world late Monday night.
[contentblock id=2 img=adsense.png]
The proud couple later shared several pictures of the newborn on social media. The Dillards told the magazine both mother and bub are doing well.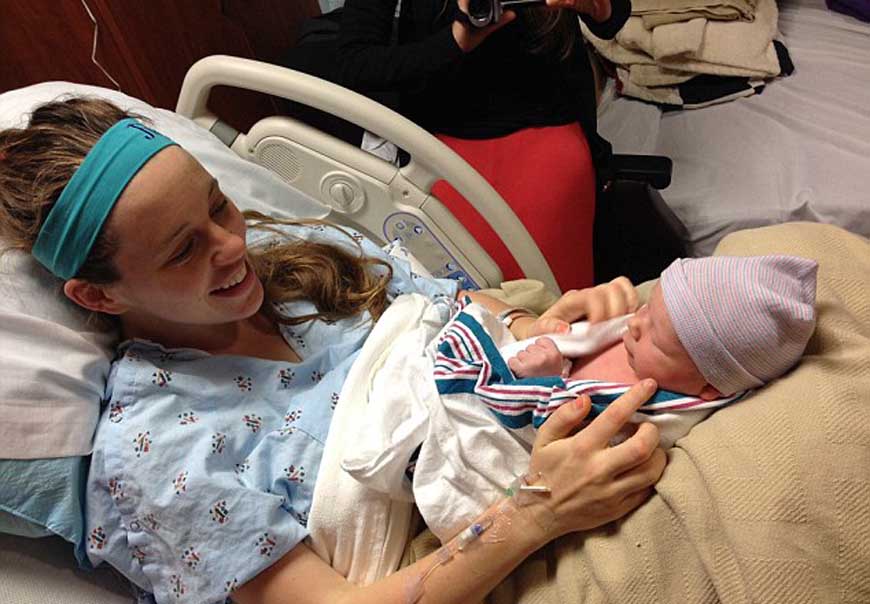 However, this is not how the pair wanted to bring their little boy into the world, Jill – a midwife – had wanted a natural home birth. However, it is understood with Israel being so late to the party medical intervention was required and the reality star – who has been married less than a year – had her child in the hospital where she could be monitored.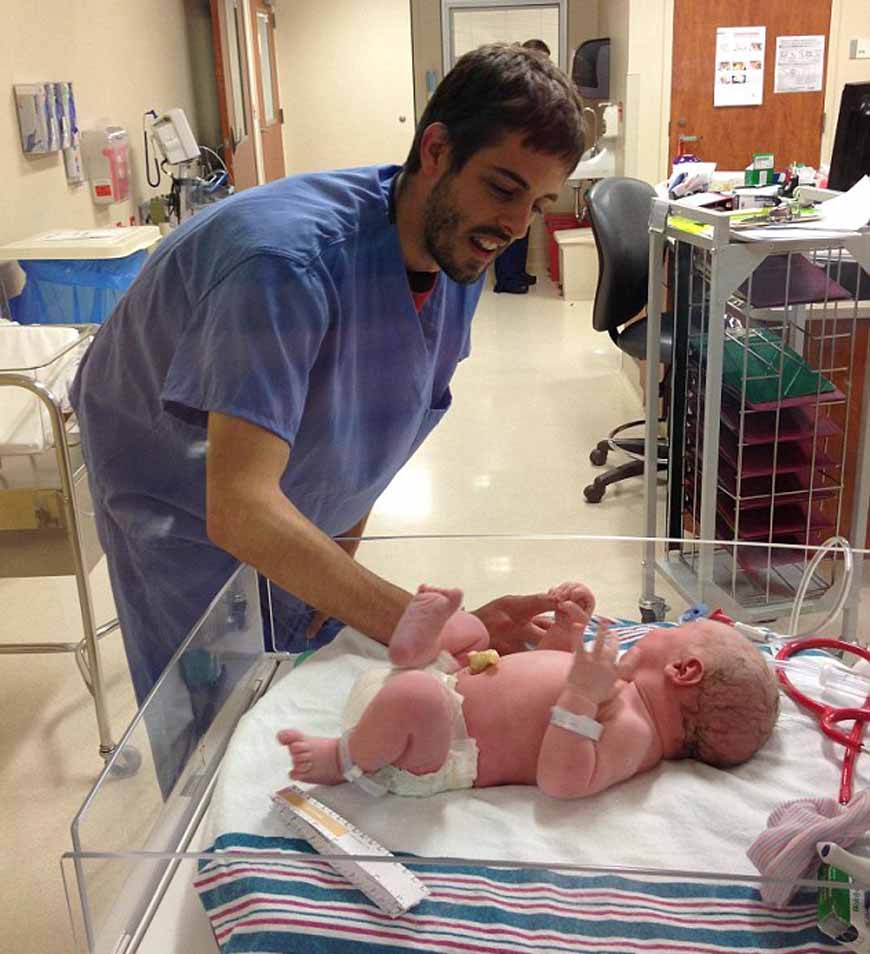 Derick was meant to help his wife have a husband-coached birth using the Bradley Method – which using breathing techniques to avoid using drugs during the birth – and her mother and female relatives also meant to be present.
[contentblock id=3 img=gcb.png]
The midwife who has helped many women give birth in non-hospital settings, was planning on using a birthing pool. She told People she wanted to be surrounded by love and serenity – and her was the place that offered that.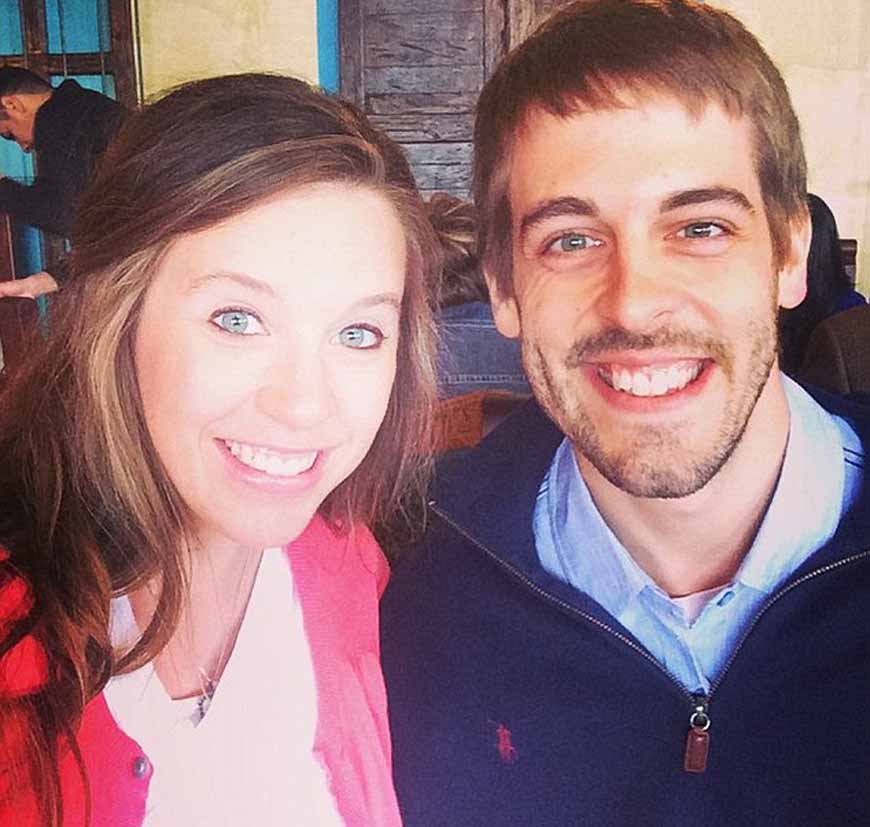 'I think home birth is really special because you are in your own environment. You don't have to pick up, move and have that stall labor. I am looking forward to having the calm, intimate setting of being home.'