According to Woman's Day, Jennifer Lopez not wearing her engagement ring is no coincidence.
Jennifer Lopez, Alex Rodriguez wedding not pushing through, After all, this is, allegedly, the singer's way of indirectly telling her fans that her engagement to Rodriguez will no longer push through.
"This is all part of negotiating. The wedding's been on and off more times than a tap and it's all part of her plan to lock him down. Jen has been married three times, so she's learned a thing or two and she's not budging an inch. She'll walk away if she has to," the source said.
Alex Rodriguez desperate to tie the knot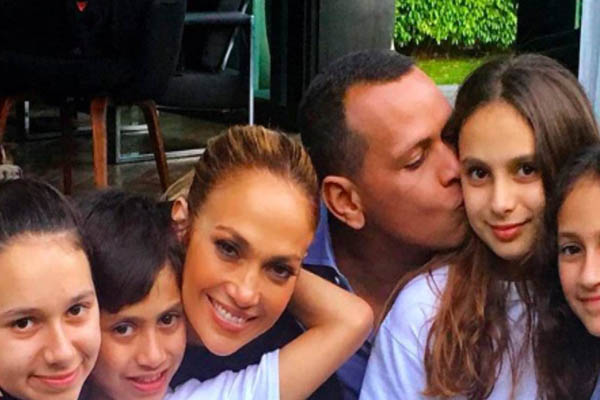 The insider also claimed that Rodriguez is the one that wants to wed Lopez badly and not the other way around.
But after learning that the World of Dance judge is no longer interested, he will soon, allegedly, bow out as well.
"Jen really loves Alex and thinks they could have a good marriage, but she's not going to lose her hard-earned cash for anyone. He's the one who wanted to get married. She had no plans to tie the knot again after Marc, so it took some convincing to get her to say yes. He's going to have to bow down to her demands and risk being penniless if cheating rumors surface again," the source concluded.
Rumors debunked
But the conflicting claims made by the tabloid about Jennifer Lopez and Rodriguez only prove that they're just making things up.
The tabloid's headline states that Lopez took off her engagement ring to signify that their wedding will no longer push through.
But the article mentioned that the couple's wedding is still pretty much up in the air. However, there's still a possibility that it will push through if Rodriguez would agree to do what his fiancée says.
Rumors about Lopez and Rodriguez's engagement and wedding have been rife for months. After all, it hasn't pushed through even though the couple has been engaged for over a year.
But Jennifer Lopez previously said that she and her fiancé were supposed to tie the knot this year. However, they had to postpone their plans due to the deadly coronavirus pandemic.