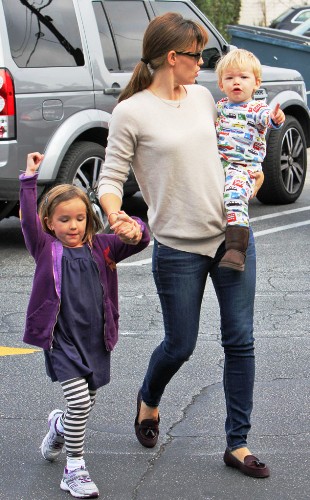 Samuel Affleck is his name and pj's are his game.
Jennifer Garner and her kids, Seraphina and Samuel, went out for a cute little breakfast outing this morning at the Brentwood Country Mart in Los Angeles, and while the trio were all dressed comfortably—the actress wore a pair of jeans with an ivory sweater while her daughter opted for a dress and leggings—it seemed like her little boy was the most laidback of 'em all, rockin' his pajamas (and looking absolutely adorable while doing it).
Ah, the things you can get away with as a toddler.
Samuel's pajamas were full of different cars, trucks and planes, which is great (obvs), but we're just waiting to see him strut some Batman pj's to support his daddy Ben Affleck's latest role. How cute would that be?!
Meanwhile, when she's not hanging out with her biological kids, Garner is spending time with her onscreen family.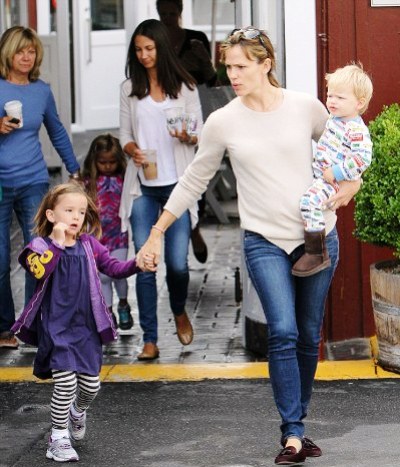 The celeb was recently spotted shooting scenes for her upcoming film Alexander and the Terrible, Horrible, No Good, Very Bad Day in Pasadena, Calif., where she plays the mother of Alexander (Kerris Torsey), a young boy who has the worst day ever when everything goes wrong.But you may have already gotten that from the title.
source:eonline