Who: Emmy, Golden Globe, and SAG Award-winning actress and producer Jennifer Aniston, 51, and People's Choice Award-winning actor and producer Vince Vaughn, 50.
How They Met: Though it's entirely possible that the actors met earlier, it wasn't until they filmed rom-com The Break-Up over the summer of 2005 that sparks (and rumors, lots of 'em) began to fly. Of course, the media was already on high alert given that Aniston's tabloid-frenzy of a divorce from Brad Pitt had been announced earlier that same year.
In July, Rolling Stone noted an awkward moment during their interview with Vaughn in which the actor was asked whether there was truth to a rumor that Aniston had a crush on him. "Vaughn gurgles — 'Yeoun-yuhn' is what it sounds like — and then buttons his lip and stares straight ahead, blinking," they wrote.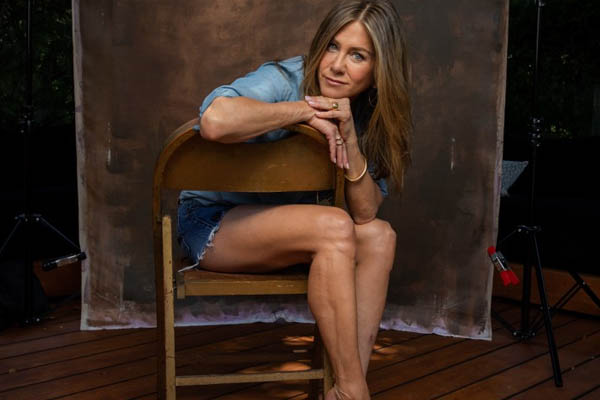 Things really amped up in the media in September when People reported that the co-stars had been "very cozy with each other" during the film's wrap party. Aniston's rep warned the outlet to "not read into this," but that advice was categorically ignored (and with good reason).
The following month, People reported that the actors had been spotted in Chicago, "dancing, eyes locked, before kissing and making out," and yet the denials kept coming!
"Vince is my friend," Aniston told Elle in an interview published that same month. "I adore him. He's delicious and funny. He's got all the colors of the rainbow. But I don't want to be a rebound girl. I feel like it will happen when it happens."
"I barely know the guy," she assured Vanity Fair in an interview published around the same time. "We've exchanged a wine-and-cheese basket for the start of the movie, and we've gone out to dinner with the director and other people. We've got to get to know each other."
It's safe to say they did in fact get to know each other …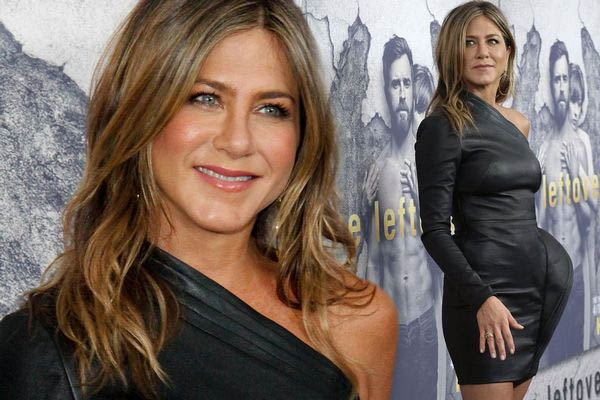 Why We Loved Them: Despite their shared commitment to playing coy, by 2006 there was no denying the obvious: they were a visibly-bored-in-public, French-Open-watching, gold-rimmed-sunglasses-wearing couple.
heir stronghold on the rumor mill loosened visibly around the time that The Break-Up was finally released in May 2006.
Vaughn told David Letterman that he chose "not to talk about my private life that much publicly" when asked about his relationship with Aniston, but the days of flat-out denial were over. "I'm not saying we are or aren't a couple," he continued. "I think she's great, but I just don't discuss whether we are."
Around that same time, Aniston shot down rumors that Oprah was planning an $8 million wedding for her and Vaughn. "No wedding, no moves, no, no," she clarified to Winfrey herself.
Vaughn also spoke with Winfrey in conjunction with The Break-Up's release, joking that he was "expecting a pretty good band for $8 million!" On a more serious note, he told the talk show host that Aniston was "one of my favorite people," adding, "She's just really smart and funny and easy to be with — very considerate."
When They Peaked: I apologize for bringing this up again, but these French Open photos are truly a mood. The hats. The fan. The communal and utter desolation on the faces of two famously hot and wealthy people. If 2020 had a celebrity ambassador, it would be despondent Jen and Vince watching tennis in France.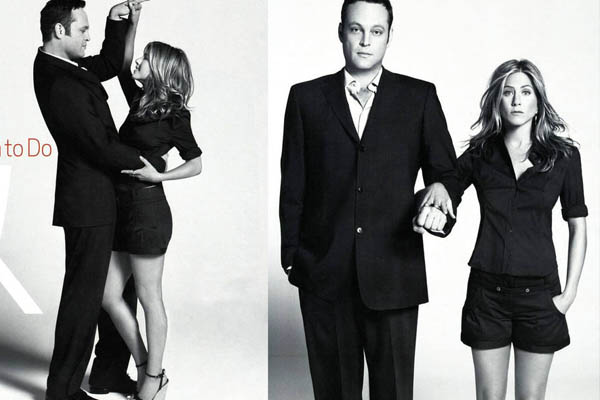 The Breakup: Ah, the ever-meta breakup. By Oct. 2006, rumors of a real-life split began to circulate, as Vaughn was shooting in London and it appeared Aniston had yet to visit. The couple who once denied any involvement were now assuring the masses they were still together.
Vaughn threatened to take several tabloids to court after they published "allegations that he was caught kissing a mystery blonde whilst attending a charity event" in early October.
A statement from the actor's lawyer both disputed the newspapers' claim and reiterated that Vaughniston (sorry) was very much alive and well. "Ms. Aniston and Mr. Vaughn had not ended their relationship either at the material time or since," it read. "The suggestion that he was having a passionate embrace and kiss, or has ever been unfaithful to Ms. Aniston, are false."
At the end of the month, Aniston finally visited Vaughn abroad, putting breakup rumors to rest (briefly).
About a month later, People reported Vaughn and Aniston's split, which was apparently made official after the latter visited London.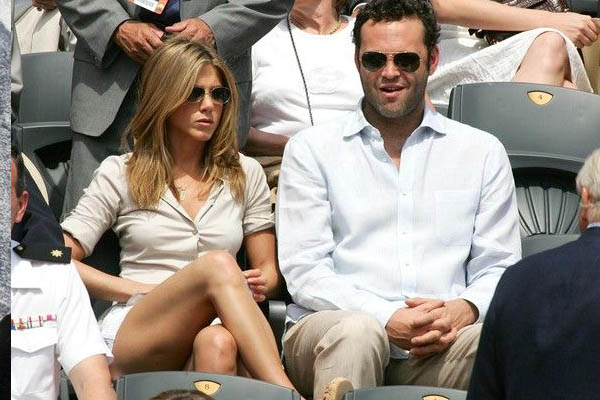 "After Jennifer's trip to London several weeks ago, Jennifer and Vince mutually agreed to end their relationship but continue to be good friends today," Aniston's reps confirmed.
And though the "friendship" line is certainly a PR-favorite, this time it really seemed to be true. Vaughn was spotted at Aniston's 38th birthday party the following February.
The following year, Vaughn boasted of his and Aniston's "great friendship," telling Parade, "I still talk to her constantly. I have a real, genuine connection with Jen. And I have a real appreciation of her. That continues to this day."
In late 2008, Aniston gushed to Vogue about dating Vaughn after her and Pitt's (very public) split.
"I call Vince my defibrillator," she told the magazine. "He literally brought me back to life. My first gasp of air was a big laugh! It was great. I love him. He's a bull in a china shop. He was lovely and fun and perfect for the time we had together. And I needed that. And it sort of ran its course."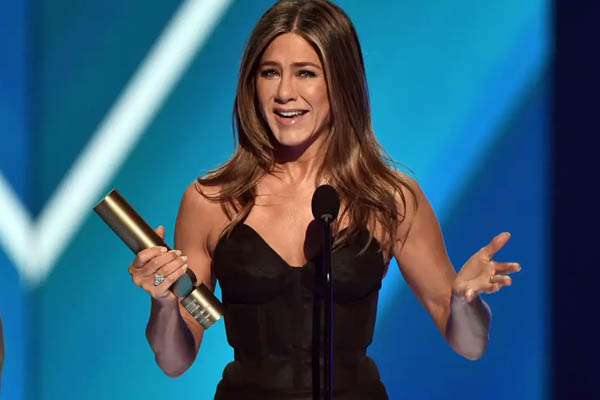 In 2015, Vaughn told Playboy he "never enjoyed the paparazzi side" of his relationship with Aniston.
You like someone and you're spending time with them; that's separate and that was all fine. But I really spent most of that time finding ways not to be drawn into the attention. I think laying low and not talking about it put me in a good position later, because I just wasn't part of anything."
Where They Are Now: After several years together, Aniston married fellow actor Justin Theroux. They shocked America in early 2018 when they announced their separation.
The Morning Show star has several new projects on the horizon, including a hotly-anticipated second season of her and Reese Witherspoon's AppleTV+ series.
Vaughn wed Canadian real estate agent Kyla Weber in 2010. The couple shares two children together: Lochlyn, 9, and Vernon, 7.
The actor's latest project, body-swap horror film Freaky, opens in theaters this Friday.