He is the most wanted boyband bachelor in the world; she is the crown princess of reality TV, so Kendall Jenner and Harry Styles is nothing less than a match made in celebrity heaven. The pair were spotted enjoying a low-key dinner date at restaurant Craig's in West Hollywood on Wednesday night before driving off together.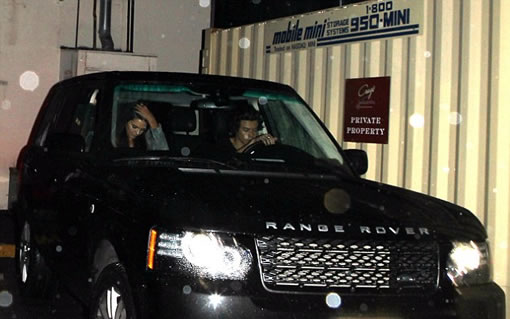 Harry, 19, who is in the US promoting One Direction's new album, managed to find time in his busy schedule to take 18-year-old Kendall on a night out after the pair met at a recording of the US X Factor. And following in the footsteps of her famous sister Kim and boyfriend Kanye – who have been dubbed 'Kimye', MailOnline have christened the twosome 'Kenry', in the hope that this friendship will also blossom romantically.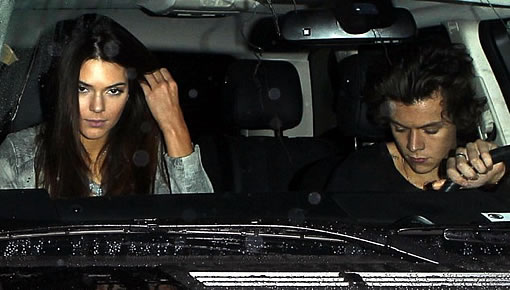 Harry and Kim Kardashian's little sister are said to have met at the X Factor USA studio as One Direction were recording their performance for tonight's show, Unreality TV reports. The One Direction lothario and the reality star and budding model opted for the private backdoor exit as they left Craig's Restaurant on a rare rainy night in Hollywood.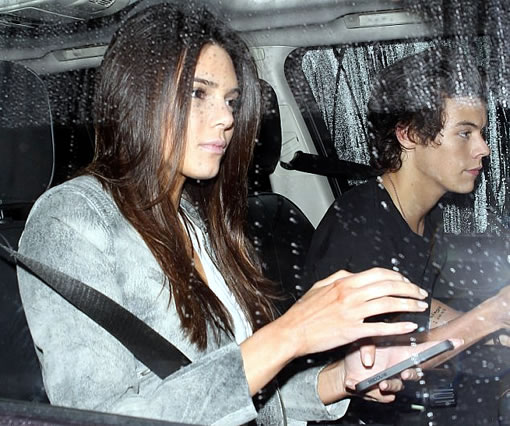 'Kenry' drove off into the night with Harry at the wheel and Kendall glued to her phone. Despite having just enjoyed a date with one of the teen-world's most desirable bachelors, Kendall kept the news of her potential new beau from her 7.5million Instagram followers.
However, Ms Jenner later made the date 'official' by following Harry on the social network. High-profile restaurant Craig's is a favourite with the LA glam, including Kendall's mother Kris, and Kendall and Harry dined alongside Hollywood legend Michael Caine, who also visited the restaurant on Wednesday.
Although Harry is known as the One Direction ladies' man, having dated the likes of Taylor Swift and Cara Delevingne, he hinted that he may be on the lookout for someone special in an interview last week. Appearing with One Direction on the Jonathan Ross Show, the host quizzed Harry on what he was looking for in a girlfriend.
'I think you know when you find someone, I guess. I think, just someone who's nice,' he replied. Kendall, who is forging a modelling career alongside her stardom on Keeping Up With The Kardashians, split from high-school boyfriend Julian Brooks earlier this year.
It was reported last month that she had found love again with 21-year-old rapper Young Jinsu, but she shortly took to Twitter to shoot down the reports, writing, 'Enough with the rumors, I'm single people.'
Via: Dailymail