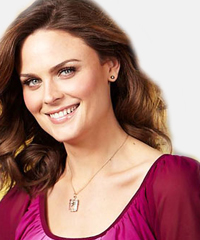 'The Perfect Family' star Emily Deschanel is celebrating her 35th birthday today. She was born on October 11, 1976 in Los Angeles, California, U.S.
Emily Deschanel is an American actress, television and movie producer. She made her film debut with It Could Happen to You in 1994 and became famous for playing Dr. Temperance "Bones" Brennan in the comedy-crime drama, Bones.
Some of films in which Emily Deschanel has appeared include Rose Red, Providence, Crossing Jordan, That Night, My Sister's Keeper, Glory Road and others.