Nowadays, a huge number of people are struggling with mental health issues, but to date, this subject is taboo. Psychological disorders have been affecting people for so long.
Goldie Hawn spoke about her experience with depression while claiming that this medical issue has affected her from a young age.
In a new episode of Good Morning Britain, Hawn revealed that when she was just 21 started her career, she felt depressed said She Finds.
"When I was young, I became depressed. I was 21 and I [was] rising to success," the 75-year-old actress said. "I know it sounds terrible, but it's a very, very difficult thing. I didn't necessarily want that."
"I was very depressed and I had a lot of these issues where I couldn't even go outside in public. I didn't want to be a big deal. I wanted to go home. I wanted to [get married], I wanted to be a dancing school teacher. I did have a plan [and] I didn't have delusions of grandeur on any level; I was extremely realistic."
She stated that depression is a medical disorder that can't be cured without the help of medical help. She shared that this is what worked for her.
"This is something that, for me, I worked through. I went to a doctor, I went to a psychologist, I learned about quieting my mind and what happens to the brain," she said.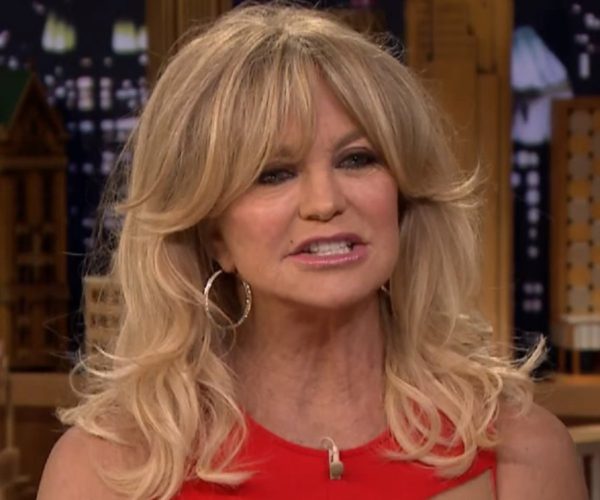 She had spent her life on mental health awareness. She founded the MindUp program, which provides resources to parents and teachers intending to help kids understand their emotions.
Moreover, Hawn isn't the only celebrity raising awareness of mental health. Recently, Kendall Jenner also shared her experience with anxiety.
Speaking to Vogue, the model said, "There are going to be those people who say, 'Okay, what does she have to worry about? What does she have to be anxious about? And I'll never sit here and say that I'm not fortunate – I know I live a very privileged, amazing lifestyle. I'm a very blessed girl.
"But I still have one of these," she continued, pointing towards her head, "And I don't know, it's not always happy, it's not always connecting. I'm still a human being at the end of the day.
And no matter what someone has or doesn't have, it doesn't mean that they don't have real-life feelings."
Hawn encourages everyone to become more aware of mental health disorders and how common they truly are.
"For every one of us, we may have a different reason why we may feel low, or anxious, or depressed," she said. "All I want to say is that if you aren't happy, we do need to be able to tend to ourselves, to go to a doctor. Don't be embarrassed."