She was never conmfortable working and doing photoshoots while pregnant with her first child Parker. But Frankie Sandford looks more confident than ever as she took to the stage with The Saturdays on Sunday at North East Live 2014.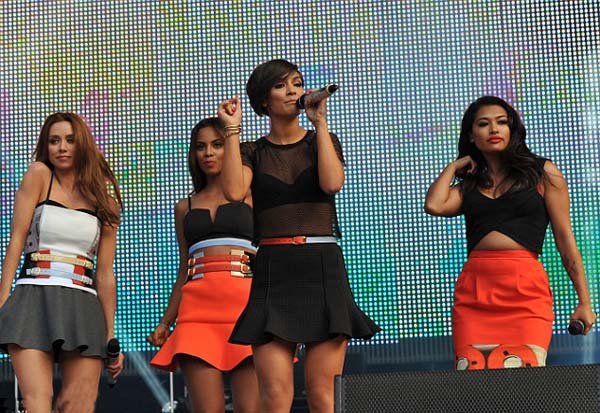 Frankie Sandford showed off her svelte post-baby figure in a sheer black top and miniskirt as she and the band performed some of their greatest hits to the Sunderland crowd. Last year during her pregnancy, Frankie spoke about her feelings of insecurity: 'I wouldn't say I'm one of those people who feels like they're glowing. 'It's one of those times when you don't want to have loads of pictures taken of yourself, but it seems to be when everyone wants to take the most. She added: 'When you're next to everyone on stage in corsets and you're in a baggy T-shirt, it's just awkward and takes some getting used to.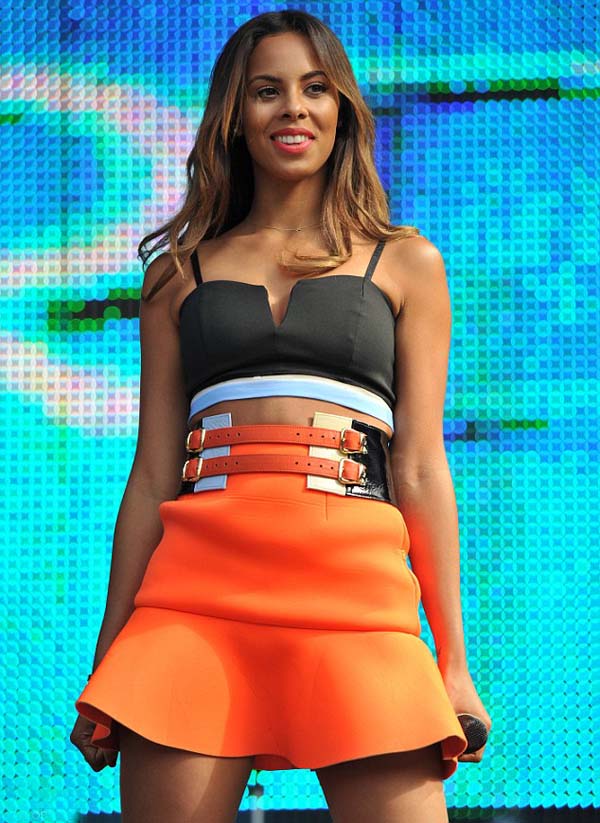 If I wasn't working and having to do photo shoots and performances, I think I'd enjoy it a bit more.' Now the baggy shirts are gone, and Frankie Sandford looks just as sexy as the rest of her band mates as they performed at the Stadium of Light in outfits of orange, black, silver and grey. The Saturdays looked like they had pulled out all the stops for the performance, but Mollie King revealed that her band mates in relationships will be sexing up their routines when their partners are in attendance. 'It's funny when everyone's husbands and boyfriends are in, everyone tries to sex it up,' Mollie said. 'So if Wayne [Bridge, Frankie's soccer star fiance] comes down I'll look over at Frankie and she's giving it extra large and I'm like, "I saw you." '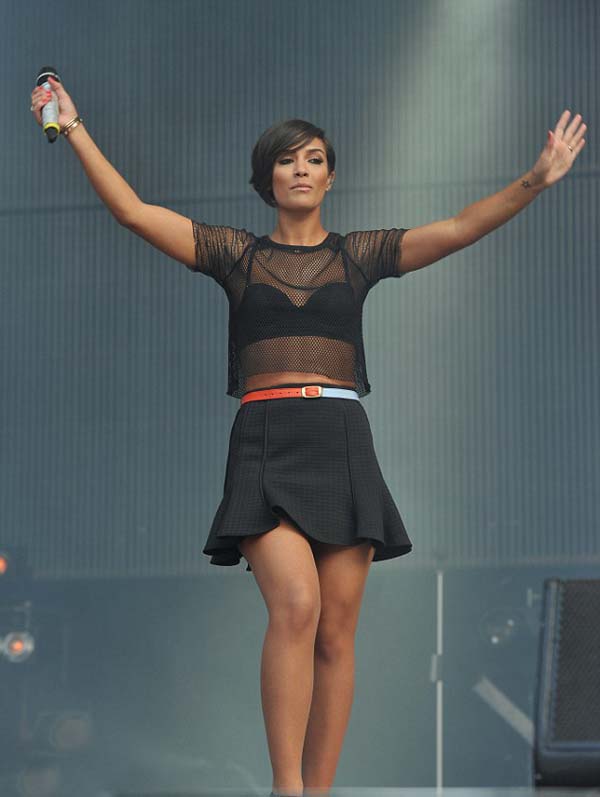 The What About Us hit makers will also be travelling with a full entourage as Frankie Sandford and Rochelle will bring their children on tour with them. Rochelle, who has 12-month-old daughter Alaia-Mai with husband Marvin Humes, said: 'There will be a lot of juggling. I'm not being without Alaia-Mai.' However, Una will leave her two-year-old daughter Aoife Belle – whom she has with rugby player husband Ben Foden – at home as she is due to start pre-school. The red-haired star told Britain's OK magazine: 'Aoife will be starting nursery so I'll pop back to see her.'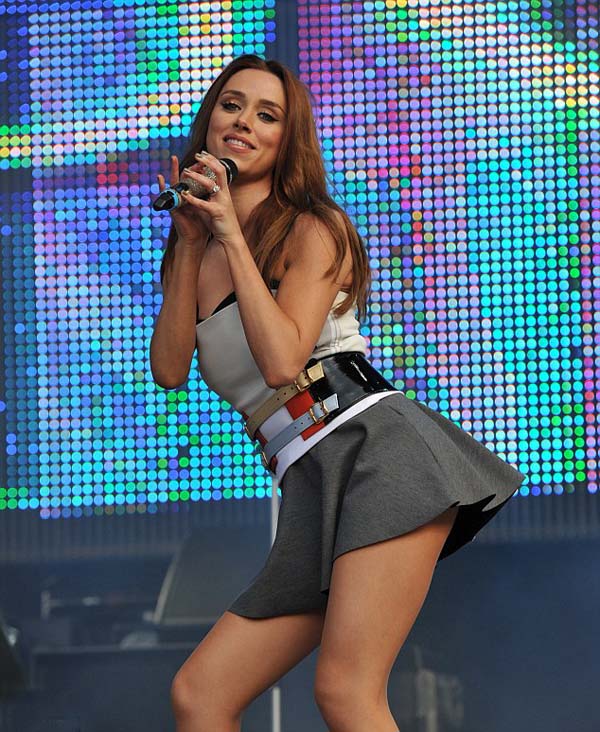 Also performing at North East Live 2014 were The Vamps, Neon Jungle, Katy B and Rizzle Kicks. The duo, made up of Jordan Stephens and Harley Alexander-Sule, are about to bring out a Wimbledon-themed music video for their song Tell Her. Sponsored by Evian, the video shows Jordan and Harley vying for the appearance of tennis champion Maria Sharapova, who makes a cameo appearance at the end.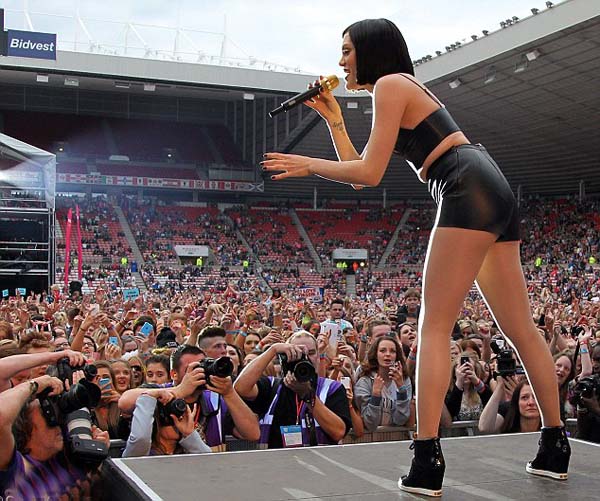 -dailymail