Emmy Rossum's choice of frock was anything but shameless when she attended the American Express And Uber Mobile Loyalty Program launch at Hudson Mercantile on Tuesday 10 in New York City. The 27-year-old actress opted for an edgy gold dress, with long sleeves, a playful hemline and detailed metallic pan elling.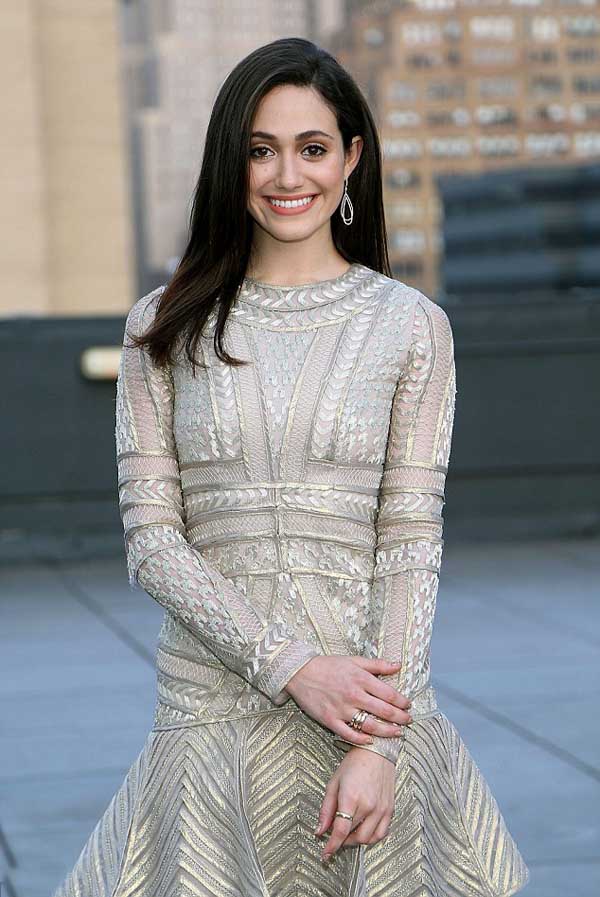 Keeping the ensemble youthful yet flirty the Shameless star added shiny gold peep-toe heels, drop earrings, fresh-faced make-up with a touch of shimmery eye-shadow and flushed pink lipstick. Her chocolate brown tresses sat immaculately over her shoulders and she completed the look with two subtle gold rings and sparkly nail polish. The New York native was clearly in the mood for a good night, striking poses against a Mercedes Benz and rubbing shoulders with guests.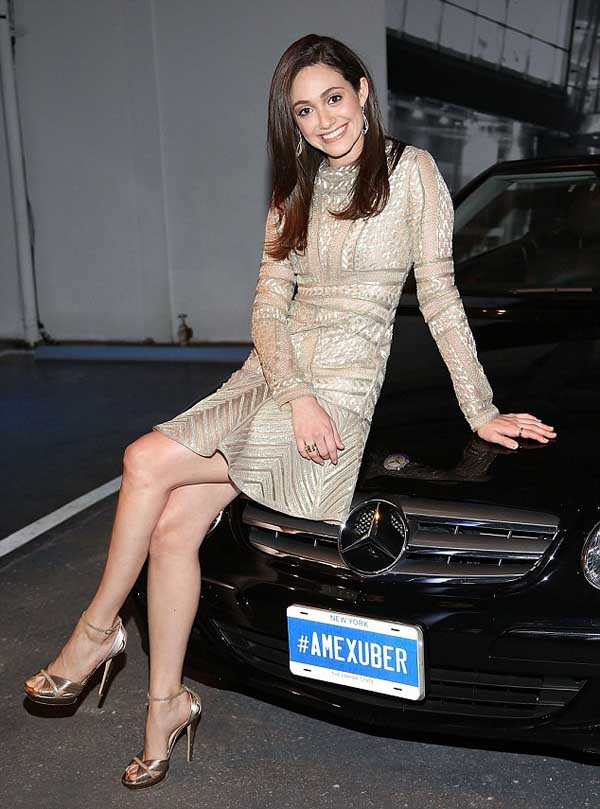 Taking to Twitter after the evening the talented singer/actress wrote: 'Thank you for an awesome party American Express and Uber!' And it wasn't the only glamorous event Emmy Rossum had RSVP'd to, either. On Sunday night the Phantom Of The Opera star tried out her presenting skills at the Tony Awards, also in The Big Apple.  Before the night kicked off Emmy couldn't help but get a little star struck, tweeting her excitement that she'd get to sit near Breaking Bad's Bryan Cranston.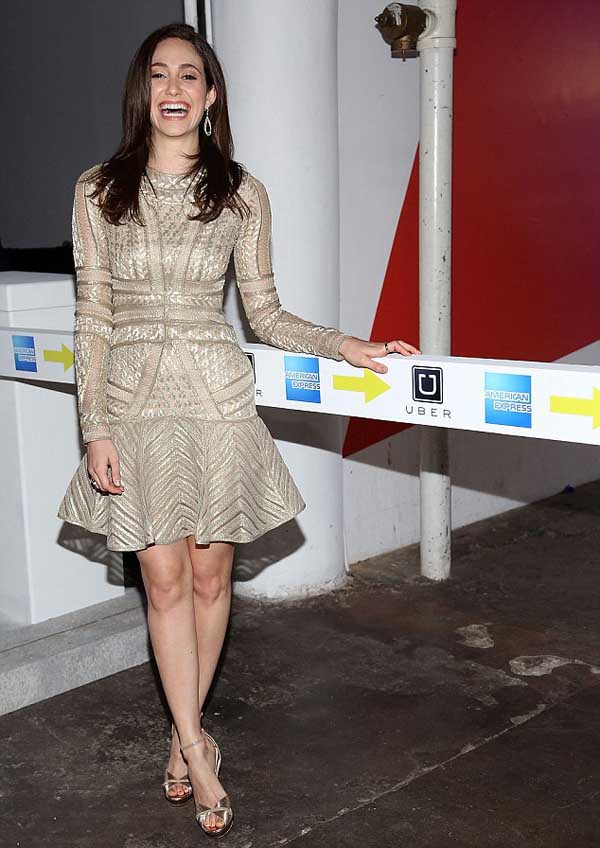 'Look how close I'll be sitting to heisen berg!!!!,' she joked.  Although the Day After Tomorrow actress, who divorced music executive Justin Siegel in 2010 and split from her Shameless co-star in Tyler Jacob Moore last year, is currently single she admits she wouldn't say no to an intelligent geek. 'I'm kinda more attracted to the nerd. I'm really into guys who are super smart and funny and can teach me something I don't know about,'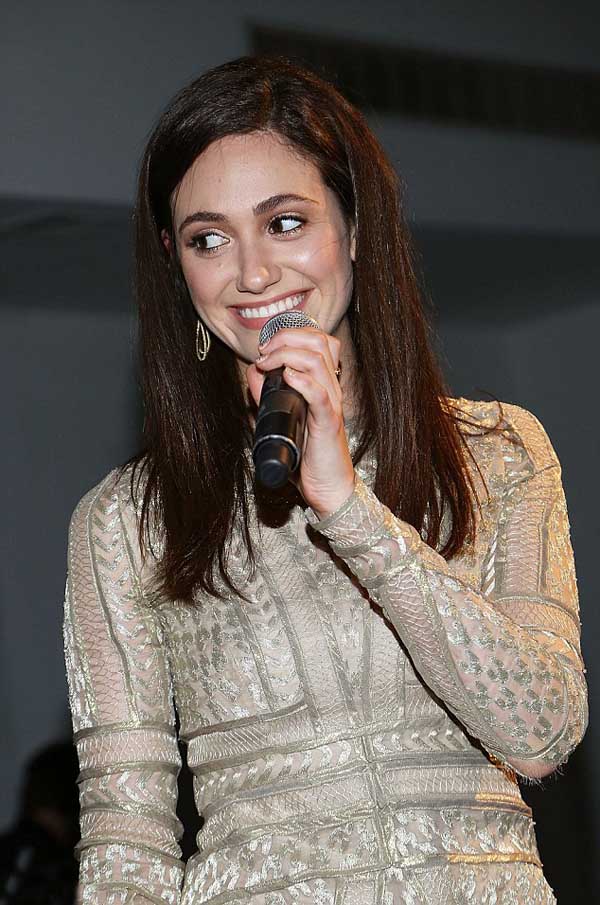 Emmy Rossum recently revealed to People. As for men with lagging sartorial instinct? Emmy says she has a simple solution: 'Girls, and guys too, are so shallow that we don't give a chance to the good guy who's maybe not as cute. 'They're kinda like a fixer-upper apartment. You need to pick the guy who's really good inside and then give him a makeover. Turn him into the perfect version of himself.'