Demi Lovato waves to fans as she gets mobbed outside her hotel while wearing a summery sheer coat. Demi Lovato sure knows how to stay cool when under pressure. While exiting the trendy Greenwich Hotel in New York City on Thursday, the 21-year-old singer was mobbed by fans who waited for her on the street. Instead of panicking, the Let It Go singer just waved to onlookers and smiled as she headed to her waiting SUV.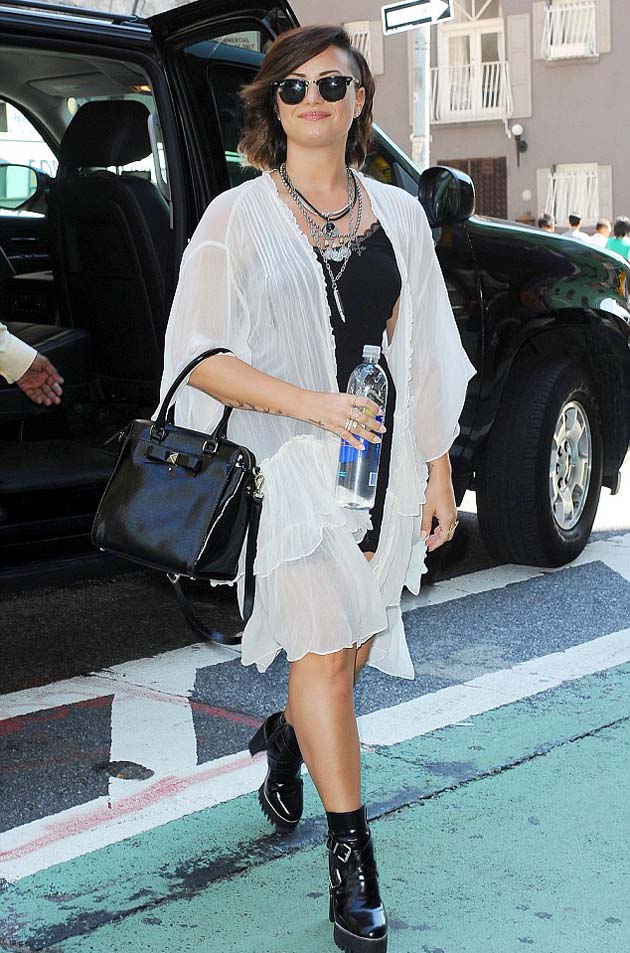 Lovato wore an edgy ensemble with undertones of flirty femininity. The hit maker showed off her legs in a lacy black slip dress and covered up with a flowy lightweight chiffon cardigan. Styled with a shoulder bag, dark sunglasses and her favorite Jeffrey Campbell Mercer Boots that retail for approximately $200, the former X Factor judge even stopped to sign autographs for fans.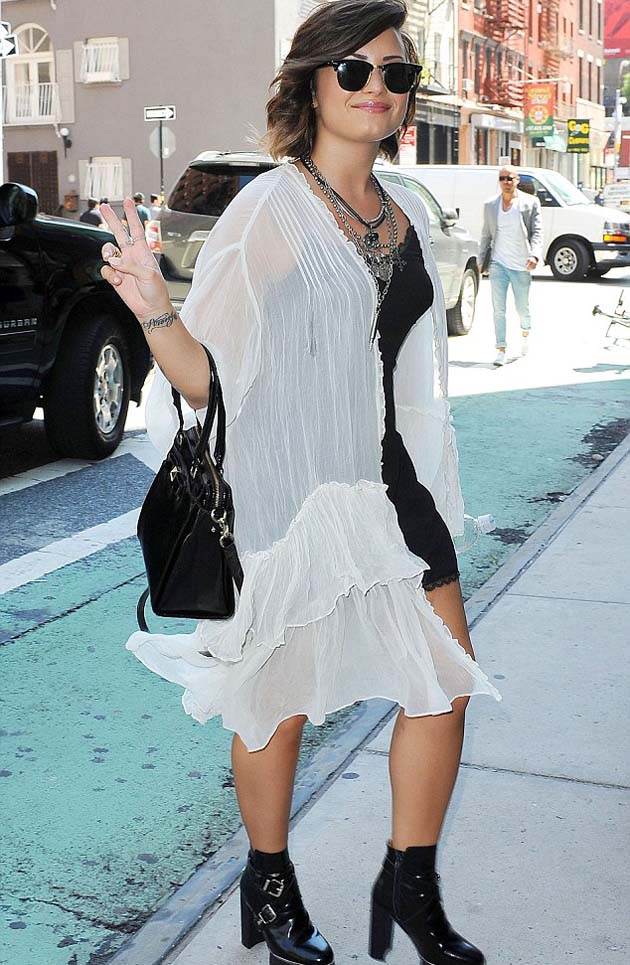 She added several jewelry pieces to her laid back look from the handful of rings on both hands to her many chained necklaces. With her new asymmetrically cut bob and shaved left side adding a bit of grit, the Really Don't Care singer paired her look with black fashion accessories.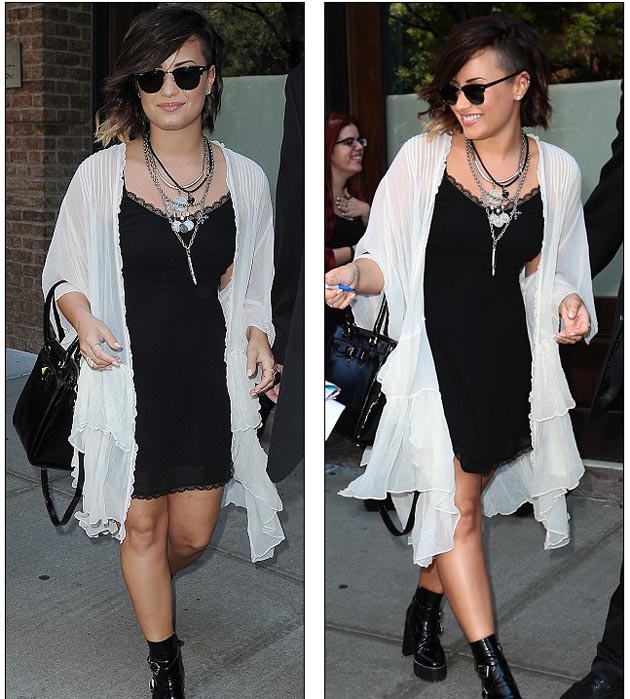 Her black and white outfit was a far more casual outfit than the day before on Wednesday. The Camp Rock star strutted her legs in a colourful Cynthia Rowley print dress styled with a Eleven Paris Falk W Leather Jacket and keyboard clutch from Kate Spade. With bronze makeup on her flawless skin and a slick of bright pink lipstick, she emerged from her hotel all dolled up. Sporting the same lace up boots as Thursday, Demi Lovato showed she has mastered the rock and roll look.