Vanessa Hudgens shows off her legs in flirty snap with beau Austin Butler on Christmas morning. She's currently in New York City for her role in Broadway musical Gigi. But living in a hotel wasn't going to keep Vanessa Hudgens from having her own Christmas tree to open presents in front of on Thursday morning.
[contentblock id=1 img=adsense.png]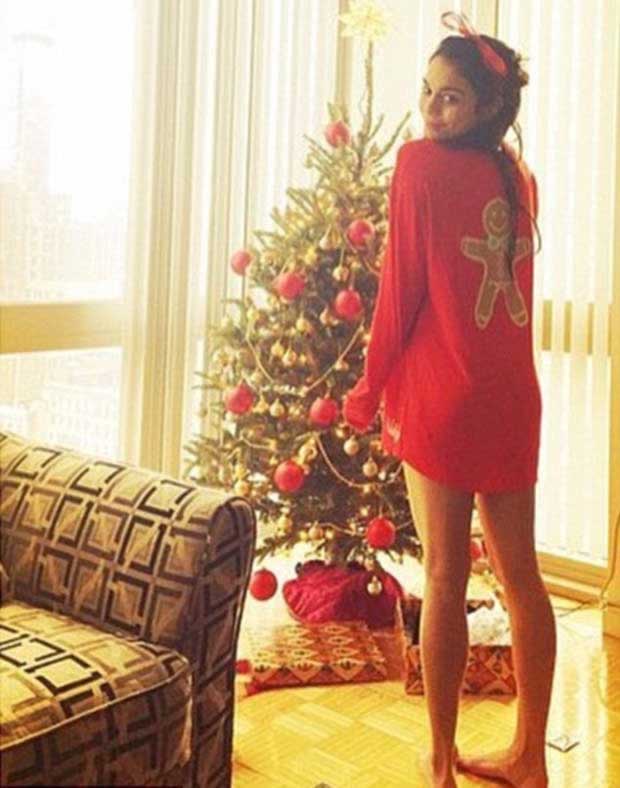 The 26-year-old actress-singer shared a snap herself in a nothing but a festive red jumper, showing off her smooth legs. Vanessa also shared a sweet picture with her boyfriend of three years, 23-year-old actor Austin Butler.
[contentblock id=2 img=adsense.png]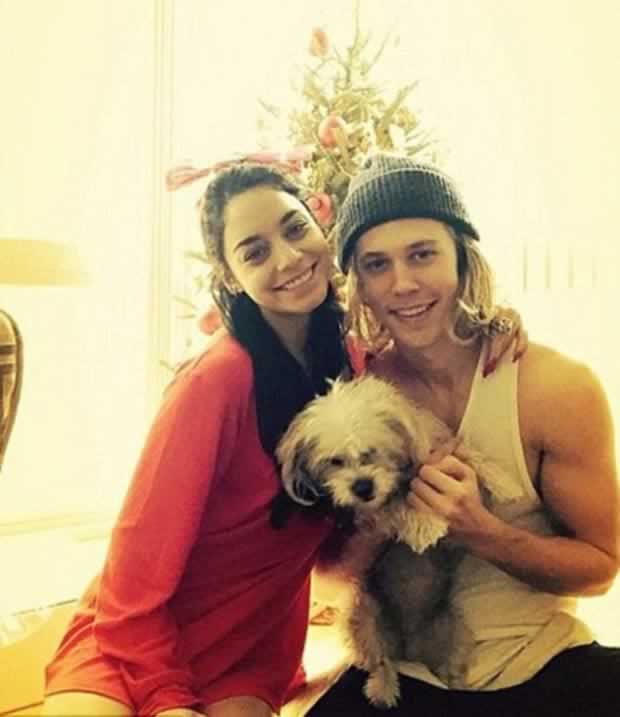 The brunette beauty, seemingly makeup-free, is seen posed next to her hunky beau and their pup, Darla. Their darling little dog, rescued by Austin's mom Lori, became theirs in September after his mom tragically passed away. 'Hope you lovers had a beautiful day filled with wonderful memories. Xx', Vanessa captioned their festive photo.
Austin is joining the former High School Musical starlet in the Big Apple, as she is soon putting her beautiful singing voice to good use. Vanessa has been cast in Gigi for her Broadway debut, and on Monday she performed in a press preview of the show. The story – based on the 1944 book by the same name – follows Gaston a rich playboy who has become tired of Parisian society and strikes up a friendship with a youthful courtesan-in-training Gigi.
[contentblock id=3 img=gcb.png]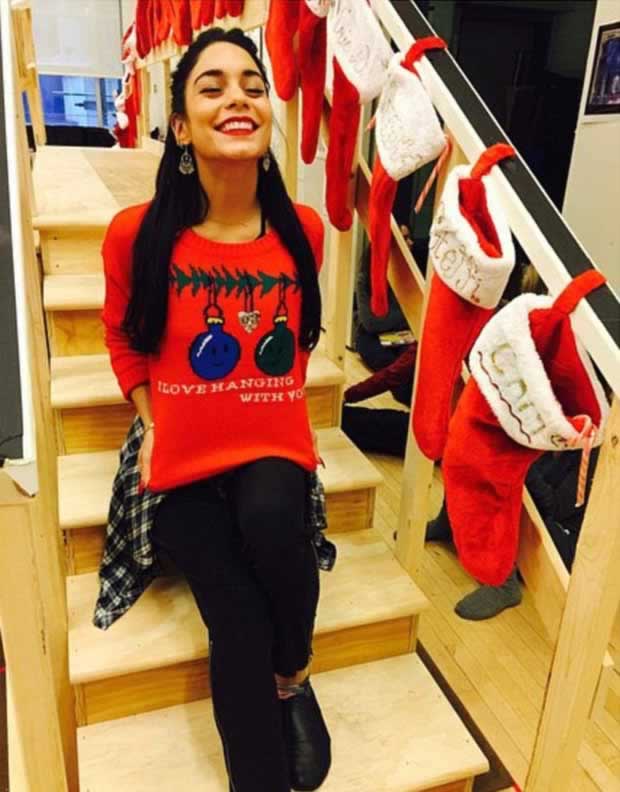 However, things do not stay platonic long and Gigi must decide what she is looking for in life and love. She will be taking over a role previously portrayed on Broadway by Audrey Hepburn and in a 1958 film by Leslie Caron. The MGM film version won a then-record nine Academy Awards, including the Oscar for Best Picture. Speaking to People when it was first announced she had been selected to play Gigi, she said this was the part she dreamed of playing.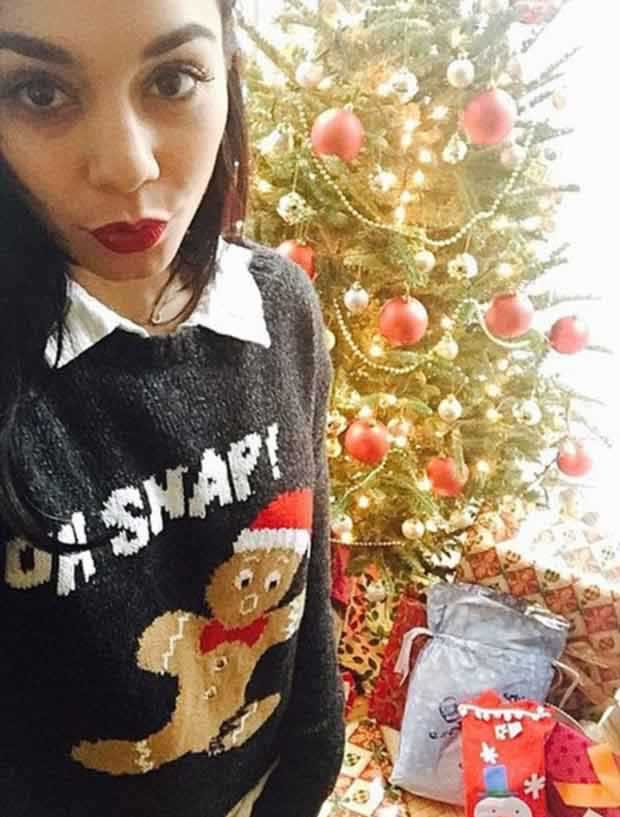 She told the magazine: 'Excited isn't a strong enough word! 'I've been waiting for the right role to come along, and she appeared to me when I was least expecting it. Vanessa's upcoming production starts first in Washington, D.C. from January 16 to February 12 before heading to New York for a limited season.