The Bionic songstress, 39, uploaded a fabulous and on-point video makeover snippet to her social media that afternoon, set to her track Glam from 2010.
In the clip, Xtina starts out sitting pretty sans makeup, as she snaps to the beat of her hot track: 'Now snap, now snap'.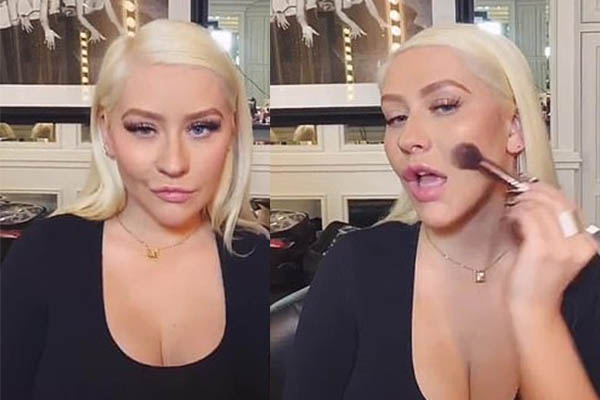 As the lyrics play, 'Here we go, blush on, lashes long, mascara strong' Christina applies each element of makeup, with cuts revealing her glam look as it comes together.
Toward the end, suddenly sparkly star-shaped earrings are seen at her ears, and she wears a sequined black top.