Chris Martin is 'quietly dating Jennifer Lawrence' after rumours estranged wife Gwyneth Paltrow is romancing Glee co-creator Brad Falchuk.  Chris Martin is quietly dating Jennifer Lawrence, according to a new report. The couple have been spending time together since the end of June, after the Hunger Games star broke up with on-off boyfriend Nicholas Hoult. It comes amid rumours that Chris' estranged wife Gwyneth Paltrow, 41, has started a relationship with Glee co-creator Brad Falchuk.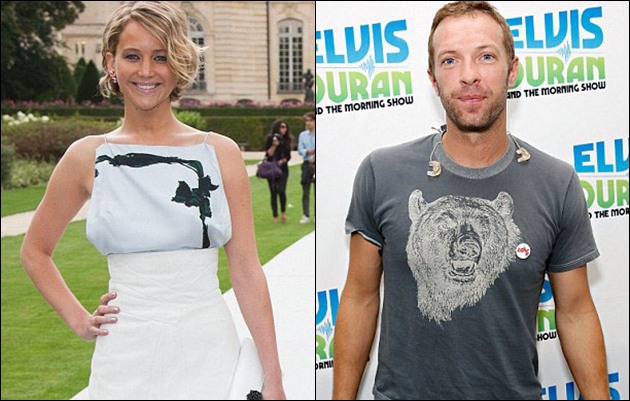 On Friday E! News claimed 'multiple sources' have confirmed there is a budding romance between Chris, 37, and Jennifer, 24, who are 13 years apart in age. While both notoriously private, back on July 1 Chris and Jennifer were seen at an afterparty following his band Coldplay's gig at London's The Royal Albert Hall. The outing came four months after Gwyneth and Chris – who have two children together – announced they were 'consciously uncoupling' via a statement on her lifestyle blog Goop.
Lawrence's split earlier this summer from her X Men co-star Hoult was just as friendly, with sources saying their busy careers were to blame. Like Martin, Hoult is a Brit, something Jennifer has made it clear she finds appealing. 'I'm a big fan of all things British,' she said in an interview with The Sun back in January.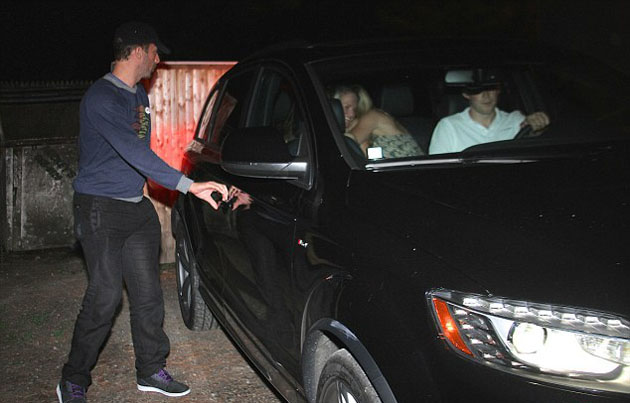 'I get to spend some time there now and again and I like that I can go for fish and chips wearing the most awful outfit and it's cool, you know?' And while his ex has apparently moved on, Hoult has not been pining.
The 24-year-old actor and actress Kristen Stewart are rumoured to have become close while filming their new movie Equals. They were linked romantically soon after his split from Jennifer became public. A source told Britain's Daily Star this week: 'Nick is besotted with Kristen. They're a match made in heaven, they're both anti-fame and share a very strong work ethic.  Almost as soon as Jennifer told Nick it was over between them, he began seeing Kristen.'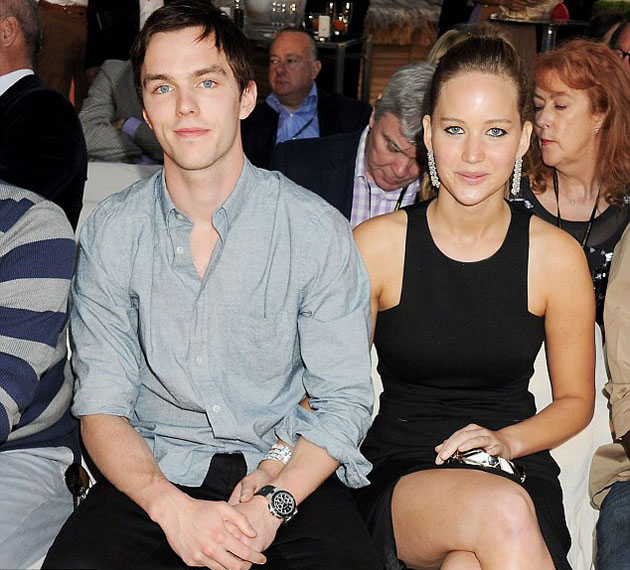 Jennifer with Nicholas Hoult back in 2012; the couple split earlier this year