Chelsea Handler's ex beau 50 Cent posts topless photo of his former flame on his Instagram account. They dated briefly for a few months back in 2010. And rapper 50 Cent showed that he is still friendly with his ex Chelsea Handler when he posted a topless photo of her in the snow on Sunday.
[contentblock id=1 img=adsense.png]
Never shy about going without a shirt , the 39-year-old comedienne had previously shared a braless snap of herself in the same chilly environment the day before. Along with the latest topless pic, 50 Cent wrote: 'Hi haters, boy I love @chelseahandler out of control. Lol.'
[contentblock id=2 img=adsense.png]
Chelsea appeared to be wearing the same snow gear from her prior semi-nude image this time waving her hand in the air while sporting a beaming grin on her face. The funny lady was dressed in ski goggles, a backpack and black trousers with her bare breasts exposed between locked clasps from the backpack's straps.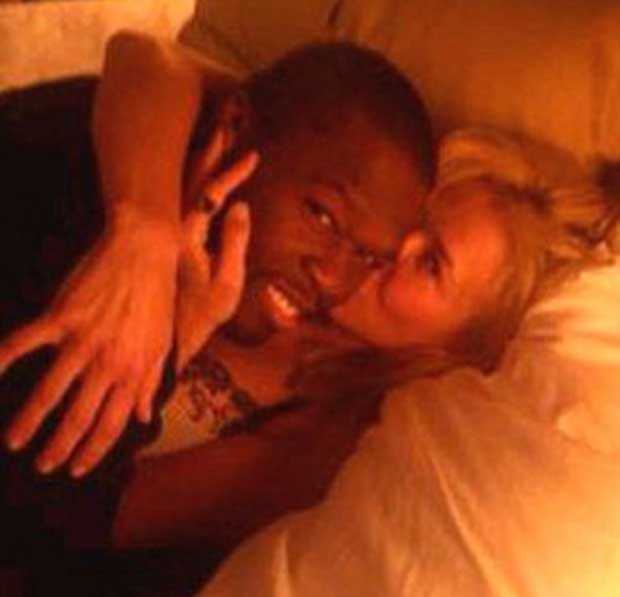 While her former beau shared a sweet message on his Instagram, which was later deleted from his page, Chelsea took to Twitter to update her fans on the whereabouts of her beloved pooch Chunk. On Saturday, Chelsea was at it again posting a half-naked shot in the snow writing that she was looking for her dog. The blonde beauty captioned the snap: 'I lost chunk on the mountain.' Because her efforts to campaign against Instagram's censorship guidelines have not been met with much luck, Chelsea posted the recent topless photo on her Twitter page along with a message that read: 'Finding chunk. Instagram had him!'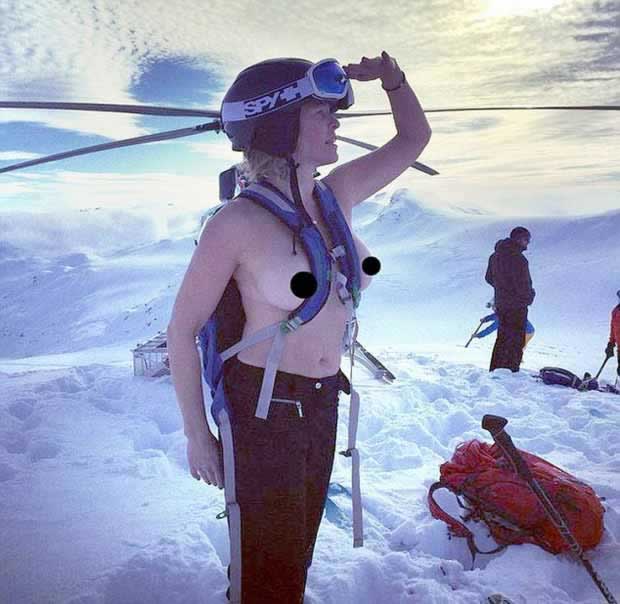 She and 50 Cent dated for a couple months in 2010 after the hitmaker appeared on her late night talk show Chelsea Lately in 2009. And in August, the former flames were publicly reunited on the series finale of the show, much to Chelsea's surprise. In previous Instagram posts, 50 Cent has only had nice things to say about his ex-girlfriend including: 'Chelsea is the best' and 'I think Chelsea turns me on because she's crazier than me.'
[contentblock id=3 img=gcb.png]
This was not the first time Chelsea has been caught going without clothes on social media. In fact she has become synonmous with parodying other celebs for their revealing pictures. Aside from showing off her derriere posing like the now-famous Kim Kardashian Paper magazine cover, the former host has even gone after Vladmir Putin. Instagram removed an image of the her topless riding a horse that was posed similar to a shirtless image of the Russian president. 'Taking this down is sexist. I have every right to show I have a better body than Putin,' she tweeted. She then re-posted the photo, writing: 'If a man posts a photo of his nipples, it's ok, but not a woman? Are we in 1825?' Also adding: 'If instagram takes this down again, you're saying Vladimir Putin Has more 1st amendment rights than me. Talk to your bosses.'