Kylie Jenner tones down her infamous pout for dad Bruce's birthday as sister Kim Kardashian defends her fuller look. Her impossible to miss pout has become an internet sensation, but even Kylie Jenner knows it does not pay to get a bit lippy every day. The 17-year-old stepped out at Geoffrey's in Malibu, California, on Wednesday with her family to celebrate father Bruce's 65th birthday.
[contentblock id=1 img=adsense.png]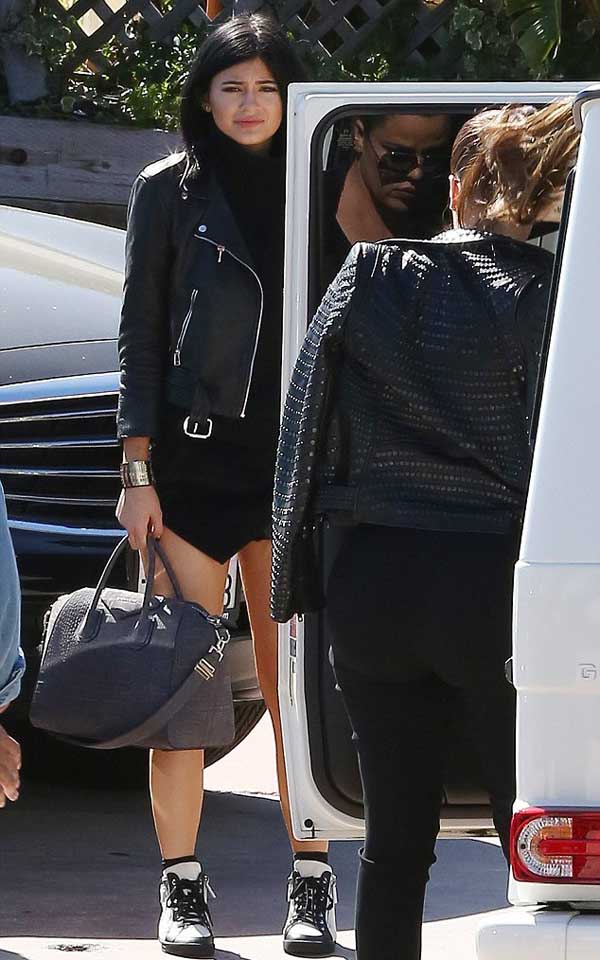 And while her rather full lips were still visible, the reality star took the over the top pout that she flaunts on Instagram down a level for the special event. The star has been subject to has she or hasn't she whispers as to whether she has indulged in lip injections to make her lips look filler for months, so she tried to keep the attention on her dad for a change by not adding an extra boast through heavy-handed makeup layers.
[contentblock id=2 img=adsense.png]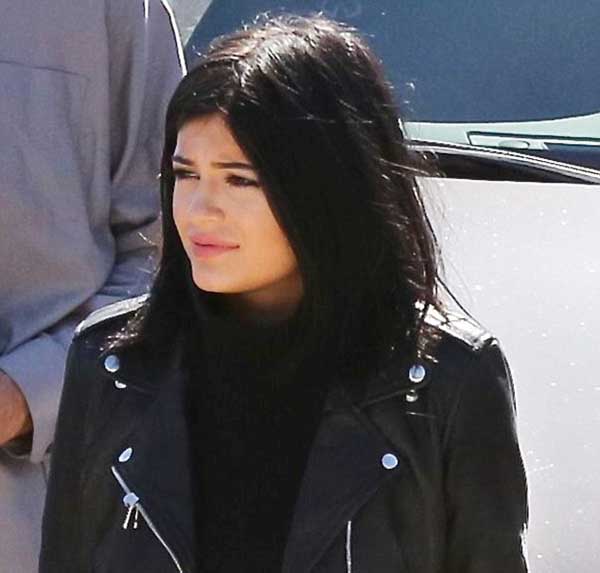 Instead, Kylie opted for a pastel pink colour on her still rather impressive pout, to ensure they did not become the focal point. While many have suggested Kylie has had work done, Kim Karadashian defended her little sister's lips saying she is just really good at makeup.
Speaking on Thursday on Pixiwoo, an English beauty blog hosted by sisters Sam and Nic Chapman, the 34-year-old said: 'She draws her lip [traces the outer ledge of her lip] and it looks amazing.' 'I go into her room, and I'm like, "What liner do you wear?" because she only wears a lip liner, and then she fills it in. She doesn't wear lipstick or a gloss.
[contentblock id=3 img=gcb.png]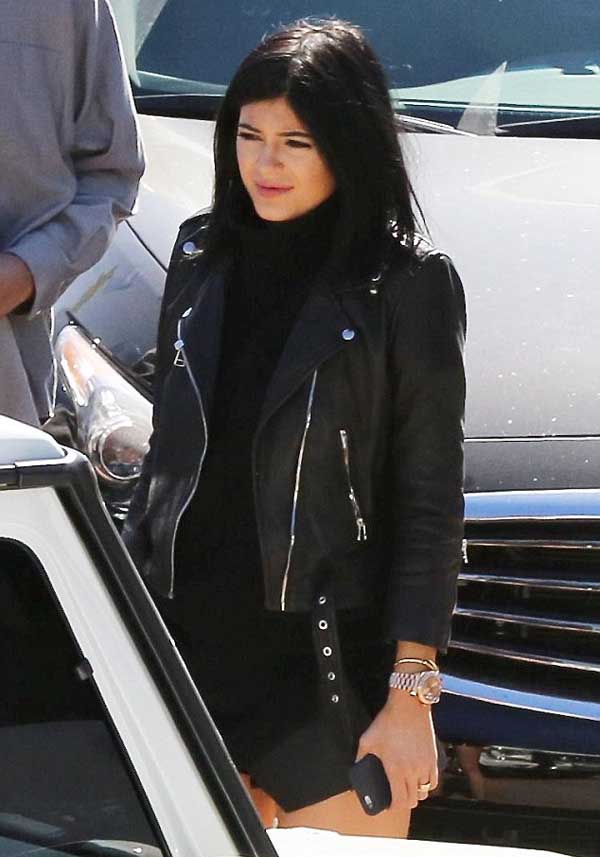 'She's so good at makeup, every event she always does it herself.' While Kylie may have toned down her makeup, the 17-year-old did not dress very low key for the family lunch. Kylie went for a rocker look for her father's special day wearing a black high neck top with a skort featuring an on trend asymmetrical layered front as well as a leather motorcycle jacket.
While her sister's almost never step out of the house in flats, the 17-year-old added a streetwear edge to her ensemble, donning black and white leather high tops.