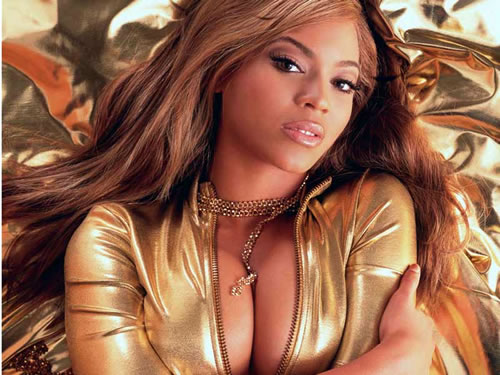 Beyoncé wants to have have sex outdoors. The 'Love On Top' hitmaker – who has 18-month-old daughter Blue Ivy with husband Jay-Z – has revealed her risque, intimate fantasy. Speaking to Flaunt magazine, she candidly admitted: "[I would love to have sex at] The Louvre, or under the Arc de Triomphe…Paris is a beautiful, sexy city."
The typically private singer also opened up about the couple's romance and how best to set the mood, admitting "'90s R&B" is a must. She revealed: "[All you need is] a cozy blanket, red wine, fruit, '90s R&B playing on my iPod. I don't think you need much else." Beyoncé also appeared to shun a trend among some celebrities who embrace a gluten-free diet, instead insisting she likes to treat herself when she can.
She added: "I'm okay with gluten. Sunday pizza is a must for me!" While the star may now appear to be confident and open, her former Destiny's Child singer Michelle Williams recently revealed how her ex-band mate used to be self-conscious about her "thighs".
She previously said: "On the outside, we were poised and smiling. But behind the scenes we had issues. I was trying to gain weight, and meanwhile Beyoncé would say, 'I think my thighs are too big.' "
Source: Femalefirst