Adam Levine is engaged to Victoria's Secret supermodel Behati Prinsloo. The 34-year-old Maroon 5 frontman proposed over the weekend in Los Angeles after the couple recently reunited. Just last month The Voice judge was seen on holiday with Sports Illustrated beauty Nina Agdal after he and Prinsloo split shortly after the New Year.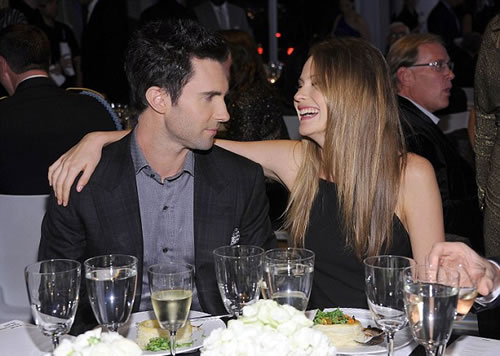 But it seems that the handsome tattooed rocker had a change of heart, and was quickly back in the arms of Namibian supermodel Prinsloo. 'Adam Levine and his girlfriend Behati Prinsloo are excited to announce they are engaged to be married,' Adam's rep told People magazine. 'The couple recently reunited and Adam proposed this weekend in Los Angeles.'
The engagement comes after Adam was seen holidaying with Danish model Agdal in Mexico last month. He had been reportedly 'having fun' with the 21-year-old stunner since early spring. 'It's still new,' a source close to the singer told Us Weekly when the romance was first reported. 'Behati was in and out, but they finally ended it. It wasn't an abrupt ending.'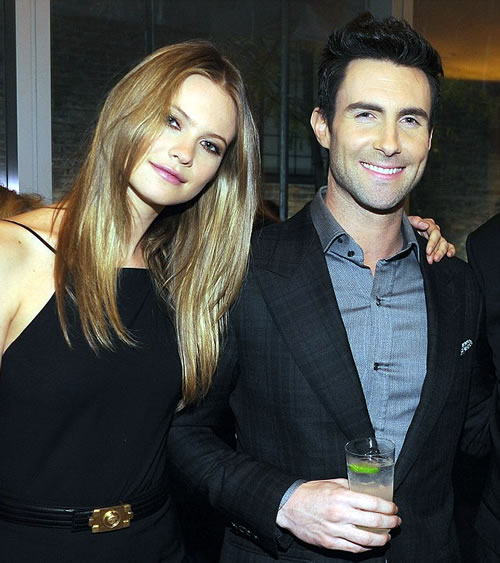 The rocker had split with Prinsloo in March this year after he was first spotted with the model in June 2012 on vacation in Hawaii. Levine has displayed somewhat of a penchant for romancing models. He dated Victoria's Secret star Anne Vyalitsyna for two years until April 2012, when she broke up the relationship, leaving him devastated.
'Adam's heartbroken,' a friend of the singer told Us Weekly at the time, insisting the Los Angeles based Levine was 'blindsided' when Anna dumped him from New York City. Around a month later, The Voice star moved on to Prinsloo. The Moves Like Jagger hitmaker recently admitted he would like to get married in the future, saying: 'I'm a fan of marriage. People think that I keep pooh-poohing marriage, but I love it. I want to probably be married at some point.'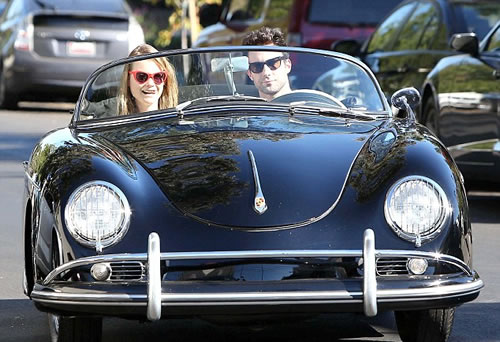 He added: 'I don't feel pressure to get married. I think that when it's time, it's going to be obvious and I'm going to do it and I'm going to really enjoy it.' The womanising singer has also reportedly romanced pop star Jessica Simpson, tennis player Maria Sharapova, German model Janine Habeck, and VS model Angela Bellotte. He once addressed his reputation, telling Details magazine: 'There's two kinds of men: There are men who are f***ing misogynist pigs, and then there are men who just really love women, who think they're the most amazing people in the world. And that's me.
'Maybe the reason I was promiscuous, and wanted to sleep with a lot of them, is that I love them so much.'
Via: Dailymail