Kendall and Kylie Jenner spark backlash against Time for its 25 Most Influential Teens list. Kendall and Kylie Jenner appearing on Time Magazine's 25 Most Influential Teens of 2014 list quickly created a backlash.
[contentblock id=1 img=adsense.png]
The list released on Monday included Kendall, 18, and Kylie, 16, as well as Malala Yousafzai, 17, the youngest winner ever of the Nobel Peace Prize and President Obama's daughters Malia, 16, and 13-year-old Sasha.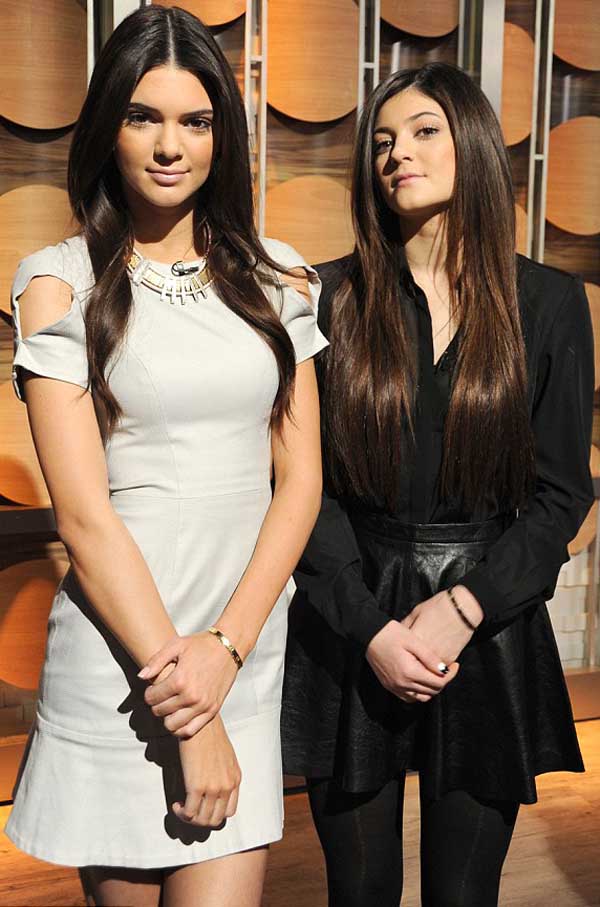 'What's wrong with this magazine?,' wrote Twitter user @missyp6343 along with a MailOnline link to a story about the Jenner teens making the Time list. 'If I live in a world where Time names Kendall & Kylie Jenner as the most influential ppl of 2014 I don't want to be a part of it any longer,' posted Twitter user @KelssssLynn , according to an article by RadarOnline dot com.
[contentblock id=2 img=adsense.png]
Twitter user @ellaohno posted: 'how can you compare Kylie Jenner to Malala Yousafzai looool'. The magazine described The Keeping Up With The Kardashians stars as young women to watch out for. Among their achievements in 2014, Time listed that the pair have: 'Hosted red-carpet events, released clothing and nail polish lines and even published a dystopian young-adult novel this past summer.' The magazine went on to note that Kendall has experienced success this past year with her modelling career, including stints at both New York Fashion Week and Paris Fashion Week.
[contentblock id=3 img=gcb.png]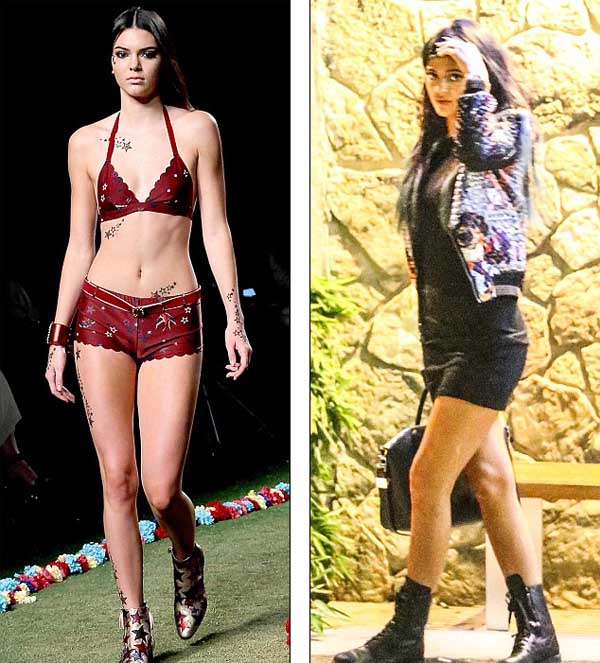 While Kylie has launched her own line of hair extensions, demonstrating that she has an entrepreneurial spirit. Meanwhile, their good friend Jaden Smith was also listed as an influential teen. Time dubs the young man 'Confucius for the Internet age', citing his Twitter musings as the reason for his addition to the list. They quote the 16-year-old son of Will Smith with some of his most popular tweets, including this line: 'Anything You See In Any Magazine Ever Is Fake'. But the publication seemed most fond of: 'Once You Witness A Cycle Enough Times You Step Out Of It.'
TIME MAGAZINE'S 25 MOST INFLUENTIAL TEENS OF 2014
1. Mo'ne Davis, 13, Baseball player
2. Sasha Obama, 13, and Malia Obama, 16
3. Kiernan Shipka, 14, Mad Men actress
4. Jazz Jennings, 14, Transgender activist
5. Flynn McGarry, 15, chef du jour
6. Erik Finman, 15, Founder of Botangle.com
7. Nash Grier, 16, Social media king
8. Rico Rodriguez, 16, Modern Family actor
9. Ciara Judge, 16, Émer Hickey, 17, and Sophie Healy-Thow, 17, Google Science Fair winners
10. Shawn Mendes, 16, Social media musician
11. Jaden Smith, 16, Confucius for the Internet age
12. Becky G, 17, Youtube musician
13. Salma Kakar, 17, Cycling star
14. Lorde, 17,  Singer-songwriter
15. Lydia Ko, 17, Golf champion
16. Chloë Grace Moretz, 17, Movie actress
17. Kylie Jenner, 17, and Kendall Jenner, 18
18. Malala Yousafzai, 17, Youngest-ever recipient of the Nobel Peace Prize
19. Rachel Fox, 18, Reality Star turned day trader
20. Bethany Mota, 18, Fashion and beauty blogger
21. Joshua Wong, 18, Leader of Hong Kong civil disobedience movement
22. Austin Mahone, 18, Pop star
23. Tavi Gevinson, 18, Publisher of online magazine for teenage girls
24. Megan Grassell, 19, Bra designer
25. Troye Sivan, 19, Actor turned musician