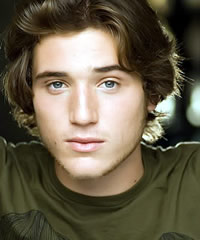 The 'Chasing 3000' star Trevor Morgan is celebrating his 25th birthday today. He was born on November 26, 1986 in Chicago, Illinois, U.S.
American actor Trevor Morgan is known for appearing in films such as Mean Creek, A Rumor of Angels and The Patriot. Some of his other films include Jurassic Park III, The Sixth Sense, The Patriot, The Glass House, Barney's Great Adventure, and Genius.
Trevor Morgan has also performed in television shows such as Law & Order: Criminal Intent, Reno 911!, ER, Baywatch, CSI: Miami, Empire Falls and many others.