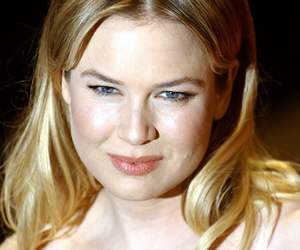 Renee Zellweger is one of the best actresses that Hollywood has witnessed. She became very popular after her role in Jerry Maguire and right after which she received two nominations for Academy Award Best Actress for her brilliant performance in Bridget Jones and Bridget Jone's Diary. Her performance in Chicago was also superb.
Renee Zellweger won Academy Award for best supporting Actress. Renee has won an incredible amount of awards such as an Academy Award, three Golden Globe Awards, three Screen Actors Guild Awards and a BAFTA Award. Renee's success made her the highest paid actress in Hollywood back in 2007.
Renee Zellweger was a sports person back in school and she used to play football, soccer, baseball and basketball. She was always very active in co-curricular activities. She took drama classes and also worked as a waitress in Austin. Renee is a self-made actress. Learning English was also a task for Renee which she completely splendidly.
Wishing Renee Zellweger a very Happy Birthday from all her fans across the world