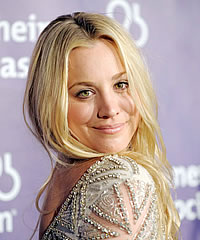 The Last Ride star Kaley Cuoco is celebrating her 26th birthday today. She was born on November 30, 1985 in Camarillo, California, US.
Kaley Cuoco is an American actress who has worked for both television and films. She became renowned for appearing as Bridget Hennessy on sitcom 8 Simple Rules and then appearing on final season of drama series Charmed. But Kaley Cuoco rose to international fame for playing the role of Penny on the Golden Globe award-winning comedy series The Big Bang Theory.
She has also been playing in many films some of which are Lucky 13, Wasted, The Penthouse , Cougar Club, Hop, Killer Movie, and The Last Ride.