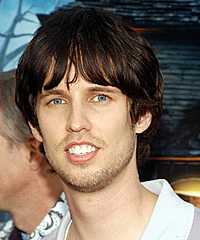 The 'Mama's Boy' star Jon Heder is celebrating his 34th birthday today. He was born on October 26, 1977 in Fort Collins, Colorado, U.S.
Jonathan Joseph known as Jon Heder first appeared in comedy film Napoleon Dynamite in 2004. He then performed in many films and on television shows. Some of his films include School for Scoundrels, The Benchwarmers, When in Rome, Moving McAllister and the TV shows such as Jimmy Kimmel Live!, The Late Late Show with Craig Ferguson and many others.
Jon Heder also gave his voice in animated films Surf's Up and Monster House.