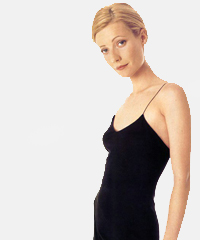 The 'Iron Man' actress Gwyneth Paltrow is celebrating her 39th birthday today. She was born on September 27, 1972 in Los Angeles, California, U.S.
Gwyneth Paltrow is a well known American Actress and singer who gained recognition for playing in films such as Se7en, Emma, Sliding Doors and A Perfect Murder. For her remarkable performance in 'Shakespeare in Love' Gwyneth Paltrow won a Golden Globe Award, an Academy Award for Best Actress, and two Screen Actors Guild Awards for Outstanding Lead Actress in the movie.
Gwyneth Paltrow has also appeared in movies such as The Talented Mr. Ripley, Iron Man, The Good Night and many others.