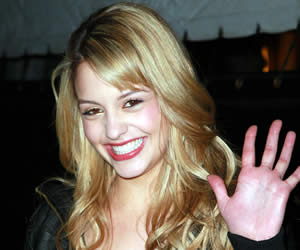 We wish a very happy birthday to Gage Golightly
The Gorgeous Gage Golightly is celebrating her 19th birthday today. Golightly began her acting career at an early age, pursuing her passion of the performing arts. She has had a lead role in the movie "Bronko Bear", as well as in "I Win".
She is best known for her role as Hayley Steele in the Nickelodeon series The Troop (2009–2011) and for her role as Erica Reyes on the MTV series Teen Wolf.