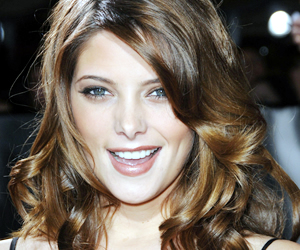 MenzMag greets a very warm birthday to charismatic Ashley Greene today.
It's time to have some birthday fun for Ashley Greene who was born onFebruary 21, 1987 in Jacksonville, Florida, U.S. Ashley Greene is an American actress and fashion model but she is widely recognized for her role as Alice Cullen in Stephenie Meyer's novels based films Twilight series.
Ashley Greene first appeared on television programs such as Punk'd and Crossing Jordan but landed a breaking role in 2008 in Twilight. She also performed in films Skateland, Warrior, Summer's Blood, The Apparition and many others.
Ashley Greene has also received "The Style Icon Award" at Hollywood Life's Young Hollywood Awards this year and an award from the PETA foundation.
We wish Ashley Greene many many happy returns of the day.