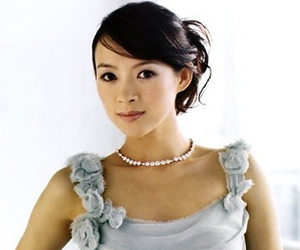 Chinese film star Zhang Ziyi has turned 32 years old on her birthday today. Many many happy returns of the day for Zhang Ziyi. May you get more fame and success.
Zhang Ziyi was born on 9 February 1979 in Beijing, China and appeared in Chinese films with  Zhang Yimou's The Road Home in 1999. Though she is popular for her roles in Chinese blockbusters but rose to international fame with films such as Crouching Tiger, Hidden Dragon, Memoirs of a Geisha, Rush Hour 2, and House of Flying Daggers.
Her major success in English-speaking world was with film Hero  that gave her an Oscar and a Golden Globe award nomination in the category of Best Foreign Language Film.
Zhang Ziyi has won various awards as well and 'The Grandmasters' is her upcoming Hong Kong action drama film.