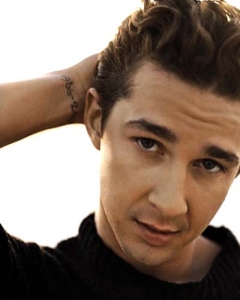 Shia Labeouf has turned 26 years old on his birthday today. He is the most loved heartthrob of Hollywood who got recognition among youngsters for playing in series Even Stevens and for debut film Holes in 2003.
Shia Labeouf was born on June 11, 1986 in Los Angeles, California, U.S. He began doing stand-up at comedy clubs at the age of 10 years only. His performance in Disney Channel series Even Stevens earned him a Daytime Emmy Award for Outstanding Performer in a Children's Series in 2003.
Shia Labeouf has appeared in number of films and television series and has won many awards up till now. Some of Shia Labeouf films are The Battle of Shaker Heights, The Greatest Game Ever Played, Transformers, Transformers: Revenge of the Fallen, and New York, I Love You. He also did his directorial debut with the short film Let's Love Hate and has directed some other films as well.
Shia Labeouf has also been dating many beauties such as China Brezner, Carey Mulligan, Isabel Lucas, and Megan Fox.
Have a great birthday bash Shia Labeouf.