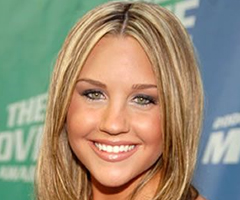 Former childhood and teen star
Amanda Bynes
who seemed to make the jump to mature roles, has suddenly decided to retire from acting.
After appearing in several successful television series (All That and The Amanda Show) on Nickelodeon in the mid to late 1990s and early 2000s, Amanda starred in the popular TV series, What I Like About You in 2002. She transitioned to a film career, starring in several films mostly aimed at teenage audiences, including She's the Man (2006) and Hairspray (2007).  Her last film to be released will be the comedy Easy A starring Emma Stone.  With the body of work Amanda has done in so few years, perhaps she is just burned out now and might return to acting some day.
In the meantime we are sure she will find another creative outlet to express her talent, and we will keep you posted!
(source: hotmommagossip.com)