For those of us in the Northern Hemisphere, June brings about the official start of the summer season—and this year's vacation prospects have us more excited than ever. As more and more countries start to open their borders, we are slowly easing back into international travel, whether it's exploring the beaches of Crete or hiking to gorilla sanctuaries in Rwanda. But we're equally excited for all the domestic events and openings happening this June, from the outdoor splendor of Alaska and Yosemite National Park to Pride celebrations around the country. If you want to kick off this season in style—or simply need an excuse to clear your head—here are the 12 best places to travel in June.
Crete, Greece
Greece will officially open to vaccinated travelers on May 14, which has us dreaming of a Mediterranean summer. All the better if that summer can be spent on the island of Crete, with its crystalline water, quiet coves, and direct flights from New York to the capital city of Heraklion. For one of the best of the best beaches, head to Chania (about two hours west of Heraklion). Here you'll find spots like Balos, with its incredibly clear water; and Elafonisi, a pink-sand wonderland. Come sundown, head to the brand-new Numo Ierapetra in southern Crete, a luxury seaside resort with private pools and and bespoke experiences like private photography lessons.
Yosemite National Park, California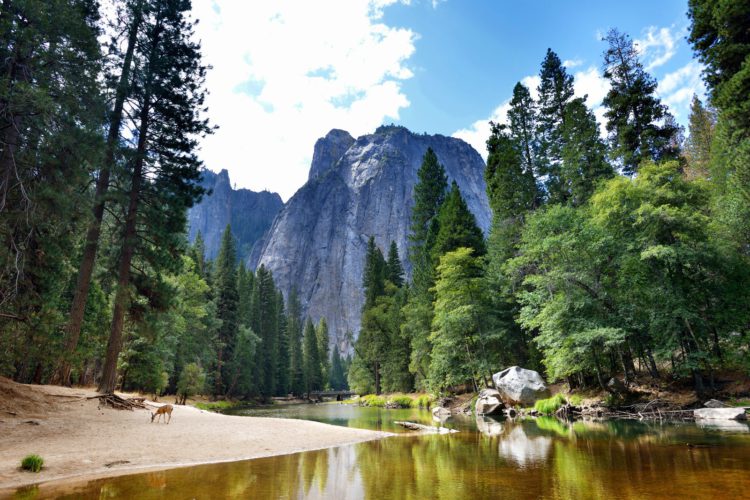 Yosemite is pretty spectacular no matter the time of year, but June is undeniably the best month to enjoy the national park. By this time, all the snow has melted along the Tioga Pass route (which is inaccessible from November through May), but it's not so hot that the waterfalls have dried up yet. It's also when the park's wildflowers are at their most beautiful and bountiful. Note that Yosemite is requiring timed reservations this summer; the first batch of reservations for May through the end of June are available on recreation.gov starting April 21 at 8 a.m. PT. If you don't want to wait for a spot, check out our round-up of the best Airbnbs near Yosemite National Park—you don't need a reservation if you're staying within the park's boundaries.
Ketchikan, Alaska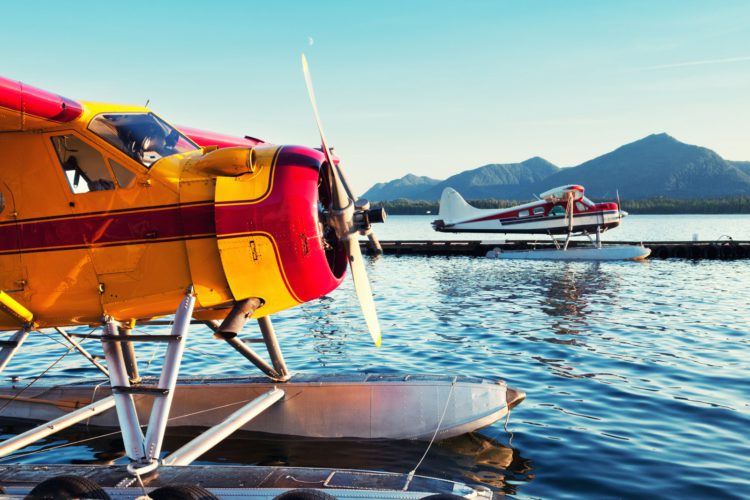 Just a two-hour flight north of Seattle, Ketchikan deserves to be on every traveler's radar this summer. Located at the southernmost entrance to Alaska's famous Inside Passage, the town is surrounded by incredibly beautiful vistas and an abundance of wildlife—most famously, salmon. (The town is known as the "salmon capital of the world.") Summer is the season to witness Alaska's annual salmon migration, in which millions of fish return to the state's freshwater rivers from the ocean to spawn. It's a natural event you really have to see to believe. Get the full experience at Salmon Falls Resort in the Tongass National Forest, which provides fishing equipment, fish processing (like cleaning and cutting), chartered boat and seaplane tours, and wine tastings with salmon roe.
Croatia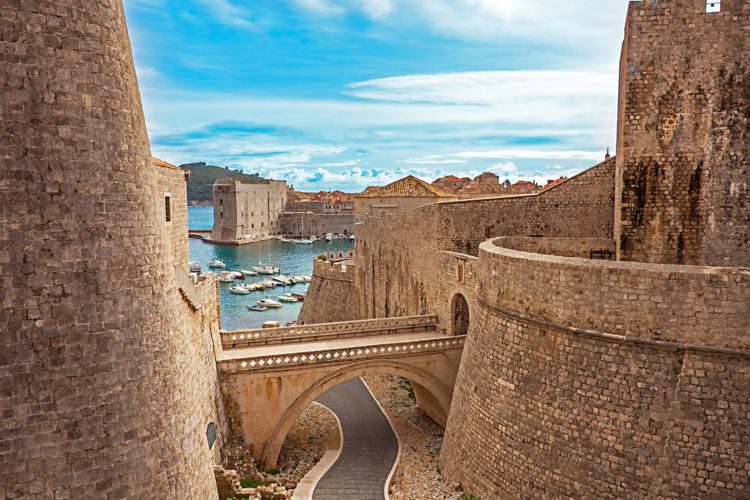 Croatia is now open to fully vaccinated travelers and the weather across the country is perfect during the start of summer, which means you can wander around Dubrovnik's Old Town or fortified center of Zagreb without sweating through your clothes. Plus, you'll actually have some room to spread out your towel at famous stretches of sand like Zlatni Rat. If you want to really dodge the crowds head north to Istria, a peninsula shared by Croatia, Slovenia, and Italy. There you can check out some new luxury hotels, like San Canzian. The hotel occupies an old, restored village, and its hilltop perch has views of all three countries on clear days.
Richmond, Virginia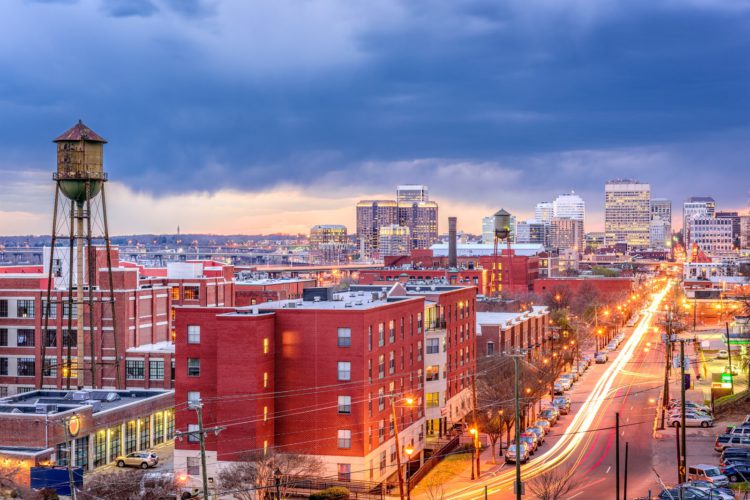 For travelers interested in exploring Black history, Richmond, Virginia will be a major destination for Juneteenth (a celebration of the end of slavery in the United States), which will be marked by an official state holiday for the first time. The city's Elegba Folklore Society will present "Juneteenth 2020, A Freedom Celebration" on June 20, featuring performances by African dancers and drummers, cooking demonstrations and tastings, and crafts for children. While you're in town, you can also check out some of Richmond's Black-owned businesses. Ruby Scoops is an ice cream shop that recently opened in Brookland Park, with owner Rabia Kamara serving up inventive flavors like sweet corn and Old Bay caramel. Or fill up on New American food at Lillie Pearl and soul food at Ms. Girlee's Kitchen.
San Juan Islands, Washington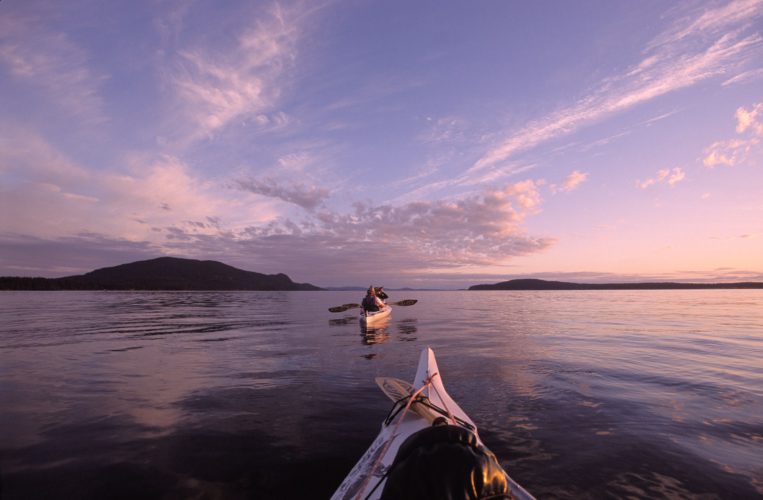 If you're wondering where to go on your next family vacation, look no further than Washington's San Juan Islands, an archipelago of about 175 forested and rocky islets. Orcas Island, the largest of the bunch, is particularly primed for family fun, with ample opportunities for sailing, hiking, swimming, and kayaking. But the main attraction on the island is whale watching (hence its name), and June through September are the prime months for seeing killer whales and humpback whales. At the end of the day, head back to your vacation rental, which you can book through Northwest Island Escapes.
New York City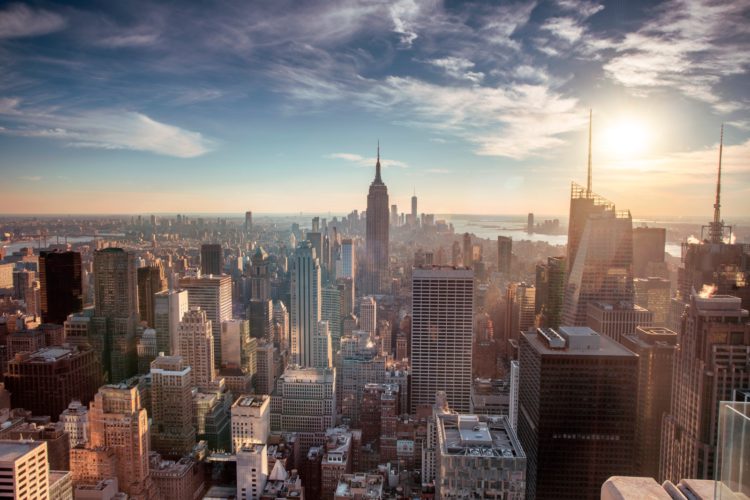 After a year that wrecked the hospitality industry, New York City could use a little love right now. That's the main reason we included the city on our list of the 21 best places to go in 2021—and there's no time like the present. The start of summer is the perfect time to enjoy some rooftop bars and al fresco dining, plus hike along the newly opened, 750-mile Empire State Trail. June also marks the city's annual, all-out celebration of Pride Month. The theme of NYC Pride 2021 is "The Fight Continues," which pays homage to the rough year the community and world have gone through. Among the major events are a rally on June 25 hosted by Pulse Nightclub survivor Brandon Wolf and activist Hope Giselle and the NYC Pride March on June 27, both of which will also be streamed virtually this year.
Santa Monica, California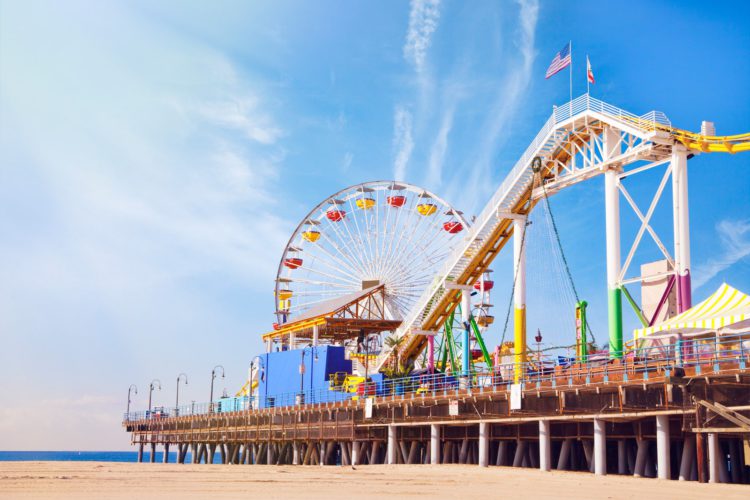 Santa Monica is another great place to celebrate Pride in the U.S., and this year is looking to be even more colorful than ever. For the entire month of June, SaMo PRIDE will host "Miles of Pride," a rainbow-lit art walk featuring creations by LGBTQ+ visual artists and spanning the Third Street Promenade, Santa Monica Place, and Santa Monica Pier. The light and art installations will be family-friendly, meaning your whole crew can come feel the love. Continue with the theme of high design at Hot List-winner Santa Monica Proper Hotel, an effortlessly chic stay with a stellar rooftop for cocktails.
Rwanda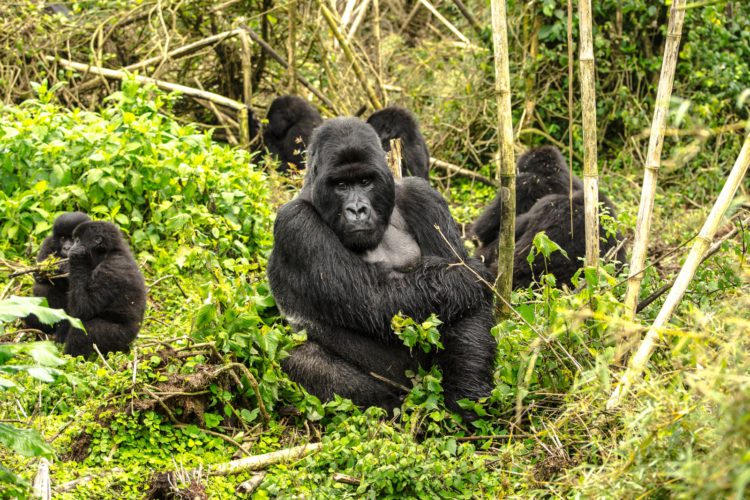 Rwanda continues to be one of the best places to travel in June, even during these uncertain times. Americans are currently allowed to visit the country, provided they present negative COVID-19 test results upon arrival and quarantine until results from a second test, taken at the Kigali airport, are available. From there, however, you can enjoy the main reason tourists flock to the country: gorilla trekking. (June marks the start of the dry season, which is ideal for hiking.) Obtain a permit to enter Volcanoes National Park, where you can spot some of the world's remaining 880 mountain gorillas. Stay at Wilderness Safaris Bisate Lodge, located right in the park, for ultra-luxe accommodations and balcony views of the Virunga massif.
Portland, Maine
Each summer, this foodie paradise on the southern coast of Maine turns into an oenophile's dream during Portland Wine Week, held this year from June 14 to 20. The week features a packed lineup of tasting seminars, food pairings, and special boat happy hours celebrating women winemakers. To soak up all that booze, pick up some blueberry pie or oysters from one of the city's many restaurants, then take a walk past historic homes and funky boutiques. Check in to Readers' Choice Awards favorite Inn by the Sea, right on the water in Cape Elizabeth.
Eugene, Oregon
Since this year's Tokyo Olympics isn't open to foreign fans, sports lovers should consider a trip to Eugene, which will host the 2021 U.S. Olympic Team Trials for Track and Field from June 18 to 27 at Hayward Field at the University of Oregon. Watch Olympic hopefuls compete in all the track and field categories, then head into town for more fun (and food). Spend a morning browsing the shops at 5th Street Public Market, then grab some breakfast pizza at Provisions or fried chicken sliders at Party Downtown Bar. Set aside some time to sample the town's wines—it is in the Willamette Valley, after all—at the new tasting rooms at Pfeiffer Winery and Terra Pacem. For even more sips, check in to the bespoke boutique hotel Inn at The 5th, where you'll be greeted with a glass of wine upon arrival.